About the Catholic Church
We are on a mission
| | |
| --- | --- |
| | |
'We do not proclaim ourselves; we proclaim Jesus Christ as Lord'. This is at the heart of who we are. We bear witness to God 'who has shone in our hearts to give the light of the knowledge of the glory of God in the face of Jesus Christ'. We say 'we' rather than 'I' because we do this as a community. To be a Catholic is to be part of 'the People that God gathers'. There are many images for this people: among them are 'the house of God in which his family dwells; the household of God in the Spirit; the dwelling-place of God among men' and women. The Church is made up of a people on pilgrimage together, a pilgrimage which will end in the glory of heaven.

We 'have this treasure in clay jars, so that it may be made clear that this extraordinary power belongs to God and does not come from us'. We are not a perfect people and we have our ups and downs. But it is by God's mercy that we have been brought into the Church and bear this witness. 'We do not lose heart'. God guides us through the Scriptures and our rich and living tradition.
How we began
Jesus the Christ
Two thousand years ago, St Paul wrote that 'there is no longer Jew or Greek, there is no longer slave or free, there is no longer male and female; for all of you are one in Christ Jesus'. They were radical words then and now. Our unity is not based on race, blood or class, but on baptism. We are one because God has brought us together in faith, hope and love.
We believe in a God who is love, a God who has created us out of love, and who envelops each moment of our existence.
We believe that, 2,000 years ago, God sent His Son, Jesus Christ, into our world. 'For God so loved the world that He gave His only Son, so that everyone who believes in Him may not perish but may have eternal life.'
During his short life of 33 years, Jesus proclaimed that, in Him, in His words and deeds, God was bringing about His Kingdom, a Kingdom of justice and peace. He told the poor, the hungry, the weeping, that they were blessed, that God's Kingdom belonged to them. People experienced Him as a person of extraordinary love, bringing healing, hope and forgiveness of sins to those who knew Him.
So great was his impact among the people of His day, that the religious and political authorities felt threatened, so much so, that Jesus was put to death by crucifixion.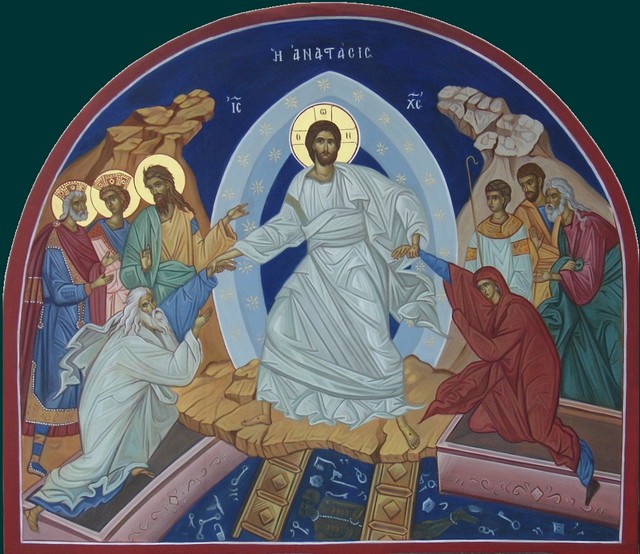 Jesus' followers were devastated by His death. But then something happened beyond their wildest dreams: Jesus was raised from the dead! They found His empty tomb and they encountered Him in His Risen Body, a body over which death had no power. They were transformed. They came to realise more truly His identity. He was, He is, Lord and God. His love had conquered sin and death so that St Paul was to write that 'nothing will be able to separate us from the love of God in Christ Jesus our Lord.'
The disciples of Jesus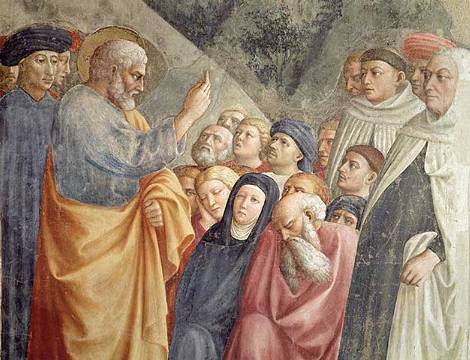 Jesus' followers – hope-filled and open to the promise of fullness of life – came to see themselves as the first fruits of the Resurrection. They were God's new assembly, his Church. They received the Spirit of God who united them in one body and gave them gifts from on high. Their bond of faith, hope and love attracted others. In a world in which people felt trapped by fate and social structure, they proclaimed the liberating love of God. The Church grew and spread to all parts of the world. Despite times of great persecution and difficulty, this experience of faith continued to be grow and be passed on through the ages.
At the heart of our life is the Sunday celebration of the Eucharist or Mass. Sunday is the day Our Lord Jesus Christ rose from the dead and so, 'for Christians, it has become the first of all days, the first of all feasts, the Lord's Day.' In the Mass and the other Sacraments, we encounter and are given life by the Risen Lord.
There have been divisions over our 2,000-year history and these are the cause of great sorrow, but we continue to work toward the unity which Christ wants for His Church.
The Catholic Church is 2,000 years old, but She is not old; Jesus keeps renewing Her. At the heart of the Church is not just the memory of Jesus, His words and deeds, but Jesus Himself who enlivens and guides His Church.
All of us are called
In a family, different members contribute in different ways to a common way of life. This is also true in the Catholic Church, with members contributing differently through their chosen vocations. A vocation, in the Catholic sense, is more than a job or function; it is a calling from God, a way of living, with specific relationships and responsibilities.
Couples
For many Catholics, the vocation of married life is the way they give expression to their life of faith. Through their commitment to their spouse and children, the couple show what it means to love one another with the unconditional love that Jesus Christ offers us. Their life of union is so profound that the Church holds up marriage as a sign to all its members of the unity to which they are called.
Religious
Religious orders are communities of celibate men or women who undertake a common life and mission. They are inspired by the charism and example of their founder. Many Catholic schools and hospitals have been established and staffed by Religious Orders.
Singles
Apart from the Religious, the Church has many other single people. For some, this is by choice. For others, it may be due to circumstances: sometimes tragic circumstances, such as death of a spouse or divorce. Single Catholics live out their faith through their home life, their work and their various other activities. Single people, including single parents, are a great gift to the Church.
Priests, bishops and deacons
The bishops of the Church are the successors to the apostles Jesus chose. They are living links connecting the Church throughout the world and keeping us faithful to our tradition. They provide a unique gift of leadership after the example of the Good Shepherd, Jesus. Bishops are assisted by priests and deacons. Bishops, priests and deacons are ordained to the Sacrament of Holy Orders; they embody the presence of Christ, being a focal point of unity for the Church.
The Church is made up of people on various stages of the journey of life, including children and youth who, although not having made a life choice, are considered to be equal members of the body of Christ and who bring irreplaceable qualities and gifts characteristic of their unique stage of life. We are committed to building safe and nurturing communities in which the young can know God's love for them and grow into the people God wants them to be.
Within all these vocations, there are included countless roles and functions through which a life of service to the Church can be expressed. But the overriding concern is our unity in the Lord, our love for one another as the body of Christ. That is what makes us different from caring groups based on humanitarian values. For Christians, it is our love, inspired by our faith in Jesus Christ, that makes us who we are.
And the story continues…
In a media-saturated society which can bombard us with 'bad news', there is a more attractive 'good news' available through the Christian message. Today, the Catholic Church, which has over a sixth of the world's population in its family, continues the life of the early Christians. The invitation to faith is offered through local Catholic communities. These are called 'parishes'. Wherever we are, we continue to extend the invitation which Jesus extended to His disciples 2,000 years ago: 'Come and see'. Come, join us and follow him.