Church Music Concert to Celebrate All Saints and All Souls
Article by Jacinta Jakovcevic and Photographs by Fr Robert Cross
St. Mary's Cathedral was filled with over 500 enthusiastic concert-goers on Sunday 31 October for the third concert in the inaugural Cathedral Concert Series.

This was a historic concert because for the first time in many years the Lay Clerks of the Cathedral Choir joined another choral ensemble, the Collegium Symphonic Chorus.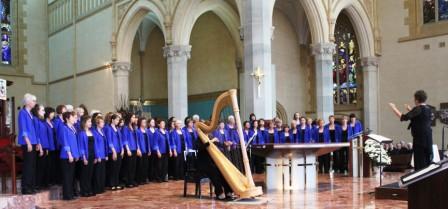 The main piece on the programme was Maurice Duruflé's stunning Requiem conducted by Dr Margaret Pride.

Durufle's Requien was written in 1947 and features an eclectic combination of elements of plainchant melodies (taken from the chant Requiem Mass) and impressionistic harmonies and colouristic organ figurations.

The organ accompaniment was played by the Cathedral's Director of Music, Jacinta Jakovcevic, and also featured solos by Ruby Philogene MBE and the Cathedral's Principal Cantor, Daniel Mullaney.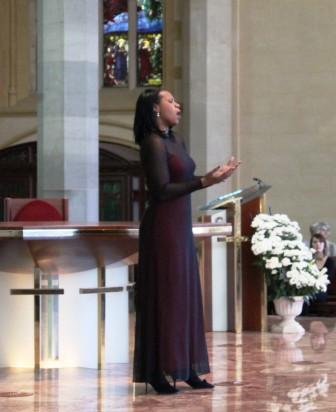 The programme, presented on the eve of the month of Holy Souls, was also a celebration of the great Solemnity of All Saints.

This was reflected in other works in the programme such as Duruflé's Tota pulchra es Maria sung by the Perth Young Woman's Chorale and two organ solos La Banquet Celeste of Olivier Messiaen and Litanies of Jehan Alain also played by Jacinta Jakovcevic.

The concert also featured the now-traditional Miss Maud afternoon tea served in the Cathedral's undercroft courtyard.