A Tribute to Fr Joseph Kelly OCD
By Fr Tadgh Tierney OCD
Fr Joseph Kelly OCD was born in Boyle Co. Roscommon, Ireland on 9 January 1929. He joined the Novitiate House of the Carmelites at The Abbey, Loughrea Co. Galway where he made First Profession on 8 September 1948. With his fellow students he began a course of studies for the priesthood at the House of Studies in Dublin the same year and was ordained a priest on 18 December 1954.

After ordination he was assigned to The Abbey where he remained until 1960 when he was sent to the Philippines. While there he was given the task of Novice Master for some years .

Fr Joseph came to Australia in 1973 and was assigned to our house in Brisbane, since closed. After some years ministry there he was transferred to Infant Jesus Parish Morley where he spent most of his priestly life. His time in Morley was interrupted by a recall to Brisbane as Prior in 1986. Then it was back to Morley again 1993. In June 1996 he was sent to the Carmelite Retreat Centre in Varroville, Sydney. He worked there for six years until he was again sent back to Morley where he remained for the rest of his life.

Fr Joseph died peacefully at the Little Sisters of the Poor in Glendalough on Friday 13 July. May he reap the reward of a long and dedicated priestly ministry.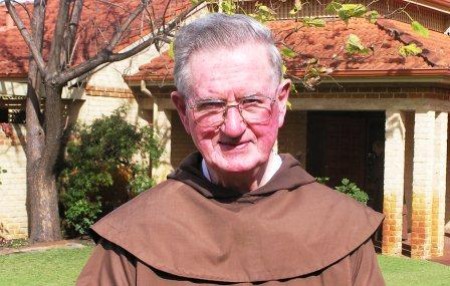 May he rest in peace