Farewell to Cathedral Presbytery Cook
Article and photos by Fr Robert Cross
Mrs Chris Doyle joined with the Cathedral clergy and staff as well as Church Office personnel for a farewell Morning Tea on Friday 4 May. Chris was appointed the Cathedral Presbytery cook following renovations to the presbytery approximately two years ago.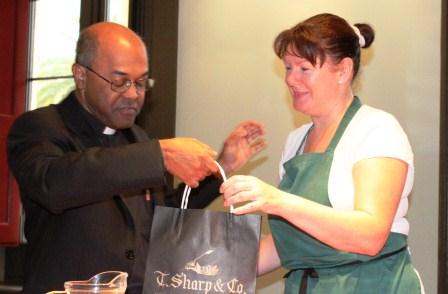 Fr Jean-Noel Marie thanked Chris on behalf of everybody for keeping the Cathedral clergy and visitors well fed and for her great sense of humour and smile.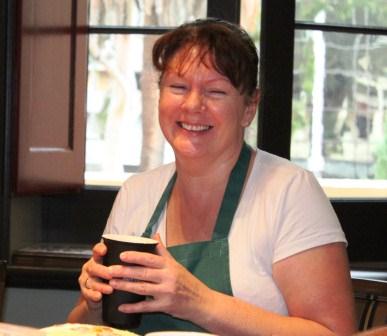 Chris and her husband Robbie will soon move to Fremantle where they will manage two B & B's.
We wish Chris and her husband all the best in their new venture!