Get to know Jesus, Archbishop says in Year of Grace launch
Article: B Spinks; Video: F D'souza, The Faith Centre
A Year of Grace is a challenge to spend time getting to know and love Christ so that we can make his face shine to those around us, Archbishop Costelloe SDB said in an online message released today to coincide with A Year of Grace launch on Pentecost Sunday, 27 May at St Mary's Cathedral at 5pm.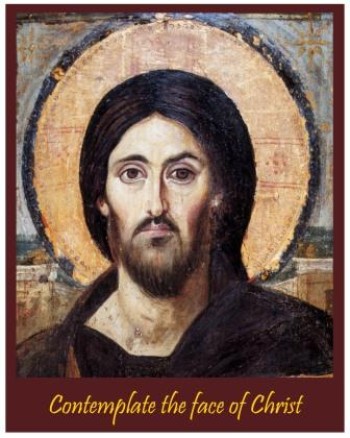 WATCH THE VIDEO HERE: www.thefaith.org.au
A Year of Grace is, at its heart, a call and an invitation to be and become more and more a disciple of Jesus, Perth Archbishop Timothy Costelloe SDB said.
"It is a call to really come to know him more deeply and to love him more completely – in other words to put him at the heart of our lives where he really belongs," he said.
Knowing and loving Jesus will in turn lead us to serve him more faithfully, he said.
"When we know him, and love him and serve him, we really will be his disciples and we really will make his face shine before the people of our own time," he said.
Sadly, the members of the Church are not always successful in this mission due our own weakness and sinfulness and the frequency of getting caught up in the various issues and challenges facing the Church, the Archbishop said.
"This is why Pope John Paul II has said very directly that we, as the Church, need to get our priorities right," he said.
"The witness of Christ that we are called to give, he says, would be hopelessly inadequate if we ourselves had not first contemplated the face of Christ," he said.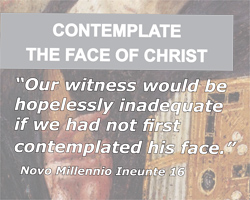 This Year of Grace is an opportunity to put Christ at the centre of our own lives, and to get to know and love him personally so we can offer him to others, he said.
"If we want to be in a position to respond to all the challenges we face, then the very best thing we can do is start afresh from Christ and make Christ the centre of our lives, of our initiatives, of our hopes and dreams for our Church, for our society and for our world," Archbishop Costelloe said.
It was this question posed by Bl John Paul II in the year 2000, which prompted the Catholic Bishops of Australia to promulgate A Year of Grace: "Is it not the Church's task to reflect the light of Christ in every historical period, to make his face shine also before the generations of the new millennium?"
The Church is still challenged by this question today, the Perth Archbishop said.
In John Paul II's thinking, the Archbishop said, the Church is a people, a community, who are called by God to make the face of Christ shine for the people of our own time and place.
Archbishop Costelloe extended the following invitation and practical advice for A Year of Grace.
He offered many simple ways in which we can meet Christ and have a real relationship with him:
Come to know Christ once again by meeting him in the pages of the Gospels,
Open yourselves to him by finding him in the celebration of the Eucharist,
Encounter him by entering into moments of prayer and meditation,
Rediscover him by tracing the pattern of his presence and his love in your life,
Spend time with him in prayer before the Blessed Sacrament,
Share your discovery and your experience of him with others.
"If we all do this Christ will shape our minds and hearts so that we can recognize him and meet him in others and serve him in them," he said.