Jubilarians Honoured at St Charles' Day Celebrations
Article by Fr R Cross, Photos Fr R Cross and Grant Gorddard
Archbishop Timothy Costelloe SDB, Archbishop Emeritus Barry Hickey, Bishop Justin Bianchini (Geraldton Diocese), Bishop Gerard Holohan (Bunbury Diocese), Bishop Christopher Saunders (Broome Diocese, Bishop Donald Sproxton (Assistant Bishop of Perth Archdiocese), Fr Harry Entwistle and around 140 priests, deacons and seminarians gathered at St Charles' Seminary on 5 November to celebrate the feast of St Charles Borromeo and to honour clergy of the Province of Western Australia who were celebrating either their silver, ruby or golden jubilee in the 2012.

Concelebrated Mass commenced the celebrations, during which Archbishop Costelloe reflected on his recent participation in the Synod on New Evangelization.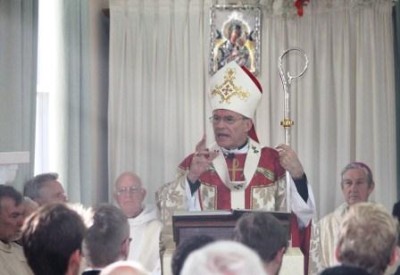 The Archbishop said the Synod called on priests to reflect on the face of Christ and to bring Christ and his timeless message of Good News alive and anew to this generation of the Church and the wider community.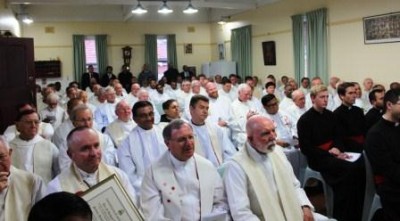 At the end of Mass, His Grace presented certificates to the jubilarians who were present.

Those celebrating significant jubilees in 2012 are:
Bishop Myle McKeon (Golden Jubilee of Consecration as a Bishop)
Mgr Michael Keating (Golden Jubilee)
Fr Milton Foster (Golden Jubilee)
Fr Des Murphy (Golden Jubilee)
Fr Laurence Murphy SDS (Golden Jubilee)
Fr Peter Whitely (Ruby Jubilee)
Fr Ian Johnson (Ruby Jubilee)
Fr Reg Smith (Ruby Jubilee)
Fr Leon Anderson OMI (Ruby Jubilee)
Fr Richard Rutkauskas (Silver Jubilee)
Fr Greg D'Almeida (Silver Jubilee)
Fr Stanislaw Bendkowski SDS (Silver Jubilee)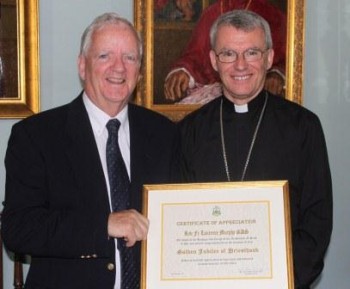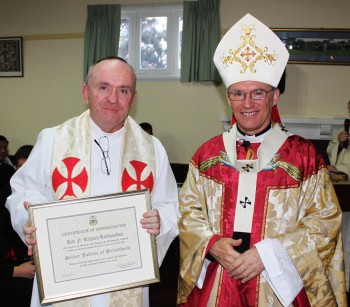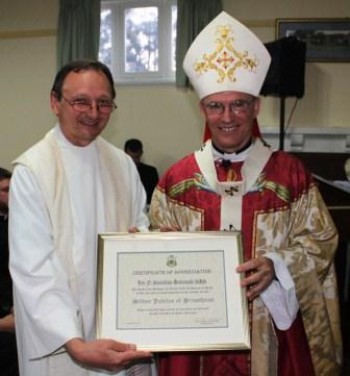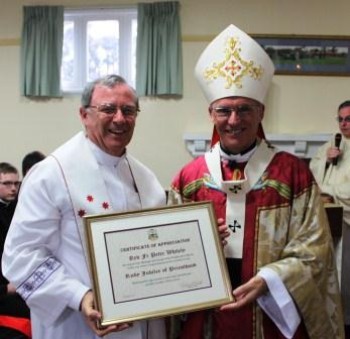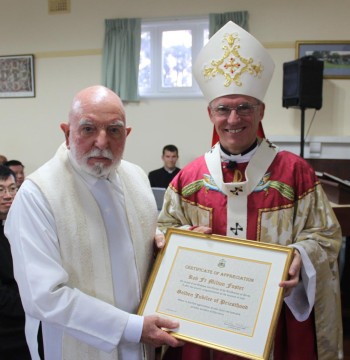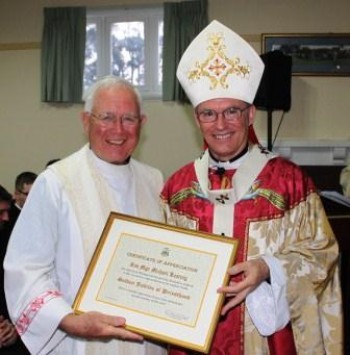 At the conclusion of Mass, all retired to The Guildford Landing Function Centre where a jubilee cake was cut by the jubilarians and an enjoyable meal was served in an atmosphere of fraternity.