Archdiocese Presents Vatican II 50th Anniversary Talks and Discussions for the Public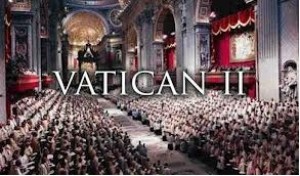 To celebrate the 50th anniversary of the Second Vatican Council, the Archdiocese of Perth is presenting four public lectures and discussions on the four key Constitutions that the bishops of Vatican II presented to the Church and the world.
Archbishop Costelloe said in a letter to the people of the Archdiocese of Perth that he would like to ". . . encourage all in the Archdiocese to participate in these talks and discussions." He said "It is an opportunity to share in this 'beautiful work of the Holy Spirit'."
The first talk of the series will be presented by Fr Thomas Scirghi SJ, the 2013 visiting Thomas More Chair of Jesuit Studies, at the University of Notre Dame, Fremantle campus, on the topic: Liturgy: The call to full, active and conscious participation. Following the talk there will be a panel discussion.
The time and location of the talk are: 1 May 2013, at the Tannock School of Education (ND4), corner of Croke and Cliff Streets, Fremantle, commencing at 7pm.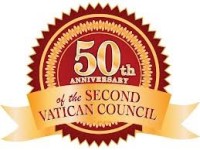 The details of the remaining three talks are:

• Talk 2: Dei Verbum: The powerful presence of Word of God. Sr Jan Gray RSM. Wednesday 19 June 2013 at St John and Paul Parish Hall Willetton. 7pm

• Talk 3. People of God: We are called to holiness. Sr Gemma Simmonds SGS . Wednesday 14 August 2014 at Our lady Of the Mission Parish Hall Whitfords. 7pm

• Talk 4: Encountering Christ: the call of Vatican II. Archbishop Timothy Costelloe SDB Tuesday 24 September at The Infant Jesus Parish Hall Morley. 7pm