Gattline heads for new record
GATTLINE HEADS FOR A NEW RECORD IN 2014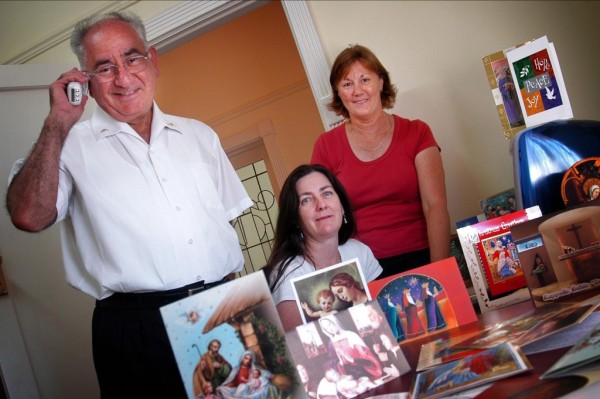 "Gattline" is a free counselling and referral service run by Fr Michael Gatt of St Kieran's parish and his team of volunteers. PHOTO: FILE PHOTO
The Annual Christmas Helpline run by St Kieran's Parish Priest Fr Michael Gatt is heading for its 23rd year of service as tallies over the past two years' festive seasons topped 100 calls.
The award-winning "Gattline" is a free counselling and referral service run by the St Kieran Catholic Church priest and his team of volunteers.
It offers a listening ear, assistance and support to whoever wishes to call throughout the festive season.
While, for many, Christmas is often associated with celebrations, joyous family festivities and communion with others, for some it can be a time in which isolation and loneliness are felt in a more poignant way.
For this reason, Fr Gatt established the helpline in 1991 as a way of lending help to those who find themselves in crisis and despair.
"It's rather a very delicate and professional helpline and it's not everyone's cup of tea.
"Hence, I am responsible for all the calls and some people continue to ring me throughout the year," he said.
Calls to the Gattline are free, anonymous and confidential.
In the past, Fr Gatt has managed to help, or simply listen to, people caught in substance abuse, involved in family breakdowns and domestic arguments, those considering suicide and individuals weighed down by loneliness.
His callers have come from as far away as Canada and New Zealand and have found consolation in a helpline that operates when most support services are closed
Fr Gatt's team of professionals, including lawyers and doctors, offer both counselling and referral services.
They have managed to help dozens of people in the past 23 years, some of whom have remained in contact with Fr Gatt and updated him on their status.
This is thanks to Fr Gatt's 'no limits' approach which includes staying in touch with and supporting callers throughout the year.
Each year, the Helpline receives new callers, but there are also regulars seeking friendship and support.
Fr Gatt, or Fr Michael as he is most commonly known at St Kieran's parish, has an interesting background. Before entering the priesthood, he served for two years in the Armoury with the Royal Air Force in Malta.
He arrived in Western Australia as a priest in 1971 and re-joined the Air Force as Chaplain for the RAAF at Pearce Base in 1984.
He was awarded the title of Squadron Leader Emeritus in December 1988 by the Director of Personnel Officers.
In 2012, his helpline was recognised as the winner of the St George Preca Community Service Award presented by the Maltese Professional Business Association.
This year, the Gattline will be available from Sunday, 21 December to Wednesday, 31 December, 24 hours a day, 7 days a week.
The line to ring is 9444 1334 or 9444 8650.
Alternatively, Fr Gatt can be reached via email at gattline@bigpond.com.