Memorial Mass for victims of Flight MH17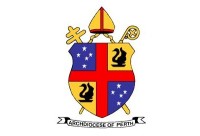 MEDIA RELEASE - FOR IMMEDIATE RELEASE - Friday 25 July 2014
CATHOLIC ARCHBISHOP TO CELEBRATE MEMORIAL MASS FOR VICTIMS OF FLIGHT MH17

At 12:10pm today in St Mary's Cathedral (17 Victoria Square, Perth) Catholic Archbishop of Perth, Timothy Costelloe SDB, will celebrate a Mass to remember the lives of all those that recently lost their lives aboard the tragedy of Malaysian Airways flight MH17, remembering in particular the nine residents from Western Australia.

In his sermon, the archbishop will speak of how "we are given an opportunity to reflect on what has happened and to try and make whatever sense of it we can".

He mentions that Christians are "people of hope" and that in "times of confusion, of fear, of anger and even perhaps of something close to despair, we look beyond ourselves to the Lord and put our trust, ultimately, not in ourselves but in him".

The archbishop will honour the "courage and dignity shown by the families of those who died in this atrocity" as "a source of hope for all of us", quoting from the "extraordinarily powerful words of the parents of Evie, Mo and Otis Maslin" as "a remarkable gift to us all".

He will go on to speak of the "callous way in which the crash site, now a sacred site, has been treated, the ducking and weaving of those who have sought to deny their responsibility for this dreadful incident, the seeming impossibility of even this horrific event to bring a pause, let alone an end, to the violence and hatred being exposed in the fields of Eastern Ukraine. All of this," he says, "can only lead us to ask how human beings can do these things to each other".

Bringing this event closer to home, the Archbishop then confirms that "love is stronger than hate, and our commitment to live each day in and from this belief…can sustain hope in the face of the violence that confronts us, both in distant places and sometimes in our own hearts".
The archbishop will end by asking those present to "pray that a deep sense of humanity might prevail in all who must now try to lead us forward out of this tragedy".

The following key people will be present at the Mass:
· The Hon Justice McKechnie, representing the Administrator of the State
· The Hon Premier Colin Barnett MLA, Premier of Western Australia
· The Hon Mark McGowan MLA, Leader of the Opposition
· The Hon Alannah MacTiernan MP (Federal Member for Perth)
· Mr Sean L'Estrange MLA (Member for Churchlands)
· Ms Eleni Evangel MLA (Member for Perth)

Also present at the Mass will be:
· Mr Tom and Angela Mahady and family
· David Tunchon, Principal of Good Shepherd Catholic Primary School
· Ms Michelle Christian, Deputy Principal of Good Shepherd Catholic Primary School
all of whom knew victim Mrs Edel Mahady well.

Other family members and friends of Western Australia residents who lost their lives, and who have been able to be contacted, have been invited to attend.

- ENDS –

James Parker, Communications Office to Archbishop Timothy Costelloe SDB
Mobile: 0477 365618, Email: communications@perthcatholic.org.au