Caritas seeks support for Project Compassion
Caritas supporters launch Project Compassion in Perth
On Sunday 2nd March, Perth's Auxiliary Bishop, the Most Rev Don Sproxton, launched Project Compassion 2014 at a Mass in St Mary's Cathedral.

On Tuesday 4th March, Caritas Australia supporters, including staff from the Catholic Social Justice Centre, Catholic Outreach and the Catholic Youth Ministry, spent time flipping pancakes at the Catholic Pastoral Centre in Highgate to mark Shrove Tuesday and to raise vital funds for Project Compassion.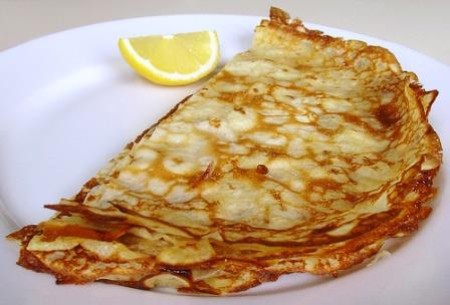 WA students are big supporters of Project Compassion. Last week, dozens of students joined Perth Archbishop Timothy Costelloe at a forum at John XXIII College, Mount Claremont where together they addressed the topics of youth and social justice.

Last year Project Compassion raised more than $11 million. Supporters in the Western Australian dioceses of Perth, Geraldton, Bunbury and Broome contributed almost $1.5 million towards this total.
Caritas Australia CEO Paul O'Callaghan said every dollar raised and every person who participates in Project Compassion helps make a difference in the most vulnerable communities.

"This year, Caritas Australia celebrates 50 years of love, compassion and support for the world's poorest communities," Mr O'Callaghan said.

"In states like Western Australia, the generosity of the Australian community has made an enormous difference to the most marginalised globally. Support for Project Compassion helps to change lives, build sustainable livelihoods, and provide healthcare, education and supportive, safe environments for all."

This year, Project Compassion celebrates our shared desire to live a full and beautiful life. So, for six weeks during Lent, Caritas Australia is inviting us to walk alongside those whose lives are threatened by poverty, conflict and injustice, and urges us to uphold Jesus' commitment to a life of abundance for everyone.
"We all desire to live a full and beautiful live. We desire it not just for ourselves, but for our own families and for each member of our global family," Mr O'Callaghan said.
"During Project Compassion, we can help to make that full life a reality for all and walk in solidarity with the world's most vulnerable communities."

Since 1968 as a nationwide appeal, support for Project Compassion has been the backbone of Caritas Australia's community development programs in 35 countries.

Caritas supporters fundraise in many ways. Some simply give, but others raise money through Caritas Ks, asking friends and family to sponsor the kilometres they run, swim or walk over the six-week period or by hosting a Fish Friday event throughout Lent.

To donate to Project Compassion, visit www.caritas.org.au/projectcompassion/ or phone 1800 024 413.