Fr Pat Cunningham RIP
FATHER PAT CUNNINGHAM R.I.P.
Born 17 March 1929, died 7 November 2014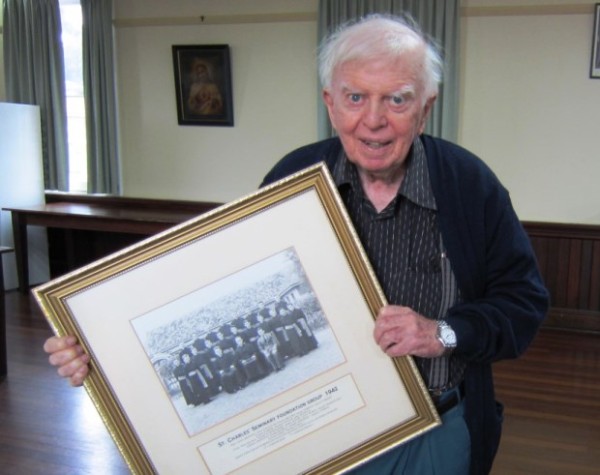 Fr Pat with the 1942 class photo of the first group of students from St Charles' Seminary which he was, up until his death, the last surviving member
It is with sadness that we announce the news that Fr Pat Cunningham passed away at 9.00am on the morning of Friday, 7 November 2014. Fr Pat died peacefully at Royal Perth Hospital aged 85 years.
On hearing the news of Fr Pat's death, Archbishop Timothy Costelloe said:
"Father Pat was a dedicated priest for over 62 years serving the Catholic community of Perth in many differing roles. He had become a fount of knowledge about the history of the Archdiocese. His presence among us will be greatly missed. As he returns to his Heavenly Father, let us entrust him to God's care at this time. May he rest in peace."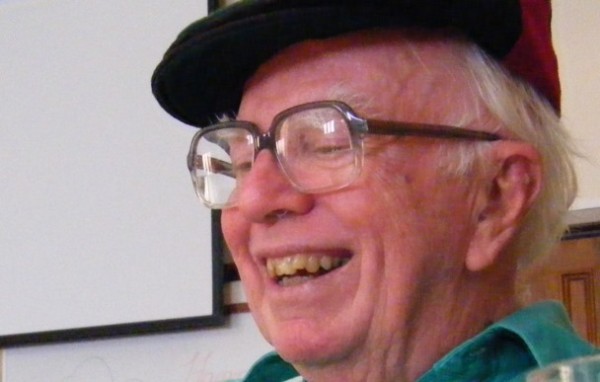 Fr Pat on the occasion of his 80th birthday
FUNERAL ARRANGEMENTS


The Vigil Mass takes place at St Brigid's Church, Northbridge, on Wednesday, 12 November 2014, at 7.00pm. The principal celebrant will be Rev Fr John Jegorow. The Mass will be followed by a light supper. Parking will be available in the AFO/CDF parking area behind St Brigid's Church. There is also additional parking at the Mercy Centre, 60 John Street, Northbridge.

The Funeral Mass will take place at St Mary's Cathedral on Thursday, 13 November 2014, at 10.30am with Archbishop Timothy Costelloe SDB as the principal celebrant.

The Mass will be followed by a burial service at Karrakatta Cemetery at 12.30pm.