Identitywa and Personal Advocacy Services hosts Christmas event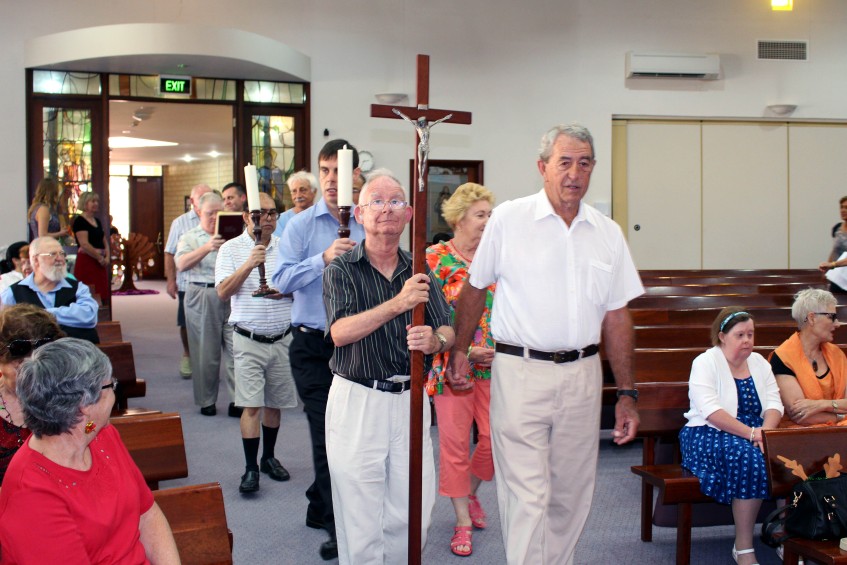 The true spirit of Christmas and the importance of sharing as a community was last week celebrated by more than 400 people who attended the Identitywa and Personal Advocacy Services (PAS) End of Year Eucharist and Christmas Party. Photo: Supplied
The true spirit of Christmas and the importance of sharing as a community was last week celebrated by more than 400 people who attended the Identitywa and Personal Advocacy Services (PAS) End of Year Eucharist and Christmas Party.

Hosted at St Luke's Parish, Woodvale on Sunday, 13 December, the Mass was testament to the commitment of the staff and supporters of the two outreach agencies in the Catholic Archdiocese of Perth.
Chair of the PAS Board James Malone, officially welcomed the congregation which included those supported by PAS and Identitywa, their families, special guests, staff and volunteer advocates.
The Mass was celebrated by St Luke's Woodvale Parish Priest Father Francisco Mascarenhas, and concelebrated by Fr Stan Bendowski from Our Lady of Lourdes Nollamara Parish.
Representatives from both agencies actively participated in aspects of the liturgy, from the entrance procession and the lighting of the Advent Candle, to leading the Responsorial Psalm and the Offertory procession.
During the proclamation of the first reading and the Gospel, a small team from PAS enacted the meaning of the words through gestures on the sanctuary.

Retiring PAS Executive Director Anabelle May said the occasion was a wonderful way to celebrate the year's end and her time at the helm of PAS.

"It was also special to hold the Mass and Christmas party at a parish known in Perth for its spirit of inclusion and participation of people of all abilities," said Anabelle.

Afternoon tea was served in the parish hall by Identitywa staff at the conclusion of Mass.
Chair of the Identitywa Board, Graeme Mander, also welcomed families and staff to the special celebration which featured Christmas carols with some 'good ole' Christmas cheer!