BISHOP DON SPROXTON 2015 CHRISTMAS MESSAGE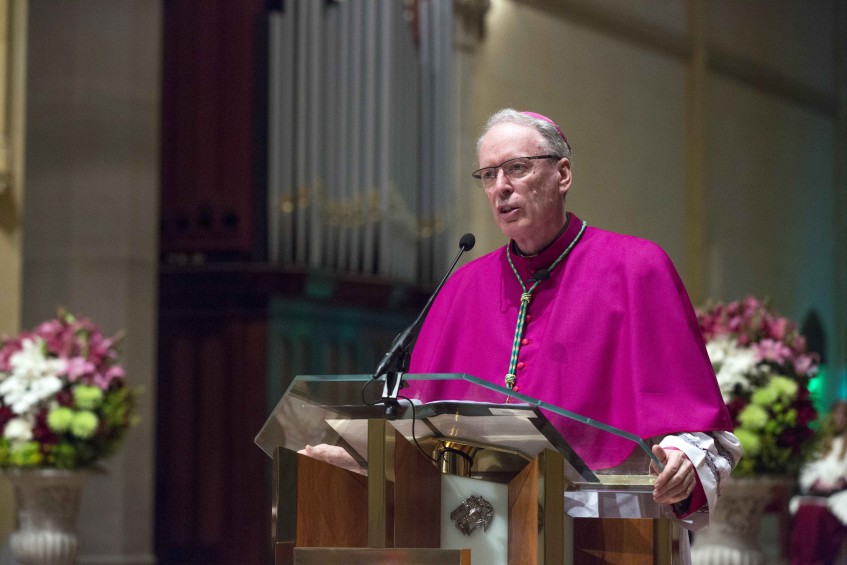 Auxiliary Bishop of Perth, Don Sproxton, spoke of God's abundant mercy towards humanity by sending His Son into the world in his 2015 Christmas message. Photo: Ron Tan
On the Second Sunday of Advent, in the season of special preparation for the great festival of Christmas, I was able to go to the Women's Prison at Bandyup to celebrate Mass.
It was doubly special for me because, over several months, one of the women has been receiving instruction in the Catholic faith and was baptised, confirmed and given her first Holy Communion at that Mass.
Immediately after she was baptised, one of the other women called out, "Good one, girl!"
This summed up the mood of our assembly beautifully. Everyone had become so focused on the huge step that had been taken by this young woman that the chaplains remarked afterwards, as we were walking back to the cars, how silent and reverent the whole group had been throughout the liturgy.
The Gospel reading on that day included a quote from the Prophet Isaiah which stated that every valley will be filled in, every mountain laid low and rough roads made smooth.
It was in that hall of the prison that a way was opened for those women to experience the mercy of God. They certainly recognise that they are living the consequences of poor decisions in prison, and yet there was this moment of grace where they could see the love and mercy of God. You had the sense that they were comfortable in the presence of God because He considers every person worthy of His salvation.
The truth that we are to celebrate again at Christmas is that God has held nothing back in order that we should recover from the poor decisions that we have made, beginning with Adam. The Father sent His Son to be our saviour. The Son willingly came among us, in all humility, giving us the sign of humility by assuming the created flesh and nature of man. He would fully submit to the plan of the Father to redeem us by undergoing the awful death on the Cross. Nothing was held back by God out of love for us.
We are participating in the Year of Mercy until the Feast of Christ the King in 2016. There will be many opportunities for each of us to reflect on the compassionate face of God so perfectly shown in Jesus. I hope that we are able to discover the true judgement of God, which is mercy. I believe that this year of jubilee will be a turning point for each of us and for the Church universally. It is the call of the Spirit to return to our Christian fundamentals and for the mercy of God to be experienced so that it returns to the world through our changed hearts.
May you receive the great blessing of peace this Christmas and be the face of compassion to all.