Notre Dame Athlete at World Uni Games
NOTRE DAME ELITE ATHLETE SHOOTS FOR GOLD AT WORLD UNI GAMES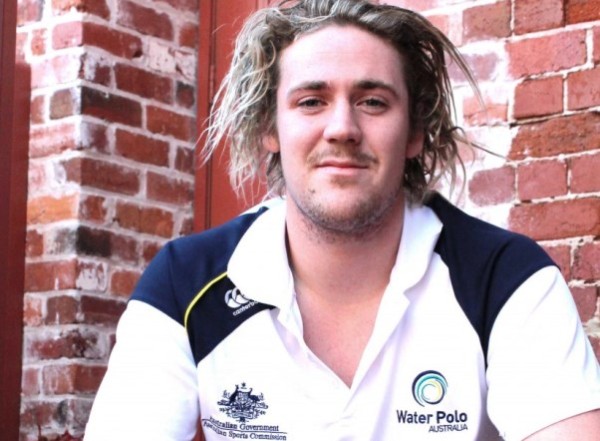 UNDA Fremantle first year Exercise and Sport Science student Will Mackay will represent Australia in water polo at the 2015 World University Games in South Korea in July. PHOTO: UNDA
First year Exercise and Sport Science student, Will Mackay from The University of Notre Dame Australia's Fremantle Campus, is part of a 13-man squad to represent Australia in water polo at the 2015 World University Games in Gwangju, South Korea.
Will, also part of the University's Elite Athlete Friendly Program, has the opportunity to compete against some of the best university student water polo players in the world during the 11-day tournament in early July.
The Melville Water Polo Club product grew into the sport at the age of 11 after spending many years in the pool as a swimmer in his early childhood.
Will's hard work in improving his fitness and in-water skills saw him compete for Australia at the Junior World Championships in 2012.
"Through continued opportunities to represent my country, hopefully I can prove to myself that I am good enough to not only be in the Australian squad but also be a major contributor to our success in the pool," Will said.
"I continue to train hard every morning to improve my fitness, strength and hand-eye co-ordination for the World University Games as the competition will be of the highest calibre."
Will credits the University and its Elite Athlete Friendly Program for providing him with the necessary academic and personal support to allow him to effectively balance study and competing at the highest level.
"I'm so grateful for having this opportunity to attend the World University Games playing the sport I love. It is a privilege to be able to represent my country and Notre Dame in Korea," Will said.
David McLean, Deputy Director of Admissions and Student Services, congratulated Will on his selection to the Australian university water polo squad.
"Will's story is a great example of how Notre Dame's Elite Athlete Friendly program is assisting students to achieve well academically and compete in the sport of choice at a world class level," Mr McLean said.
Enrolments for Semester 2 study at Notre Dame are open. Visit notredame.edu.au for more information.