WA CEOs rough it out to support homeless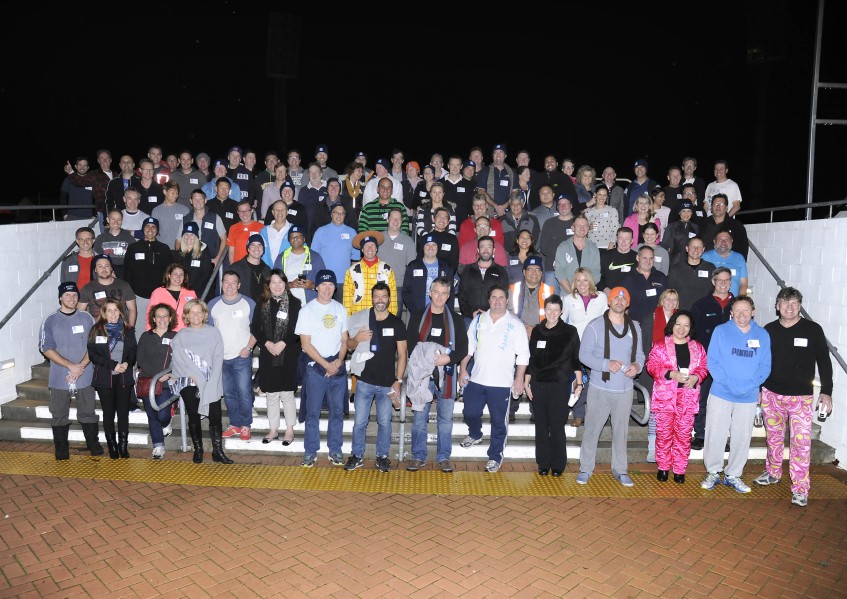 St Vincent de Paul Society has, for the past 10 years, been holding the Annual Vinnies CEO Sleepout, a national fundraising event aimed at raising awareness of the growing issue of homelessness by challenging business leaders to sleep rough for one night. PHOTO: Supplied
By Marco Ceccarelli
While Western Australia has, in past years, been in the spotlight for its mining boom and significant financial growth, the struggle of its homeless population has often fallen into the background.
For reasons generally linked to financial hardship, accommodation issues, domestic violence and relationship issues, thousands of homeless Western Australians sleep rough each night, struggling to find stable shelter.
In response to the situation, the St Vincent de Paul Society has, for the past 10 years, been holding the Annual Vinnies CEO Sleepout, a national fundraising event aimed at raising awareness of the growing issue of homelessness by challenging business leaders to sleep rough for one night.
This year, more than $867,000 was raised in Perth as 106 Chief Executive Officers braved the overnight cold at the WACA ground on 18 June.
Armed with blankets, scarves and beanies, they experienced for one night what more than 100,000 homeless Australians endure every night.
Vinnies WA CEO Mark Fitzpatrick said the funds raised in WA are used specifically for the Society's homelessness prevention and response strategies and services in Western Australia.
"We cannot thank the community enough for rising to the challenge and getting behind this event," Mr Fitzpatrick said.
"The commitment and dedication that has been shown to raising awareness and funds for this extremely important cause is humbling.
"The St Vincent de Paul Society thanks each and every person who participated or donated to this event in 2015, and continues to encourage everyone to get involved," he said.
The top three contributing CEOs from WA: Barry Felstead, CEO of Crown Australian Resorts; Peter McBain, Managing Director of Brierty, WA; and Nicola Forrest, CEO of Minderoo Foundation, WA, alone managed to raise almost $260,000.
During this year's St Vincent De Paul Society Winter Appeal, Mr Fitzpatrick referred to some of the causes of homelessness in WA today.
"With a fragile job market, energy prices and housing costs high and the cost of living increasing, more families are struggling to make ends meet and cover basic household expenses," Mr Fitzpatrick said.
"The St Vincent de Paul Society is really concerned about the long-term impact of current cost of living pressures. There's no question that the current situation is impacting many people and making it incredibly difficult for them to provide the basics for their families," he added.
So far, 1,242 CEOs from around Australia have taken part in the 2015 Vinnies CEO Sleepout, bringing the national funds raised to more than $6,000,000.
For more information about the Sleepout, visit www.ceosleepout.org.au.