MercyCare opens new Perth premises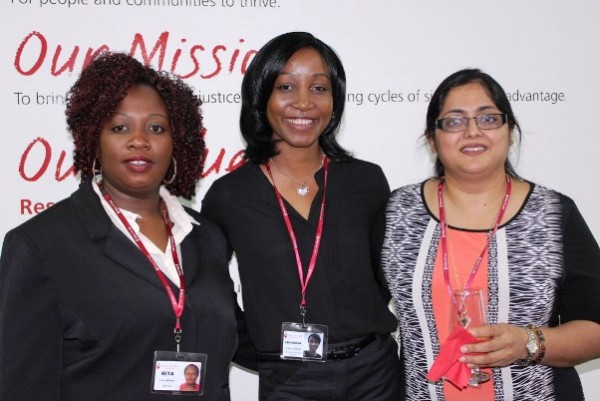 Leading Catholic provider of aged care, family, health and community services, MercyCare has officially opened its new offices in Cannington, paving the way for new support services for individuals and families living in Perth's south-east metropolitan area.
MercyCare Cannington is now based at 6 Cecil Avenue in Cannington, directly opposite the Carousel shopping centre, and will initially be running two programs: the Status Resolution Support Service (SRSS) and the Reconnect program.
SRSS is a Federal Government initiative to provide support services for asylum seekers, while the Reconnect program is a Federally-funded initiative which delivers community-based early intervention services to assist young people aged 12 to 18 years who are homeless, or at risk of homelessness, and their families.
More than 60 people attended the opening, including acting MercyCare Chief Executive Director Mark Loader; Auxiliary Bishop Don Sproxton, who blessed the premises; Mayor of Gosnells Dave Griffiths; local and federal members of parliament and MercyCare staff.
Proud to be presenting the new offices and services that MercyCare offers to the community, Mr Loader said that the opening and blessing of the premises was an exciting prospect as it paved the way to extend MercyCare's presence throughout Perth.
"Our mission is to bring compassion and justice to life by breaking cycles of significant disadvantage for those people and communities who experience marginalisation, isolation and discrimination in their lives," said Mr Loader.
"MercyCare continues to have a strong focus on quality service delivery. Under our new strategic imperatives and plan, we have set ourselves a strong agenda in social justice education and advocacy. In terms of people seeking asylum, we have a two-tier community education program and we are building alliances, both within Catholic networks and with other service providers, to work for a more compassionate and just response to people," he added.
The event included a Welcome to Country from Janet Hayden, and an overview of MercyCare's existing and planned services to be delivered by the Cannington Office Executive Director for Health and Community Services, Mick Geaney.
Guests were invited to stay for afternoon tea and were able to chat directly to staff based at Cannington about the important work they will be carrying out.
The new Cannington offices, along with the already established Mirrabooka premises, are part of the Community Support Services of MercyCare. They complement another 15 locations throughout WA that deliver the range of services offered by MercyCare.
To find out more about MercyCare, visit www.mercycare.com.au.