Multi-faith vigil for refugees and asylum seekers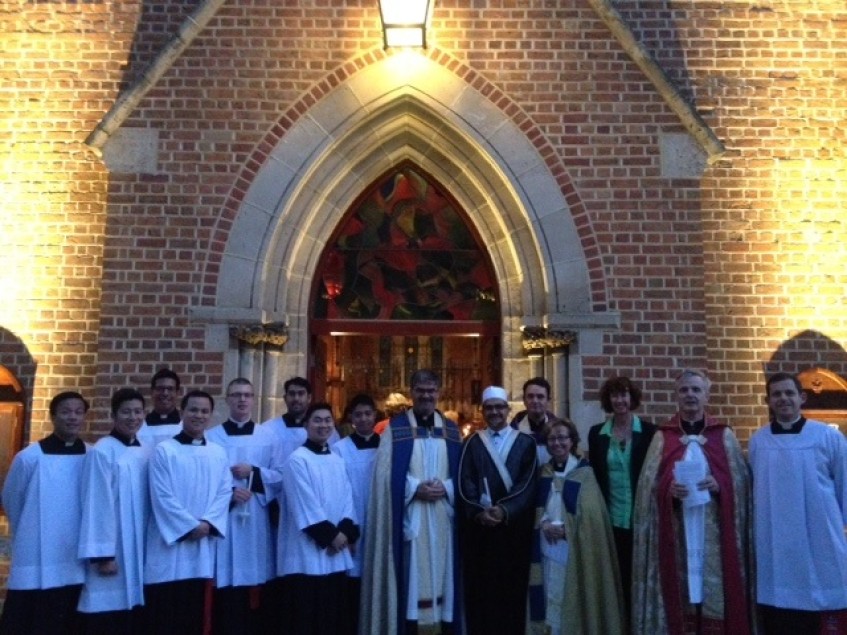 The multi-faith candlelit vigil included prayers from the Buddhist, Jain, Hindu and Baha'i communities and Psalm 23 was sung in Hebrew by Rabbi Freilich. PHOTO: Supplied
The St Charles' Seminary community last month took part in a multi-faith candlelit vigil on the eve of the UN International Day of Peace.
The vigil was held with the aim of praying for refugees and asylum seekers – particularly in light of recent events.
The event included prayers from the Buddhist, Jain, Hindu and Baha'i communities and Psalm 23 was sung in Hebrew by Rabbi Freilich.
Dean of St George's Cathedral, the Rev Richard Pengelley, and Sheik Muhammad Agherdien shared a dialogue homily on the place of peace in their respective religious traditions