Breakthrough reproductive medicine making a comeback in Perth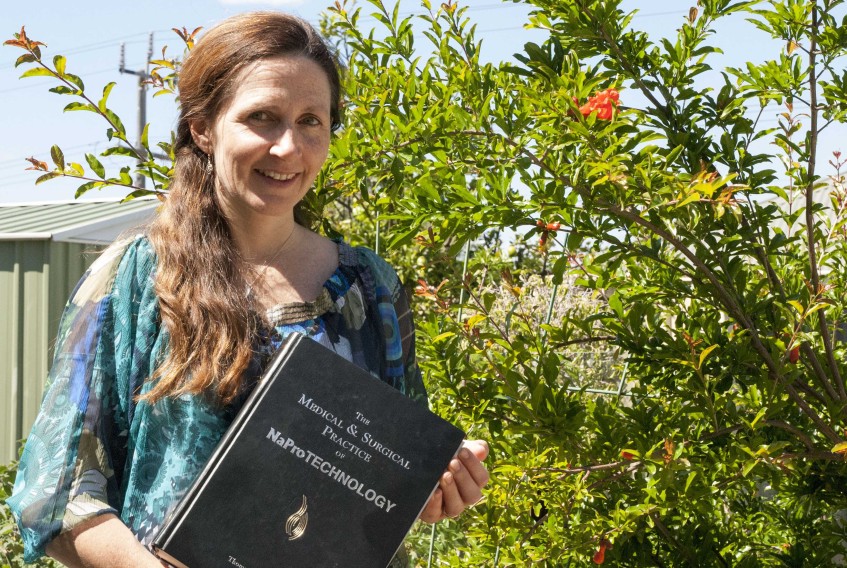 Fertility specialist and founder of FertilityCare and NaProTechnology in Perth, Dr Amanda Lamont, is preparing to open a new practice in January 2016 based in City Beach, Perth. Photo: Marco Ceccarelli
By Marco Ceccarelli
Fertility specialist and founder of FertilityCare and NaProTechnology (Natural Procreative Technology) in Perth, Dr Amanda Lamont, is preparing to open a new practice in January 2016 – much to the delight of couples experiencing sub-fertility problems.
The Magnificat Fertility Centre will be located in the suburb of City Beach and will initially be headed by Dr Lamont and Dr Antoinette Torre.
"The aim is to make FertilityCare and NaProTechnology more available and accessible," said Dr Lamont.
"While it has been present all this time, the service has not been advertised, nor has it been particularly available. I would like to make it easier for people to access natural fertility methods, offer something that is ethically acceptable and is generally good medicine," she added.
Dr Lamont set up FertilityCare - a method that combines natural fertility awareness with a medical treatment program (NaProTechnology) - at St John of God, Subiaco in 2002, with the intention of helping people reach full procreative health.
In 2006, the practice was moved to the suburb of Yokine where it grew until 2012, when Dr Lamont was forced to travel overseas for family reasons.
Since then, two specialists in the field, Dr Catherine Hurworth and Dr James Kho, have continued running NaProTechnology services in Perth – Dr Hurworth from the Perth Hills until December 2013 and Dr Kho from his Thornlie practice to date.
On the eve of her comeback, Dr Lamont reiterated the benefits of the FertilityCare program, particularly for those interested in Natural Family Planning methods that are in line with the Catholic ethos.
"Teaching women and couples about their fertility and bodies, so they know what is happening and identify the problems when they occur, this is the aim of the FertilityCare system.
"The NaProTechnology program is about restoring normal fertility, not overstimulating, not suppressing, just keeping the fertility functioning normally, investigating and treating any disease processes. If there is something wrong, then it is treated, fertility is restored to normal and then people can conceive naturally, without needed artificial intervention.
"NaProTechnology management plans can include the use of natural and other hormonal medications, supplements, surgery if required, and consultation with dieticians, counsellors and other allied health professionals according to the specific needs of each person involved."
Conscious of the great challenges that come with the infertility and sub-fertility journey, including miscarriages and problems linked to conception, Dr Lamont pointed to other benefits of FertilityCare that can strengthen unity between spouses.
"The process of helping couples through infertility and sub-fertility needs to empower them in knowledge, information and control on levels other than physical ones.
"FertilityCare and NaPro technology is very much about that - trying to strengthen the relationship through very difficult circumstances which can be devastating to relationships, but which can be turned into something that brings the couple together."
Dr Lamont's comments are supported by Dr Kho, who recently stated that this system "encourages both sides of the marriage union to be aware and cooperate together".
"Unlike the use of the contraceptive pill for a woman, which can isolate her partner from the fertility process, this system involves both partners so that they can increase their communication and expand the scope of their loving relationship."
Dr Kho supported his views by pointing to what he called "negligible divorce rates" of people who use FertilityCare.
"The statistics show that those couples who use the system have a very low separation rate; I believe that is partly because of greater understanding between the spouses. They work as a team - the decisions are shared and the fertility is shared," he said.
Looking back at FertilityCare and NaProTechnology's origins in Perth, particularly its affiliation with St John of God Hospital's mission and values, Dr Lamont pointed to the profound respect for life and its Creator as the driving force of the program.
"As Catholics, we have a deep appreciation for life and lay emphasis on God's hand in the creation of every person and the dignity of each little embryo.
"With this also comes an understanding and a sensitivity towards the suffering caused by sub-fertility."
Dr Lamont went on to clarify that, while the FertilityCare and NaProTechnology system is in line with Catholic teaching, it is not limited to serving Catholics.
"People come to us from all walks of life. A lot come for the natural side of things because they see the numerous health benefits and, quite simply, because it is good reproductive medicine.
"In my opinion, it is much better than the IVF approach, which can make a woman pregnant but does not fix the problem at its source."
In her conclusive statements, Dr Lamont summed up the establishment of her new practice as another step in her personal vocation.
"I've tried to escape many times but God keeps calling me and wants me to do this work. I'm sure there are others in Perth who will be called to do this service."
The work of FertilityCare and NaProTechnology was pioneered by obstetrician-gynaecologist and reproductive endocrinologist Dr Thomas Hilgers MD, who is the director of the Pope Paul VI Institute, Omaha, Nebraska, USA.
The 2015 National Fertility Conference, which brings together doctors from around Australia interested in using natural and ethically acceptable ways to help couples with fertility problems, will be held in Melbourne on 21 November 2015. For more information on this event, visit www.jp2institute.org.
To find out more about FertilityCare and NaProTechnology, visit http://www.fertilitycare.com.au/ and http://naprotechnology.com/