Dr Maria Harries appointed to the Synod on the Family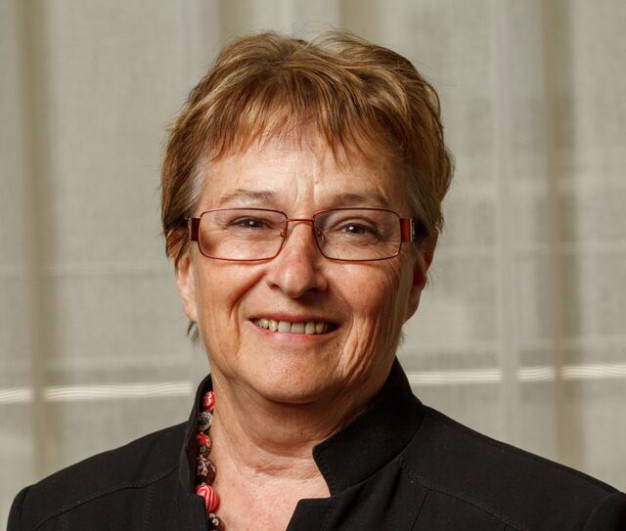 Dr Maria Harries, a prominent West Australian and member of the Church's Truth, Justice and Healing Council, has been appointed to the Synod on the Family which will be held in Rome next month. Photo: Supplied
Archbishop Costelloe today warmly welcomed the appointment of Dr Maria Harries, a prominent West Australian, to the Synod on the Family to be held in Rome next month. The full list of participants was published by the Vatican last night.

Dr Harries is the inaugural Chair of MercyCare and was instrumental in the establishment of an organisation originally set up by the Christian Brothers to provide support for former child migrants and for other adults who had been in institutional care as children.
Her professional career has focused on assisting children and families, particularly in relation to mental health and trauma associated with abuse and other forms of violence. Dr Harries has also been particularly active in the field of child abuse and public policy.

Dr Harries is a member of the Church's Truth, Justice and Healing Council, the body established by the Australian Catholic Bishops and Catholic Religious Australia to coordinate the Church's engagement with the Royal Commission into Institutional Responses to Child Sexual Abuse.

Dr Harries in an Adjunct Professor at Curtin University and a Senior Honorary Research Fellow in Social Work and Social Policy at the University of Western Australia. In 2004, Dr Harries was awarded an Order of Australia (AM) for her contribution to the Australian Community.

"Dr Harries will bring, together with the richness of her own faith, a great deal of wisdom and experience to the work of the Synod," Archbishop Costelloe commented.
"She is passionate about the welfare of children and the well-being and flourishing of families. Her contribution to the Synod will be invaluable. Together with Archbishop Coleridge and Bishop Hurley, who were elected by the bishops of Australia to represent the Catholic community in Australia, Dr Harries will help to bring our own Australian experience and perspective to this important event.
"We congratulate Dr Harries on this significant appointment, we wish her well, and we will of course accompany her with our prayers.