Students encouraged to be 'large-hearted' as they celebrate 170 years of Mercy in Australia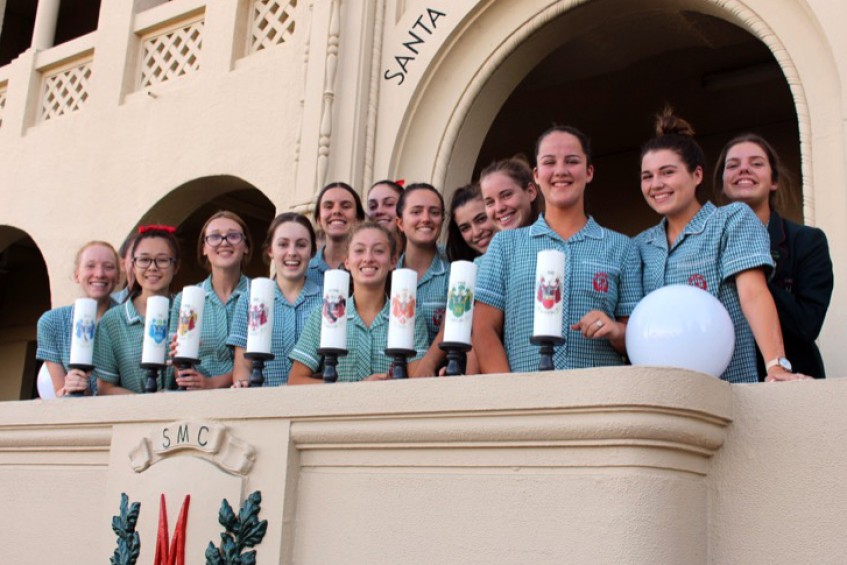 Students from Santa Maria's choir at the opening Mass. Photo supplied.
By Caroline Smith
Santa Maria College in Attadale marked the beginning of an important school year with an opening Mass on 9 February which saw Archbishop Timothy Costelloe urge students to rethink the concept of mercy and how it might affect their interactions with others.
Describing it as another word for 'large-heartedness', the Archbishop said mercy could be seen in Jesus' treatment of other people, helping those in need and refusing to give the "bare minimum".
"It's all about not being stingy and ungenerous in our encounters, in our relationships, with others," the Archbishop said.
"We don't make decisions on the basis of how we can fulfill our obligations with the least amount of effort or inconvenience. Instead, we come from a different place – today's Gospel would call it a place of compassion."
Archbishop Costelloe said such a practice was particularly important for the school community in 2016 as its founders, the Sisters of Mercy, celebrate 170 years of service in Australia.
"My message and my challenge to you all is this: as members of a Catholic community grounded in the Mercy tradition, can you make "large-heartedness" the guiding principle and outstanding characteristic of every encounter, every relationship, every project that you undertake in this Year of Mercy?" he asked.
Principal Ian Elder said the Mercy anniversary was an important part of the Mass and the College's focus for the year, noting that a highlight of the former was the presence of 15 Sisters from the Order.
"During the Mass, mention was made of how, on 9 January 1846, Ursula Frayne and six other Sisters of Mercy travelled up the Swan River from Fremantle to Perth, passing the site of Santa Maria College," he said.
Mr Elder said the College had a number of events planned for the year, including support work with the Mercy Secondary School in Yarapes, Papua New Guinea.
"Santa Maria has formed a relationship with this school, which is a Catholic Boarding School run by the Sisters of Mercy," he said.
"In 2016, we will be sending a group of students and staff to work there.
"Another important event for us will be Mercy Day on 16 September," the Archbishop concluded.
The opening Mass was attended by 1,240 students, 120 staff, 600 parents and Attadale Parish Priest Father Sean Fernandez, and included the commissioning of 54 Year 12 students as extraordinary Ministers of Holy Communion.
Along with the Mercy anniversary, Santa Maria will also take the theme of justice as its focal point for the year.