Refugee and asylum seeker mini-seminars aim to educate and inform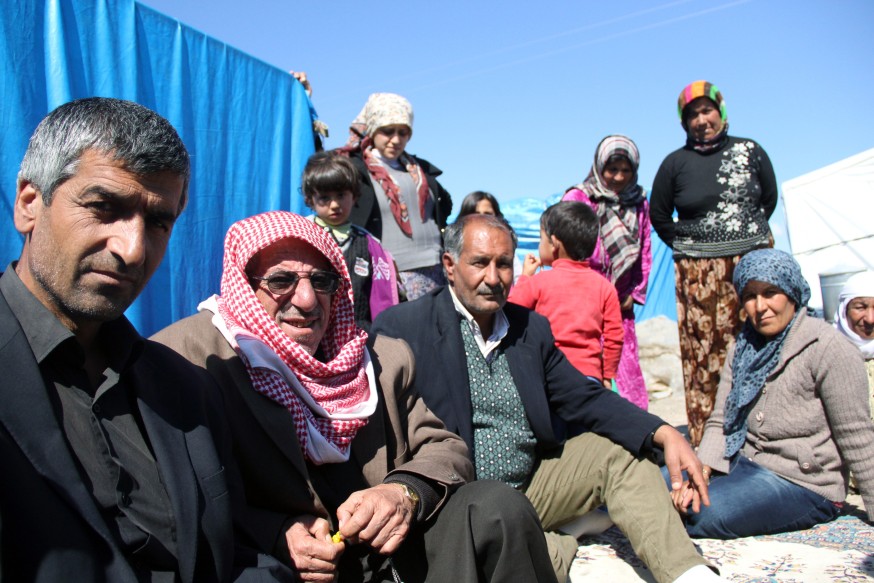 Syrian refugees are seen in 2015 at a makeshift camp in Adana, Turkey. Photo: CNS /Nathalie Ritzmann
The first in a series of mini-seminars looking at ways to better understand and support asylum seekers and refugees will take place this month.
The seminar will take place on Saturday, 18 June from 10am to 12 noon and will be held at the Catholic Pastoral Centre, 40a Mary Street, Highgate.
Anyone with an interest or curiosity in the area is encouraged to attend.
Director of the Edmund Rice Centre Mirrabooka, Mr Steve Bowman, will be the guest speaker at the mini-seminar, which is being co-ordinated by the Archdiocesan Alliance for Refugees and Asylum Seekers.
The Alliance is currently working on developing a positive strategy in response to the recent refugee crises.
Archdiocesan Manager for Catholic Services Development, Renay Grech, said the mini-seminar will be a good lead into World Refugee Week, which runs from 18 to 25 June.
"The Edmund Rice Centre runs many community programs which respond to identified need," Mr Grech said.
"We asked Steve to talk to us about engaging and involving community. Steve and his team have formed very trusting relationships with various refugees groups as well as the general community from where he draws his many volunteers.
"He will speak about his work and, in particular, talk to us about the practical steps of involving community. There will also be time in the seminar to connect with other participants for discussion."
Members of the Alliance include representatives from Catholic agencies, including Australian Catholic Religious Against Trafficking in Humans (ACRATH), Justice and Ecology Development Office (JEDO), St Vincent de Paul, Catholic Mission, Caritas, MercyCare and the Catholic Archdiocese.
A particular focus for the Alliance has been to assess what is the best way to positively influence and re-construct community views about refugees and asylum seekers.
It has also been working on successfully implementing a strategy to better support refugees through education and information which creates an alternative narrative.
The free mini-seminar is open to anyone with an interest or curiosity in the area. If you wish to attend, please confirm your place by contacting Mr Renay Grech, Manager Catholic Services Development, by email at renay.grech@perthcatholic.org.auor on 08 6104 3600.