2016 NCEC NATIONAL CONFERENCE: Archbishop Costelloe calls Catholic Educators to faith, leadership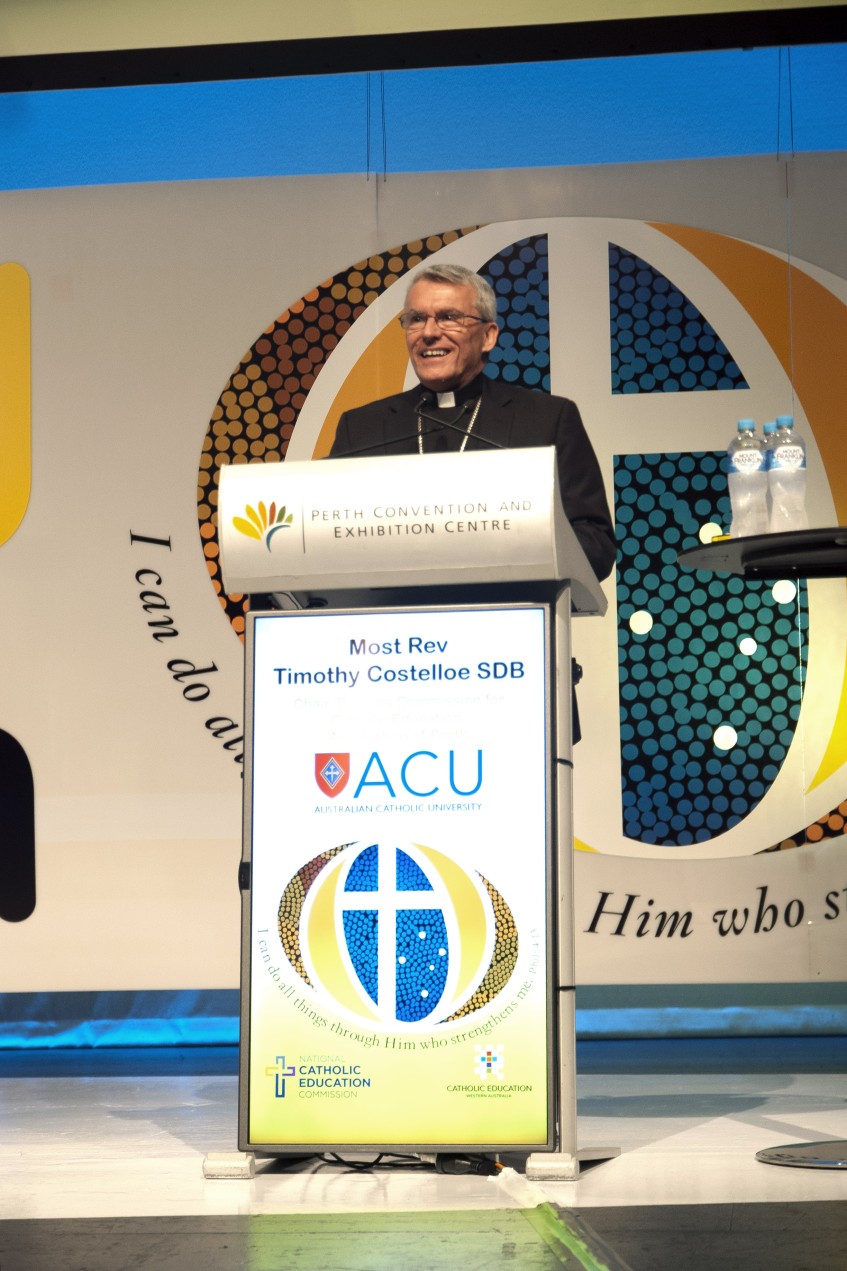 Catholic schools cannot afford to be places where the topic of faith is "off limits", said Archbishop Timothy Costelloe, speaking to some 1,400 representatives of the Catholic Education sector across Australia at the 2016 National Catholic Education Commission Conference. The Conference was held at the Perth Convention and Exhibition Centre, Sunday, 19 June to Wednesday, 22 June. Photo: Jamie O'Brien
By Jamie O'Brien
If the goal of our leadership is to lead people to faith, then we, too, will need to be people who have set out on the journey of faith ourselves, said Archbishop Timothy Costelloe this week, speaking to some 1,400 representatives from the Catholic education sector.
Focused on the theme, Lead to Faith, Faith to Lead, the representatives from the Catholic Education sector across Australia came together to explore, reflect and engage for the 2016 National Catholic Education Commission National Conference.
"We, too, need to… have had some experience of what that journey involves, and especially what it means to persevere in the journey when it proves to be more challenging than we had anticipated," the Archbishop said, as part of his official opening speech.
Hosted by Catholic Education Western Australia, the Conference was held at the Perth Convention and Exhibition Centre from Sunday, 19 June to Wednesday, 22 June.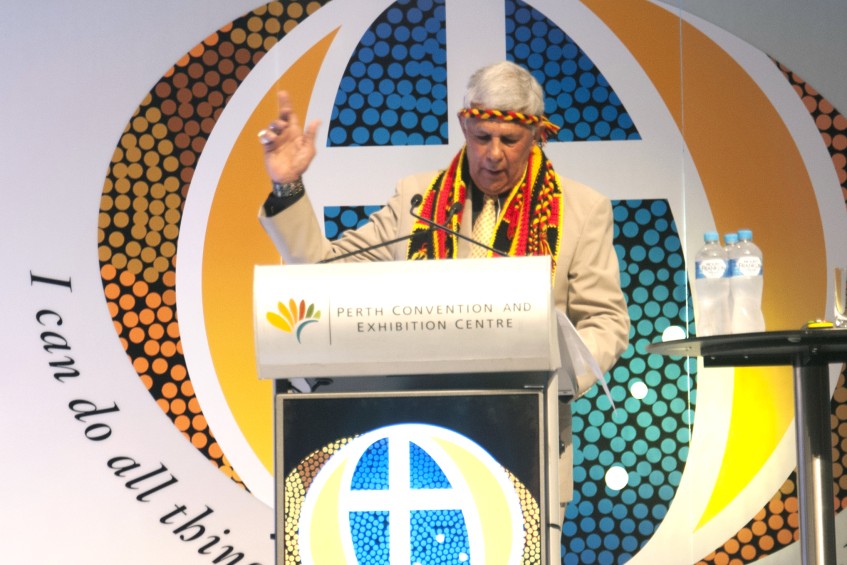 The Conference commenced with ABC journalist, Karen Tighe as MC and local Aboriginal elder, Dr Robert Issacs, conducting the Welcome to Country, accompanied by a performance by local Aboriginal dancers and the playing of the digeridoo.
Continuing his opening speech, the Archbishop said that faith should never be a purely private matter and is, in fact, in our Christian understanding, always a communal reality.
"We will need to be willing to commit ourselves to walking with our students and their families, and with our staff and colleagues, as they, too, travel this journey.
Catholic schools, said the Archbishop, cannot afford to be places where the topic of faith is "off limits".
"Catholic schools need to be places where it is as natural to talk about faith as it is to talk about the football.
"I would not be telling you anything you did not already know if I were to suggest to you that faith is about much more than merely intellectual assent to a series of propositions, or teachings, or dogmas.
"It is about those things, certainly, and they can give us a solid base on which to build our understanding, however limited it might be, of the mystery of God at work in our lives. But knowledge about religious doctrine is not the same as faith."
The Archbishop went on to recall the Gospel passage from Matthew, when Jesus calmed the storm, as an encouragement for the commencement of the Conference.
"When Jesus challenges His disciples about their lack of faith, it is not so much their lack of intellectual conviction about Jesus as it is their lack of trust in His care for them which Jesus is questioning," the Archbishop said.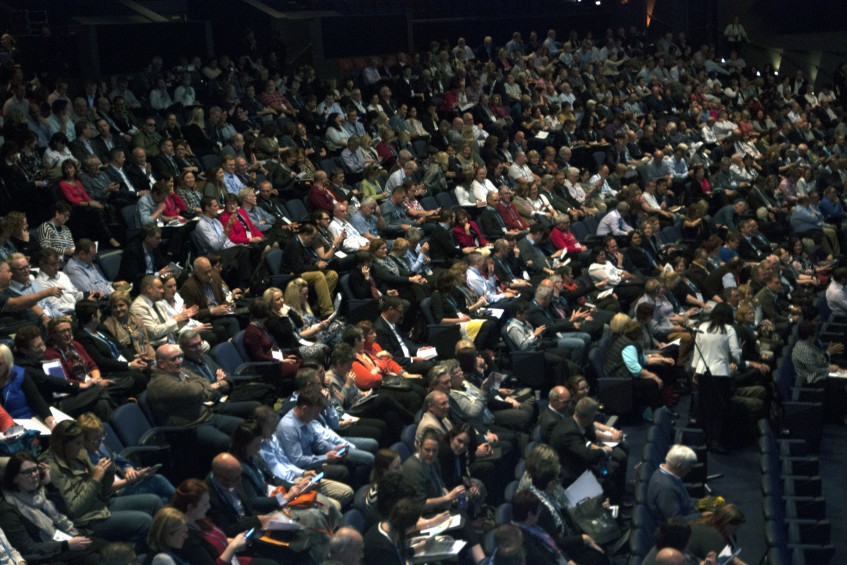 In concluding, the Archbishop explained that, to lead to faith, to lead to trust, is to lead to Jesus.
"To have faith to lead is to have trust in Jesus who, through the gift of His Spirit, enables us to be the leaders, the guides, the formators of our young people that God is calling us to be.
"We can indeed do all things in Christ who strengthens us – so let us make sure that He is at the heart of everything we do and say in our time together."
Read the full speech of Archbishop Timothy Costelloe by Clicking Here.
Click Here to take a closer look at highlights from Day 1 of the Conference.