New course instructs parents on nurturing personal faith, home and family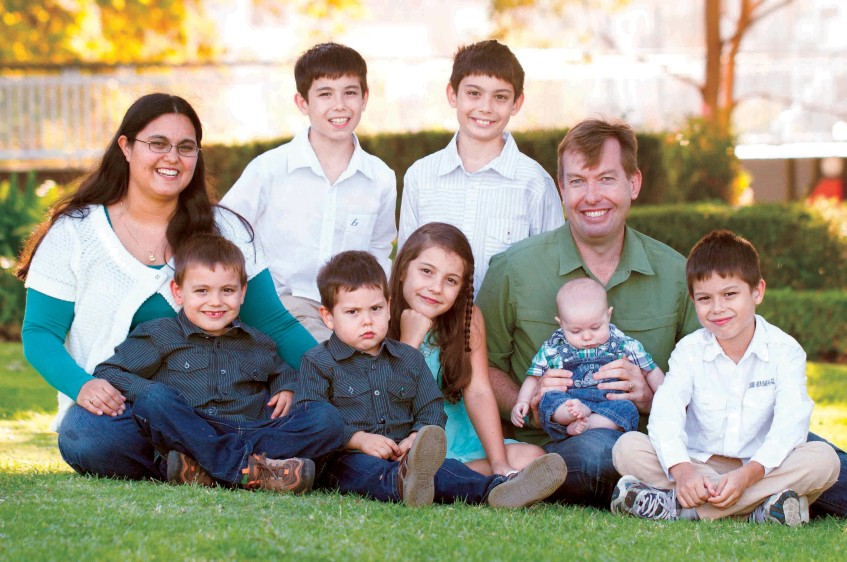 Father of seven, counsellor and relationship educator Derek Boylen is currently running a course aimed at giving parents space for nurturing their personal faith lives but in a way that nurtures home and family life too. Photo: Supplied.
By Marco Ceccarelli
A new series of workshops hosted by the Centre for Faith Enrichment is offering parents a unique chance to live their faith while also nurturing their home and family life.
Grace-filled Parenting, which is being run every Thursday for six weeks by counsellor and relationship educator, Derek Boylen, aims to offer parents a balanced approach to faith and family life while emphasising the way in which the two can complement each other.
"Jesus tells us, 'You are salt of the Earth… and you are the light of the World'. One of the places where we can struggle most to live this call is in family life," Mr Boylen said.
"How does our faith illuminate parenting? How does it give flavour to home life? We want to give parents some time out for faith growth and we want to do it in a pragmatic way that enriches life at home, too," he said.
Mr Boylen and his wife, Karen, know first-hand the challenges of parenting and keeping faith alive and fresh. As parents of seven children, they've come to know in a very personal way how faith can infuse family life with a vibrancy and joy - but it can also be challenging.
Mr Boylen explained that faith can be the glue that holds families together and that fills their journey with life and meaning.
"The challenges of managing young children, school, extracurricular activities, marital relationships, work, moody teenagers, balancing finances, etc can take its toll. Sometimes, we need to take stock and rediscover God at work in our lives; to reconnect with God's plan," he said.
"The Year of Mercy is a Jubilee year - a time when we are particularly called to stop, to rest, and to nurture our relationship with God. The Centre for Faith Enrichment hopes that this course will be just that for parents: a time to cultivate their faith life and to discover God's mercy and compassion at work in their personal and home life," Mr Boylen said.
Over the six weeks, Grace-filled Parenting will explore a range of topics. These include:
Called to be a community of love
How our children are teaching us about God's love
How faith-filled families change the world
Being a community within a community
The nuts and bolts of family life, allowing faith to infuse what we do day-to-day
Bringing faith alive in practical ways.
Director of the Centre for Faith Enrichment, Dr Michelle Jones, emphasised that this course is to be as accessible as possible for parents.
The cost for the course is only $45 for all six sessions and a free on-site crèche will be available for parents with children.
The six-week course began on 19 May and will be held on Thursday mornings from 10am-12.30pm, allowing plenty of time for parents to do the school run.
Places are still available for Grace-filled Parenting. Those who wish to register can do so by visiting the website for the Centre for Faith Enrichment at www.cfe.org.au or, for more information, contact the Centre on (08) 9241 5221.