MENTAL HEALTH WEEK 2016: Focus on farmers as drought, dwindling populations take their toll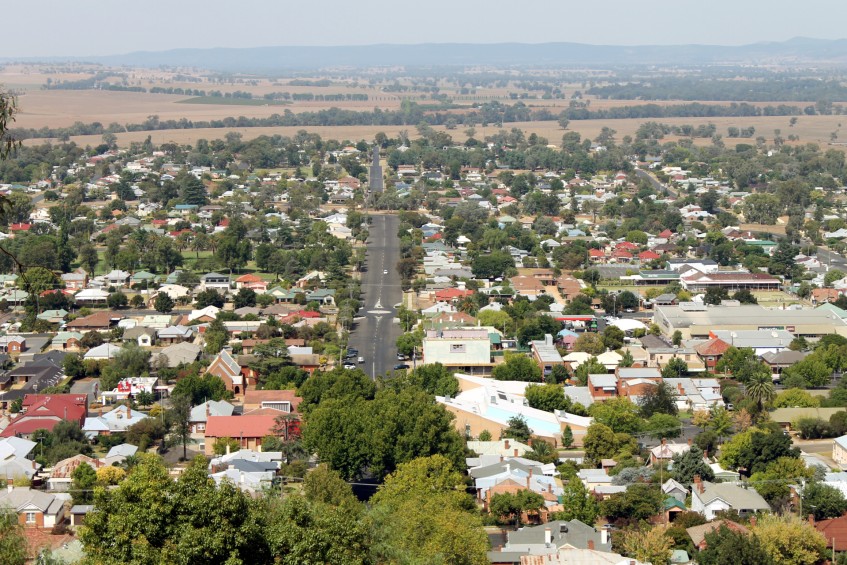 York mental health advocate, Julian Krieg, has backed calls from Catholic Social Services Australia to support farmers doing it tough during Mental Health Week. Photo: Supplied
By Rachel Curry

A York mental health advocate has backed calls from Catholic Social Services Australia (CSSA) to support farmers doing it tough during Mental Health Week.
Starting Saturday, 8 October, this year's Mental Health Week is again using the 'Act-Belong-Commit' message with a focus on suicide prevention as its official theme.
Rural Financial Counselling Service Western Australia Chairman and Australian Men's Health Forum President, Julian Krieg, told The eRecord it was a good occasion to draw attention to the challenges faced by farmers, who are particularly vulnerable to situational distress.
"People are more likely to find themselves in difficult life situations in the bush, because their living depends on seasonal variations," he said.
"That seasonal variation almost doesn't appear to city people, even though it's there. If you live in it, it's there and it's in your face. The direct impact of something happening in your area can have a real impact on your capacity to cope."
Another complicating factor is declining rural populations, Mr Krieg said, which denies people going through crises the support they need.
"What happens is people become alienated or isolated because of the decline in population. People don't have as many people as they used to have to talk to, and even less people who they connect with on a spiritual, sporting or social level," he said.
"That's where I'm coming from in saying that some of these things are quite critical to be managed. By providing counselling services, they're getting someone to listen to them…If they just bottle things up, that can turn into clinical depression."
Mr Krieg's comments follow calls by Catholic Social Services Chief Executive Marcelle Mogg who earlier this year called on the Federal Government to provide more funding for mental health services in the bush.
Ms Mogg emphasised that while farmers were often reluctant to access traditional mental health services, due to stigma and fears around lack of anonymity, tailored services produced better results.
"Evidence from the past two years clearly shows the effectiveness of a community mental health model, and family and relationship counselling services working in rural and remote settings to complement mainstream service providers," she said.
"Investing early in preventative measures, such as developing social cohesion, provides a foundation for the community and individuals to cope when times get tough."
CSSA has developed a proposal for a Rural Community Resilience Programme, which they are calling on the Federal Government to support.
Ms Mogg also said the program "meets farmers and farming communities where they're at and talks their language.
"Importantly, the Rural Community Resilience Programme recognises that the challenges faced by rural and remote communities are ongoing – not just one-off episodes that can be dealt with and forgotten," she said.
Mr Krieg agreed there was a need for more services in the bush, but said there were also simpler measures that could have an impact, such as keeping people connected to their communities.
"Parishes are very important places of connection for people. We often talk about spiritual importance but it has a huge social impact as well in allowing people to come together where they can meet up with people," he said.
Ultimately, one of the best ways to make a difference during Mental Health Week is to pick up the phone, he added.
"If you know a farmer, keep in touch with them, talk to them, be prepared to say, 'How is your season going?' We need to start to take responsibility for caring for others," he said.
For more information about CSSA's proposed Rural Community Resilience Programme, visit www.cssa.org.au.
If you or anyone you know needs help, contact Lifeline on 13 11 14.