New Personal Advocacy Service director calls for volunteers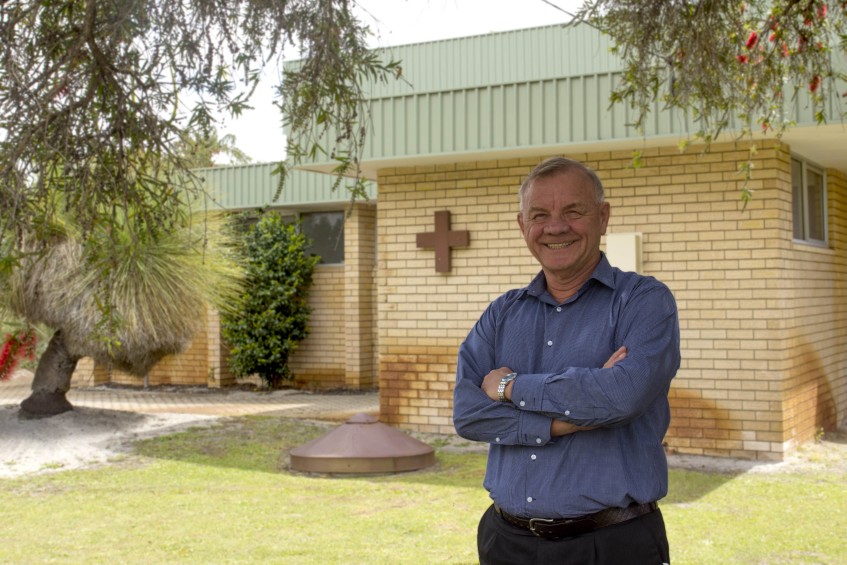 The new Executive Director of Personal Advocacy Service, Ray Ryan, is looking for volunteers to develop meaningful friendships with people with intellectual disabilities. Photo: Rachel Curry

By Rachel Curry
Ray Ryan has wasted no time sinking his teeth into his new role as Executive Director of Personal Advocacy Service.
Established in 1989, the Archdiocesan agency provides opportunities for people with intellectual disabilities to be included in community life by pairing them with a volunteer, or 'advocate', with whom they can develop a meaningful friendship.
Each pair attends a weekly gathering with other advocates and people with disabilities, who they refer to as 'friends', where they can further develop their social skills and build relationships.
Mr Ryan started working with the agency in May, but told The eRecord he already had a lot on his plate, including the transition to the National Disability Insurance Scheme (NDIS), expansion plans and volunteer recruitment.
"It's been a very steep learning curve because the not-for-profit sector and the charity sector and working in the Archdiocesan community is a completely new experience for me," he said.
"Probably the biggest challenge we're facing at the moment is the transition to the National Disability Insurance Scheme funding, so that changes our whole funding arrangements.
"We're also looking at expanding into Notre Dame (Cloverdale) Parish and Subiaco Parish, so we'll be looking for volunteers in those parishes in the near future."
Mr Ryan has a background in sales marketing and management in the building supplies industry, meaning his new role at Personal Advocacy Service is a big change for him.
However, he is confident he can transfer his skills from the commercial sector and make a real difference to the lives of people with intellectual disabilities.
"It was something where I felt I wanted to contribute more to the community, rather than just in a commercial field, where you contribute to the profit of the owners," he said.
"I'm at the stage of my life where I want to get more meaning out of my work. It's great going home at the end of the day knowing you did more than meet sales targets or bring in a new customer."
Mr Ryan also brings vast experience working with volunteers from his many years serving in the St Vincent de Paul Society and has personal connections to the disability sector.
"I've got a daughter who is legally blind and my wife works as an educational assistant in special needs, so I've been on the periphery of being involved in that for a long time," he said.
"I'm aware of some of the challenges people face and the need for people to step up and contribute."
When it comes to contributions, Personal Advocacy Service has a wonderful stable of volunteers, some of whom have developed relationships with their friends for more than 20 years.
However, Mr Ryan said they desperately needed a few more people to step up.
"We're looking for volunteers in Morley in particular. We desperately need volunteers from this area, and that means the surrounding parishes as well," he said.
"We're looking for people who can spare a couple of hours of a weekday evening during the school term and who are prepared to make an initial two-year commitment."
Volunteers do not need to have any experience working with people with intellectual disabilities and all training is provided.
Mr Ryan said the service had a "huge" impact on the friends, but was also a positive experience for the advocates.
"The volunteers all report that they get more out of it than they put in – personal satisfaction, making a difference in someone's life, spiritual development and forming friendships with a group of like-minded people," he said.
For more information or to volunteer, visit www.paswa.org.au.