Notre Dame welcomes new Dean of Medicine in Fremantle – Dr Gervase Chaney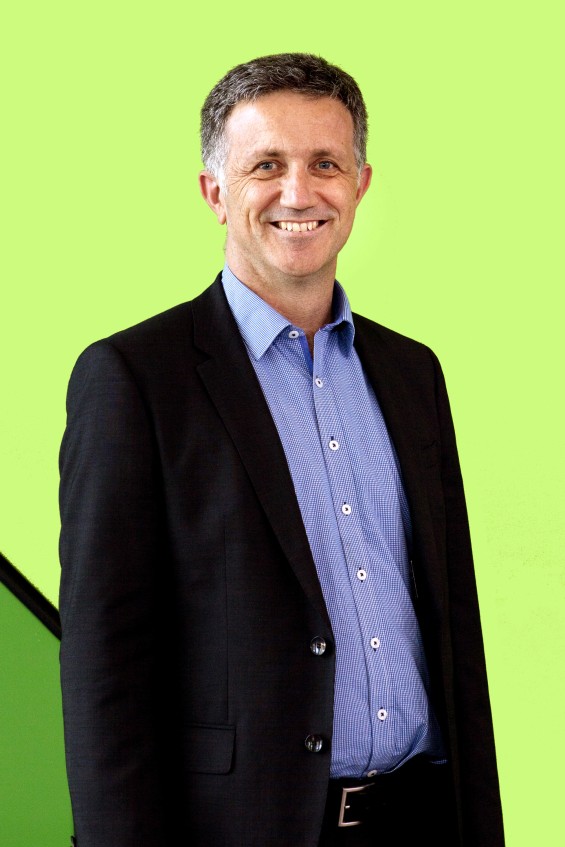 The University of Notre Dame Australia is pleased to announce the appointment of Dr Gervase Chaney as the new Dean of the School of Medicine on its Fremantle Campus. Photo: Supplied.
The University of Notre Dame Australia is pleased to announce the appointment of Dr Gervase Chaney as the new Dean of the School of Medicine on its Fremantle Campus.
Dr Chaney graduated with a Bachelor of Medicine from the University of Western Australia in 1990 and became a Fellow of the Royal Australian College of Physicians in 1998. Dr Chaney has been a practicing consultant paediatrician since 1999, working predominantly at Perth's sole tertiary paediatric hospital, Princess Margaret Hospital for Children (PMH). Working initially in the Emergency Department, he moved into a General Paediatric position in 2004.
Dr Chaney has served in numerous leadership and management roles throughout his career at PMH. From 1999 - 2006, he was the Director of Postgraduate Medical Education. From 2006 – 2011 he was Director, Clinical Planning and Reform and from 2009 – 2015, the Clinical (Medical lead), New Perth Children's Hospital Project.
In 2015, Dr Chaney was appointed the Executive Director of PMH and in 2016 was appointed Executive Director Commissioning Perth Children's Hospital.
In addition to his clinical and leadership roles at PMH, Dr Chaney has undertaken significant National and State leadership roles in health, most significantly as President of the Paediatrics and Child Health Division of the Royal Australasian College of Physicians, and has been an active member of numerous volunteer and charitable committees and boards.
Dr Chaney has been involved with the Notre Dame Medical School since its planning days, serving on the original curriculum committee and has been involved with the clinical teaching of medical students since the School opened in 2006.
Notre Dame Vice Chancellor, Professor Celia Hammond, said the University was delighted to appoint Dr Chaney as Dean of the Medical school.
"Dr Chaney is an experienced senior clinician, who has excelled in undertaking senior executive roles within the Health Service while retaining an active clinical role.
"He is an excellent exemplar of the Medical profession, one who understands the responsibility and privilege of belonging to the medical profession, one who strives for excellence and is committed to service. We are delighted that Dr Chaney has decided to move more fully into a new phase in his professional life, and dedicate himself to the education and training of the next generation of medical professionals," added Professor Hammond.
Dr Chaney said: "I am honoured to be appointed Dean of the Medical School at the Fremantle Campus of Notre Dame and to be involved in the shaping of our future medical practitioners.
"I have been very fortunate in the many opportunities I have had in clinical practice, education and leadership in the WA public health system and beyond and I am looking forward to bringing that experience and learning to my new role.
"Notre Dame has a great reputation for teaching, training and pastoral care, and I am excited by the prospect of working with the staff and students across the school and university more broadly to further build on that reputation," he added.
Dr Chaney will formally commence with the University as Dean in mid-October 2017.