LifeLink 2017 Christmas Appeal: Kashindi finds lifesaving support through Centrecare's Entrypoint Perth Service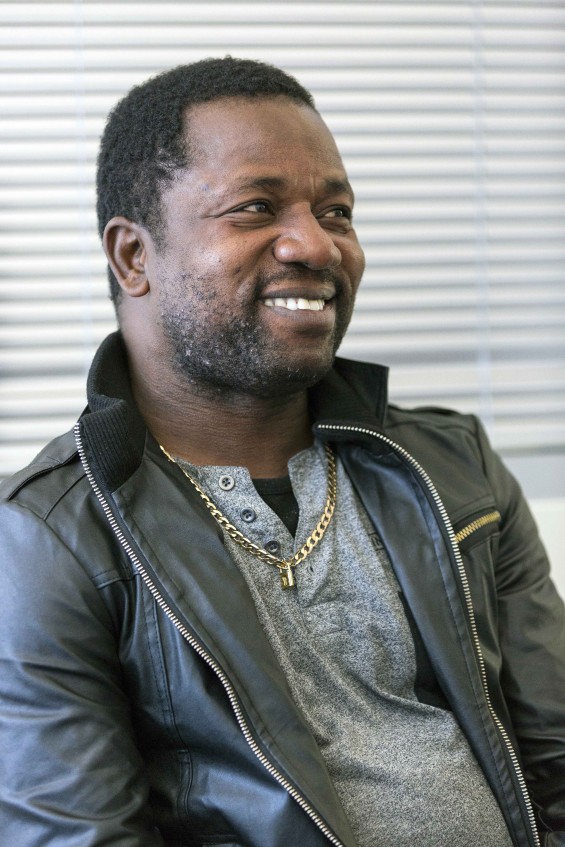 Kashindi received life saving support through Centrecare's Entrypoint Perth Service. Photos: Supplied.
By Caroline Smith and LifeLink
For many people in Perth, Christmas can be a time of great abundance. For others, the work of organisations and agencies such as Centrecare Inc can be crucial in providing essential services that allow them and their families to approach the season with hope.
One such person is Kashindi, who arrived in Australia last year as a refugee from the Democratic Republic of Congo (DRC), and since then has had his life rebuilt with the support of Centrecare.
Born in the DRC in 1972, Kashindi spent much of his life in Tanzania, due to an ongoing war in his home country, and because his father - a well-known politician – was a target for violence by pro-government supporters who did not agree with his support for citizens' rights.
However, in 2011, the family decided to return to the DRC, and a few months later, Kashindi's father was assassinated. This was also followed by the murder of his wife and two children.
In the aftermath, he fled with his son to a refugee camp in Kenya, where he spent five years learning English and undertaking other training. While there, Kashindi remarried, to a woman he had known in Tanzania, and three years later they arrived in Australia.
However, following the breakup of this relationship, Kashindi and his son ended up homeless in Perth, and sought help through Centrecare's Entrypoint Perth Service, who found them emergency accommodation.
With the help of a Centrecare caseworker, Kashindi was then able to access Centrelink special benefits, extended accommodation, a Transperth card and food vouchers from Coles. His son was also supported, attending the agency's youth camp during the summer holidays.
Looking ahead, Kashindi plans to continue his education and training through English classes at TAFE, and is gaining counselling through Centrecare, which will help him plan for his career and new life in Australia.
"Oh, I am so happy now. My son is smiling and I am smiling all the time," he said.
"The people here at Centrecare have been so wonderful. They have helped us so much, and are still helping us. We are so grateful – thank you."
Centrecare Director Tony Pietropiccolo said the agency's Entrypoint Perth Service could be described as a 'first response to homelessness', allowing individuals and their families to access immediate advice and connection to accommodation and other support services.
"People can call our hotline on weekdays from 9 am to 7 pm, and on Saturdays until 5 pm as well," he said.
"Our staff then make an assessment of their needs, and help them find somewhere to stay by referring them to accommodation providers. We can also help them access food vouchers and Centrelink support."
Mr Pietropiccolo said it was important for people to be able to access this support all year round, but added that it was particularly nice to help them out at Christmas.
"It's a time of year when people can feel under pressure to provide for their families, putting them under greater financial constraint," he said.
"So we do what we can to help them back on an even keel."
Watch Archbishop Costelloe's 2017 Christmas Appeal for LifeLink Video by Clicking Here
Click Here to read the Special Edition of LifeLinks
To donate to LifeLink Click Here