Fr Growney's life of service and generosity remembered at memorial service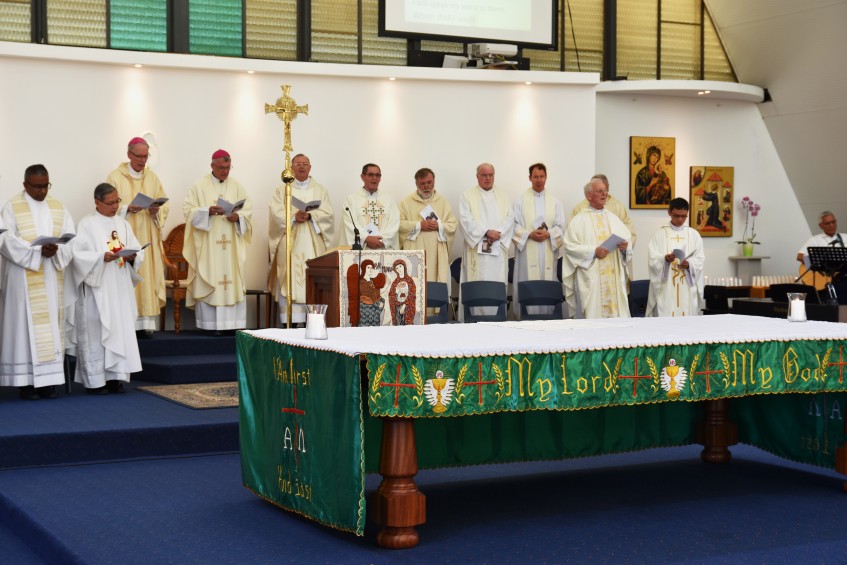 A memorial service for Father Peter Growney was held at Mirrabooka parish, and celebrated by Archbishop Timothy Costelloe, con-celebrated by Bishop Donald Sproxton, Vicar-General Rev Peter Whitely, Rev Fr Geoff Aldous and Mirrabooka Parish Priest Rev Fr Giosue Marini. Photo: Daniele Foti-Cuzzola
By Caroline Smith
Following a priestly career which spanned 30 years including service to Catholic communities across Australia and the United Kingdom, Father Peter Growney has been remembered as a kind man who always had time for others.
Fr Growney died on 14 January at Castledare Village Nursing Home in Wilson, and a week later, a memorial Mass was held for him at St Gerard Majella Church in Mirrabooka – the first parish where he served after arriving in Australia in 1985.
The Mass – held on Tuesday January 24 – was celebrated by Archbishop Timothy Costelloe and con-celebrated by Bishop Donald Sproxton, Vicar-General the Very Rev Peter Whitely, Fr Geoff Aldous, Mirrabooka Parish Priest Fr Giosue Marini, Fr Sean Fernandez, Fr Greg Donovan, Fr Michael Do, Fr Joe Pelle, Fr Michael Moore, Fr Huynh Nguyen, Fr Thomas Zureich, Fr Greg Carroll, Fr Tim Corcoran, Fr Phillip Perreau, Fr Tadgh Tierney OCD, Fr Vincent Conroy and Fr Benny Calanza.
Fr Growney was born in County Meath, Ireland in 1940 and ordained to the priesthood 45 years later, in June 1985. Three months later, he moved to Australia to work for the Archdiocese of Perth and became Assistant Parish Priest at Mirrabooka.
He then moved out to rural Western Australia, where he served as Parish Priest in the Wheatbelt towns of Beverley and Southern Cross.
Following these roles, Fr Growney moved into chaplaincy work: first at Subiaco's St John of God Hospital, and then in the London suburb of Southwark, following his move to the United Kingdom in 1995.
After ten years in London, he returned to Australia and to Southern Cross Parish, where he worked for two years. In 2007, he returned to his native Ireland, but came back to Perth in 2012.
In his homily for the occasion, Baldivis Parish Priest and friend Fr Geoff Aldous, spoke about the life and humorous personality of Fr Growney, describing him as a man of quiet character, who was always there to lend a friendly voice and a listening ear.
"He was very humble and gentle, very gracious but always helpful and great to have around," he said.
"I think the thing that stands out for me in the life of (Fr) Peter was his humility and spirit of simplicity. The simplicity of the Gospel and the simplicity of faith."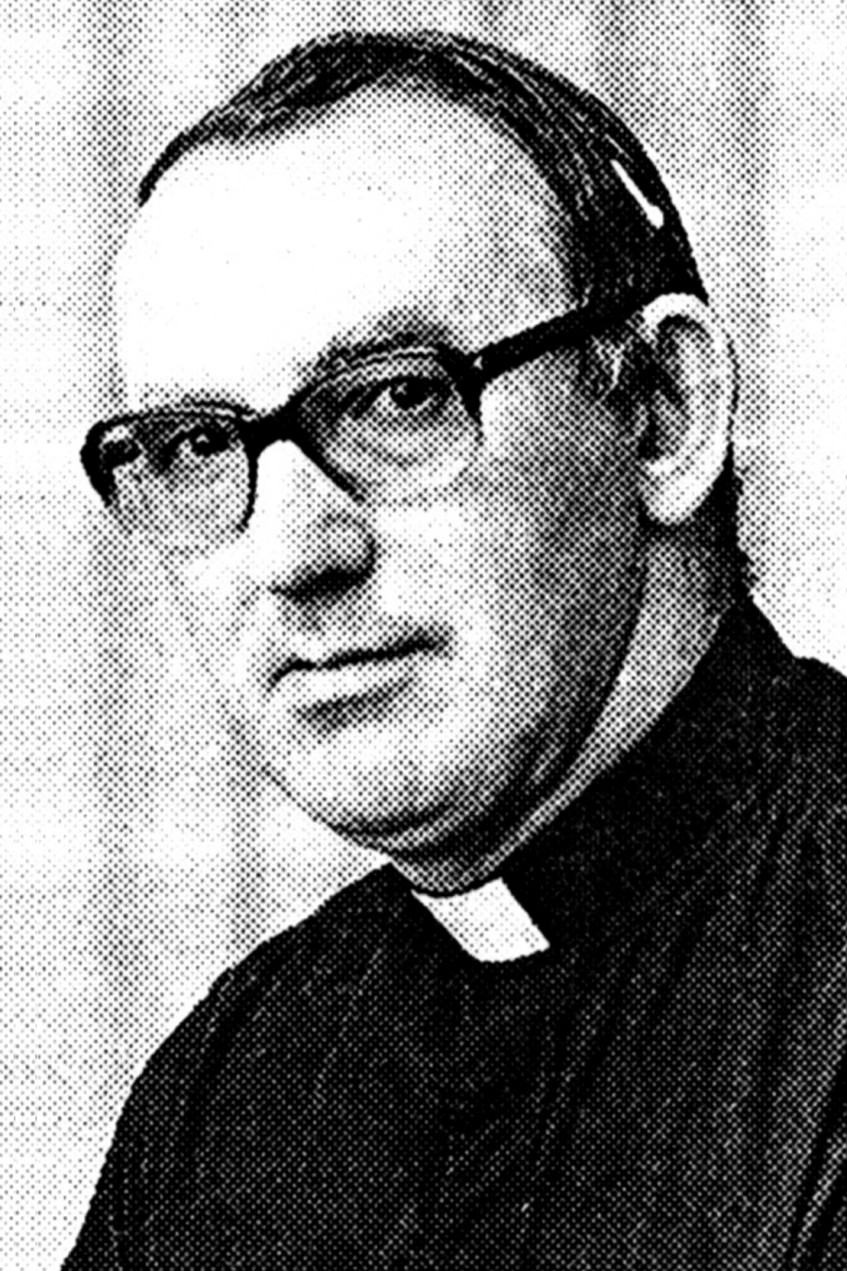 Fr Aldous recounted some of the Fr Growney's experiences upon arriving in Australia, including his initial impressions of the country's geography.
"After he'd been here for a while, he asked if he could go away for a couple of weeks – he said he wanted to look around the country," Fr Aldous said.
"And I said, where do you want to go Peter? And he said, I was thinking of going up Queensland way, up the Gold Coast and that.
Archdiocesan Communications Manager Jamie O'Brien also spoke about his own memories of Fr Growney as a family friend and during his time as Assistant Parish Priest at Mirrabooka.
"Fr Growney was a great friend and teacher of liturgy to the many volunteers at Mirrabooka Parish," Mr O'Brien said.
"He also generously dedicated his time supporting the Acolytes and Altar Servers."
Following the memorial service, attendees and former friends and colleagues of Fr Growney gathered in the St Gerard Majella parish centre for a morning tea.
Fr Growney's Funeral Service will be held in Ireland.