VERITAS 2017: Experiencing God's love and the richness of the Catholic faith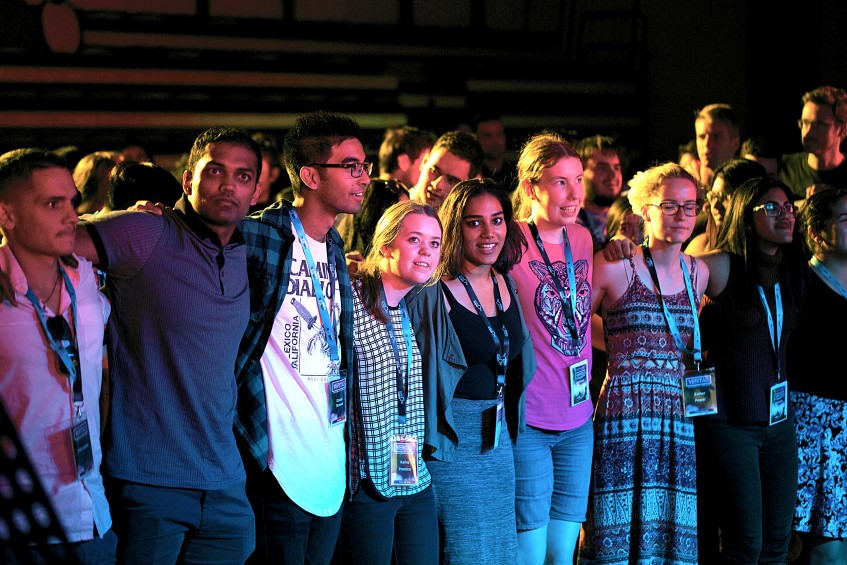 Suneeth (second from left) says he felt a sense of belonging and connection to the Catholic faith and Archdiocese of Perth while at Veritas and encourages all young people to come and experience the youth festival. Photo: Supplied.
By Josh Low
Excitement is in the air for the coming weekend as the biggest Catholic youth conference in Western Australia, the Veritas Youth Festival is set to kick off tomorrow evening.
Running from 30 June to 2 July, this year's festival will be held at the University of Notre Dame Australia's Fremantle Campus' Drill Hall and surroundings.
One of the noteworthy events on Saturday will be the afternoon discussion forum involving both Archbishop Timothy Costelloe SDB and Auxiliary Bishop Donald Sproxton.
The forum will see Archbishop Costelloe holding a discussion with the youth in the new 'Teens Stream' for those under 18 years old, with Bishop Sproxton addressing questions from the 'Young Adults Stream' for over 18's.
Past participant Suneeth Fernandez said that through attending last year's Veritas Youth Festival, he felt a sense of belonging as a young Catholic in Perth.
"Meeting and hearing the stories of so many young people helped inspire a sense of wonder at the work God does not only in my life, but in so many at the same time.
"There was something special about witnessing every young adult in their room on their knees together before the Blessed Sacrament during Eucharistic Adoration, which I found incredibly inspiring.
"It touched my heart and by attending, I felt a sense of belonging and connection to the Catholic faith and Archdiocese of Perth."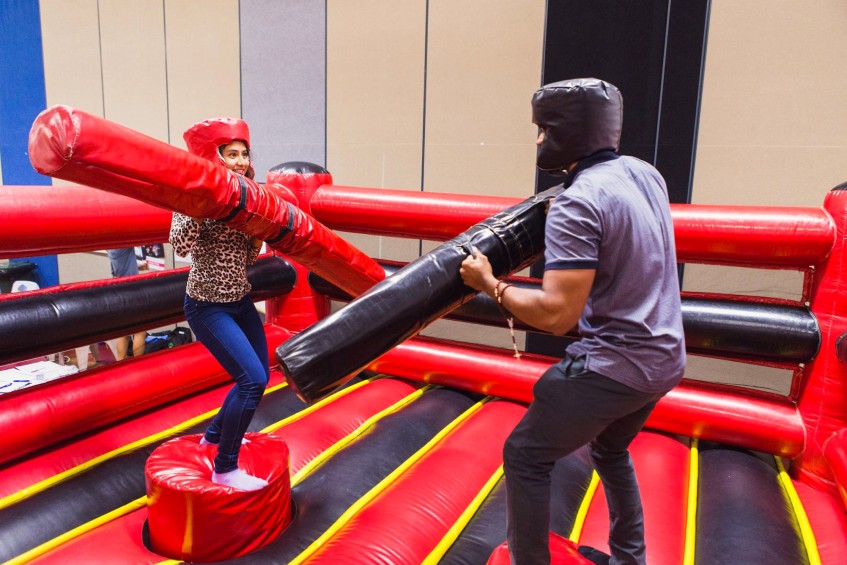 The weekend will be filled with fun and excitement from start to finish, with a wide range of workshops available and a variety of speakers. Photo: Supplied.
Suneeth added that he also found a greater sense of purpose and gratefulness for his life through what he experienced over the course of the conference.
"Sometimes it is so easy to forget the presence of God, especially through difficult times.
"Being at Veritas helped me reflect on the times I didn't see His presence, with the quiet times of prayer during the weekend helping to foster a newfound sense of gratefulness for His never-failing love and faithfulness to us," he said.
Now a youth leader for both 24/7 Youth Ministry and Spearwood Parish, Suneeth said he hopes that the youth that come to the Veritas Youth Festival this weekend will also be able to experience the love of God.
"My hope is that others would be able to experience what I did at Veritas.
"There is such a wonderful depth to our Catholic faith and experiencing so many aspects of it in three days is magnificent.
"I would encourage any young person to come to Veritas this weekend, open their minds and hearts to the Lord and actively participate as much as possible in every part of the conference," he said.
"The weekend is packed with fun and excitement from start to finish and they will emerge meeting new people and having experienced God in some way."