New Seminarians welcomed at St Charles Seminary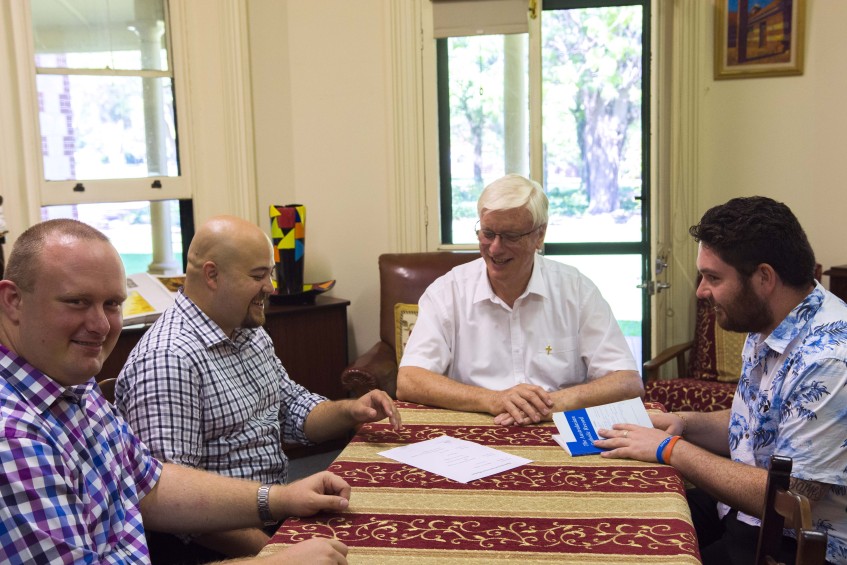 New seminarians Matthew Tloczeh, Adam Quinlivan and Nathan Barrie with new rector Fr Phillip Fleay. Photo: Natashya Fernandez
By Natashya Fernandez
Having responded to Christ's call, three new seminarians joined St Charles Seminary in Guildford on 22 February.
It is here that Nathan Barrie, Matthew Tloczek and Adam Quinlivan will go through the period of formation and begin their journey into priesthood.
Hailing from parishes across the Archdiocese of Perth, the seminarians will become part of a fraternity of men, serving God's people.
Accompanying them on this journey is Fr Philip Fleay, who was recently appointed as Rector of St Charles Seminary.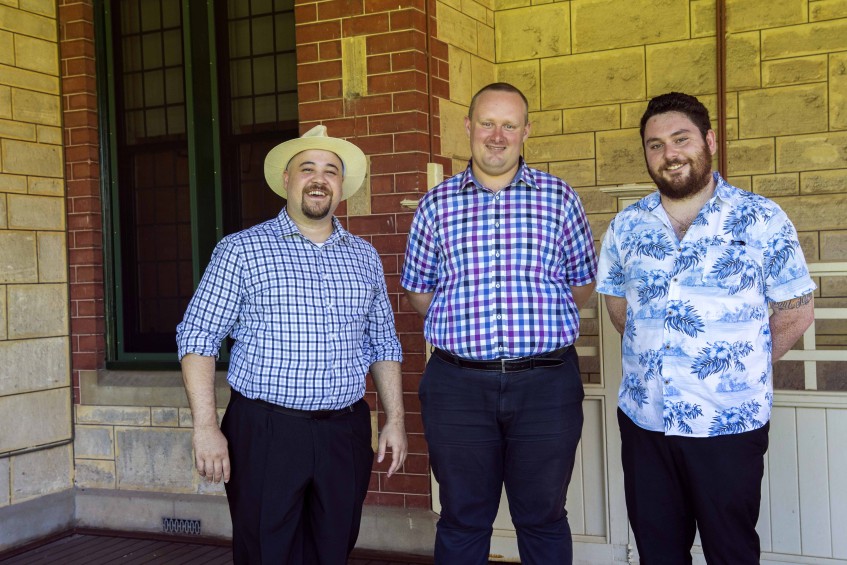 Left to Right – Adam Quinlivan, Matthew Tloczeh and Nathan Barrie have recently been welcomed into St Charles Seminary on 22 February. Photo: Natashya Fernandez
Faith leader, mentor and Parish Priest to all the seminarians, Fr Fleay hopes the Seminary will be a place of discernment, peace and happiness; a community of faith.
All new seminarians go through the formation program which will include human, spiritual, intellectual and pastoral enlightenment as they become configured to Christ, the Head and Shepherd.
The day at the seminary starts with Morning Prayer and Mass before the seminarians head off for their lectures at the University of Notre Dame, Fremantle campus.
This is followed by meditation and quiet prayer, Mass in the evenings and a community meal where all seminarians share their day and reflect on what they have learned.
The seminary is located on one of Guildford's most historical sites, 'Garden Hill', with some of the beautiful buildings being more than 100 years old.