An array of colourful splendour at the 2017 Easter Art Exhibition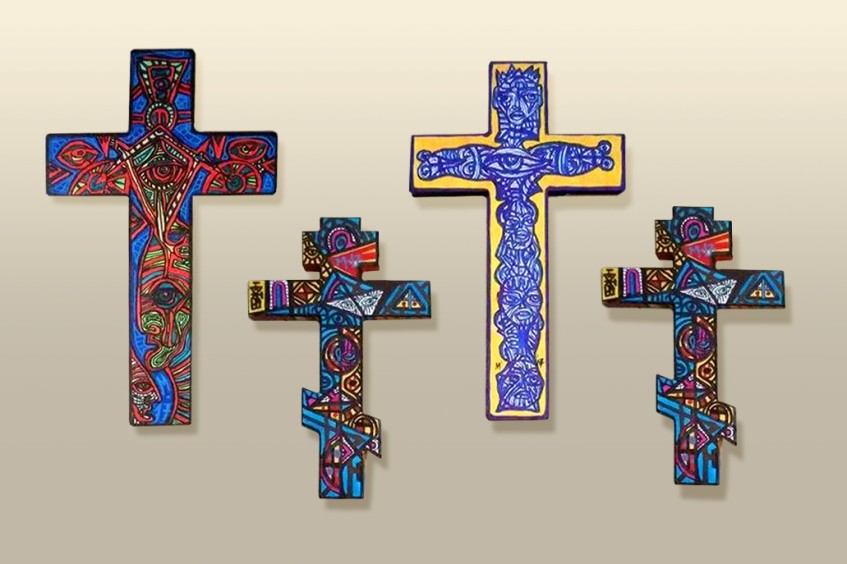 Mugurel Barbulescu – A selection of crucifixes hand embellished with acrylic and ink. From acrylics to oils and photographs, five artists will come together at the 2017 Easter Art Exhibition. Photo: Supplied
By Natashya Fernandez
From acrylics to oils and photographs, five artists will next month come together at the 2017 Easter Art Exhibition.
Held over two consecutive Sundays during Easter at St Mary's Cathedral, viewers can enjoy a beautiful display of portraits, landscapes and photographs.
In an interview with The eRecord, coordinator Margaret Fane talked about the high calibre of experience and skill of artists in this year's exhibition.
"This year, I picked these artists because of their brilliant work. Most artists tap into their inner self and these artists do that. Some have been finalists at the Black Swan and it is a pleasure to have them showcase their artworks this year," she said.
Having shown many of her paintings over the years, in particular the sufferings of the Aboriginal people whom she has close ties with; this year, Margaret is particularly pleased about her latest painting called, 'The Goose'.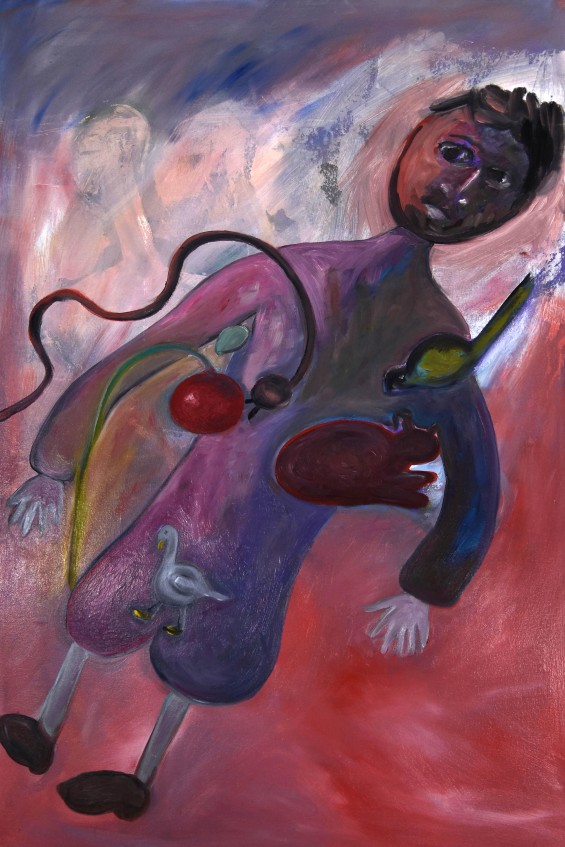 Based on the issue of social justice, The Goose, said Margaret, speaks about the injustices of violence, greed, abuse of power and suffering of the poor.
While Jacqueline Penton's series of paintings tells the tale of presenting ourselves to the outside world, all of her paintings relate back to her life.
"All of my paintings focus on how you are perceived in society. There is so much pressure in living in a world where people are caught up in outward appearances and not really seeing you for who you are.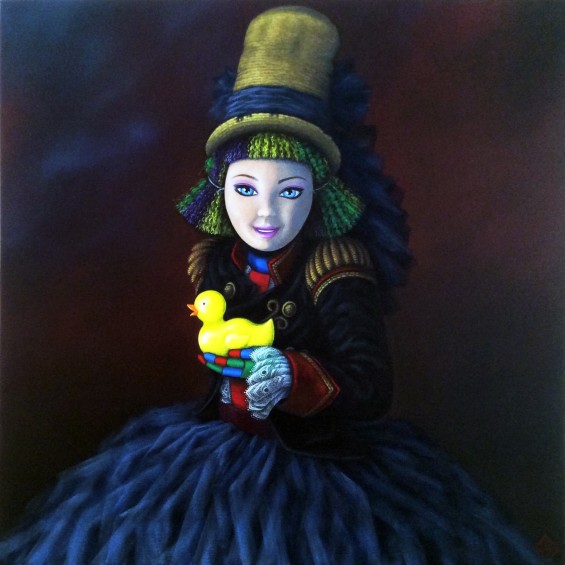 "I guess my paintings such as The Offering and No One Is Perfect say it perfectly. We are hiding behind our masks and in truth we want to break away and reveal that we are beautiful inside and out, Jacqueline said.
Bringing his own unique flair to the exhibition, Craig Soulsby, finalist in the Black Swan Exhibition, will also showcase some of his finest artworks.
A visual artist, Craig specialises in making portraits using an impressionist technique that produces a striking combination of likeness and mood.
Archdiocesan Communications Manager and photographer Jamie O'Brien is no novice to the scene either.
Having displayed his photographic artwork developed during his time interstate and overseas, Mr O'Brien's photographs vary from portraits to landscapes, soaking in the raw emotions of people and places.
Highly commended within the Black Swan, winner of People's Choice 2011, finalist in the Black Swan 2013, and with solo exhibitions with Linton and Kay, Mugurel Barbulescu paintings take on more of a religious context with his portraits and scenes.
The exhibition is open to the general public on Sunday 16 April and Sunday 23 April at St Mary's Cathedral Perth.
Event: 2017 Easter Art Exhibition
When: 8.30am – 7pm on 16 April and 8.30am – 6pm on 23 April 2017
Where: St Mary's Cathedral, Victoria Square Perth
For further information, contact: Margaret Fane 0432 834 743