Joyous parish jubilee brings many to Morley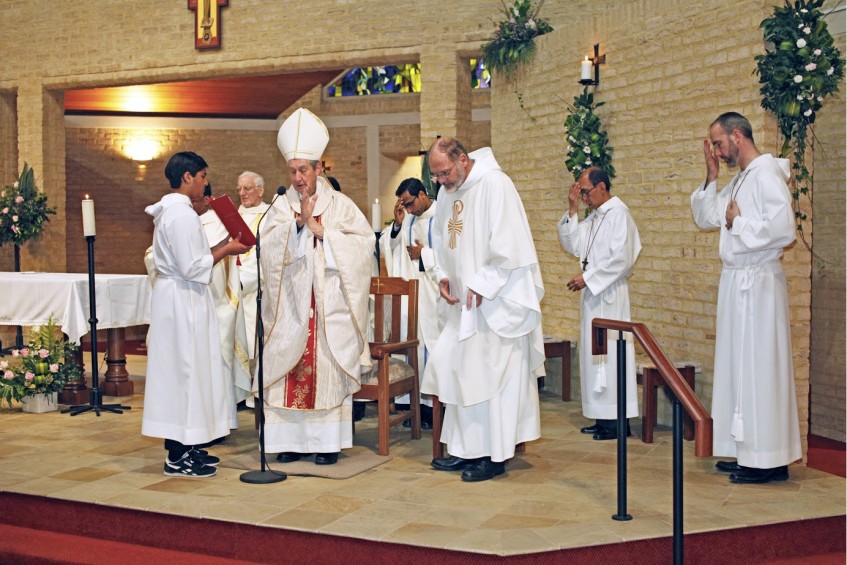 Emeritus Archbishop Hickey offers a final blessing at an evening Mass to celebrate the Silver Jubilee of Infant Jesus Church in Morley. Photo: Supplied.
By Caroline Smith
When Morley Parish's Infant Jesus Church marked its Silver Jubilee in late August, there was so much interest in the celebrations that four Masses were needed.
The anniversary was celebrated over the weekend of 19 and 20 August, with a Mass on Saturday evening, two on Sunday morning and another in the evening, as well as a concert involving students from Infant Jesus School.
Parish Priest Father Greg Burke OCD said each event had brought hundreds of people to share in the parish history, reflecting on the dedication of Infant Jesus Church on 29 August 1992, when the Church opened.
"We had a lot of people celebrating with us; it was very big. There was a fantastic atmosphere at all the Masses," he said.
"Morley is a big and multicultural parish, and there was great joy and celebration for the Jubilee, which was also held during my first weekend as Parish Priest."
Fr Burke added that chief celebrants at the Masses included Archbishop of Perth Timothy Costelloe SDB, Auxiliary Bishop Donald Sproxton and Emeritus Archbishop Barry Hickey, as well as Fr Sunny Peackal OCD. The Carmelite priests who concelebrated were Frs Greg Burke OCD, Tadgh Tierney OCD, John Paillpaddan OCD and John Follent OCD.
"With the energetic leadership of Fr Sunny, the parish council organised the events, and a big group of volunteers were involved in making it a success," he said.
"The contributions of Principal, Mr Paul Hille, and the teachers, parents and children of Infant Jesus School were also integral to the success of the day."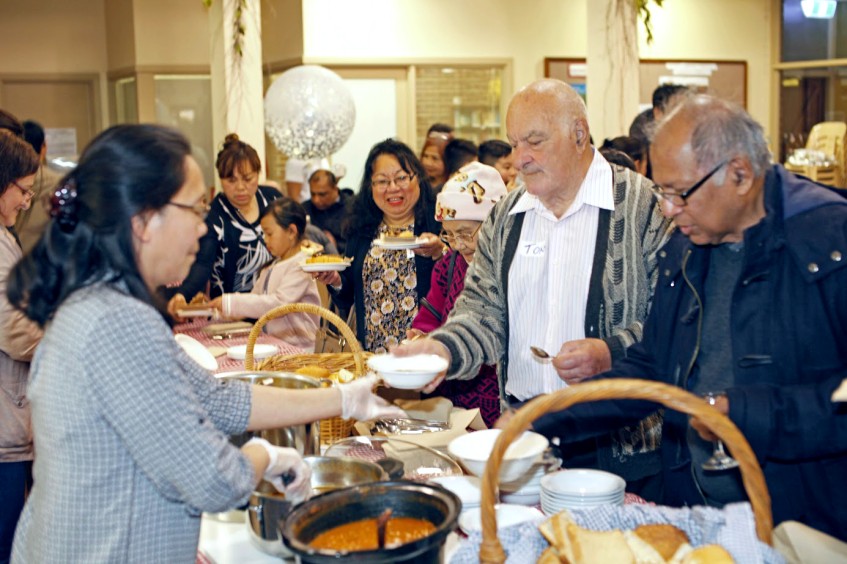 Parishioners at Infant Jesus Church took part in a weekend of Mass celebrations and meals on 19-20 August to mark the church's 25th anniversary. Photo: Supplied.
Fr Burke was involved in the building and dedication of Infant Jesus Church during his first stint as Morley Parish Priest from 1987 to 1993. The Carmelite Priory and Parish Centre were also constructed during that period.
"That was a really busy time for the parish; it was very intense with building," Fr Burke said.
"The parish is much older than the current Church. An early Church/hall/school was set up on Walter Road in 1954, and was dedicated to St Paul by Fr George O'Leary, the first Parish Priest.
"So, the parish is actually 63 years old."