Father Michael Gatt marks 50 years of dedicated service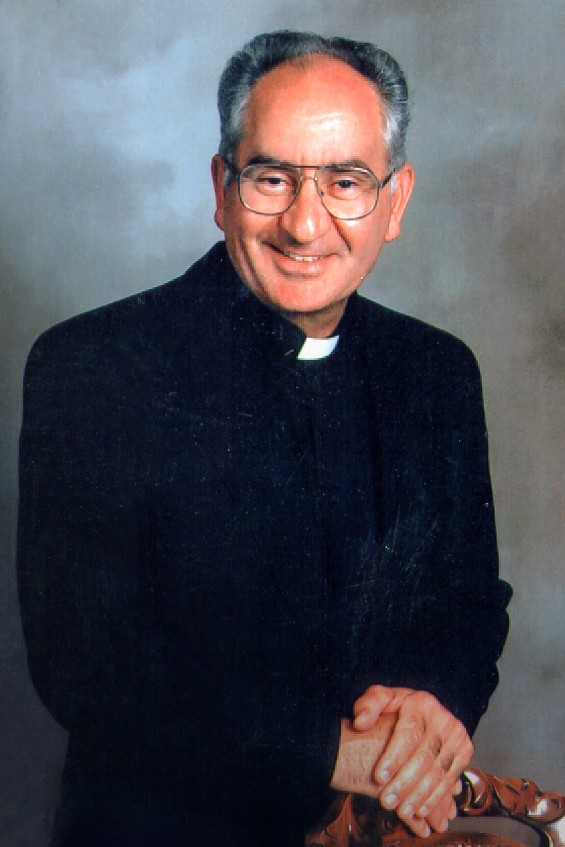 Fr Gatt is most known for his caring personality and award-winning helpline, which he sets up over the December period, providing counselling to people struggling with marriage breakdowns, drugs, mental illness, or isolation. Photo: Supplied.
By Amanda Murthy
Father Michael Gatt may have turned 80 years old this February, but those who have crossed paths with him would describe him as the jolly, energetic and versatile Priest who goes out of the way to spread positivity and hope.
Having accomplished a great deal in his years of priesthood, Fr Gatt now enters yet another chapter in his life as he celebrated his Golden Jubilee anniversary on 30 March.
To commemorate the auspicious event, which fell on Good Friday, many gathered to share a simple symbolic fish meal with him.
Many addressed Fr Gatt's contribution throughout the years, including Archbishop Timothy Costelloe SDB, who acknowledged the generosity of Fr Gatt.
"I hope this day is one of deep joy for you as you reflect on all the Lord has been able to do in and through you for His people and for His Church," Archbishop Costelloe said.
"I am very grateful to you for your commitment, your generosity and your fidelity."
Born in Haz-Zebbug, Malta, a day before Valentine's Day in 1938, Fr Gatt is six of nine children to Philip and Micelina Gatt.
He received his formal education in Philosophy and Theology, with emphasis in Law and Psychology, and served in the Armoury with the Royal Air Force in Malta for three years, before receiving his calling to join the Priesthood.
He was ordained by Archbishop of Malta, Michael Gonzi on 30 March 1968.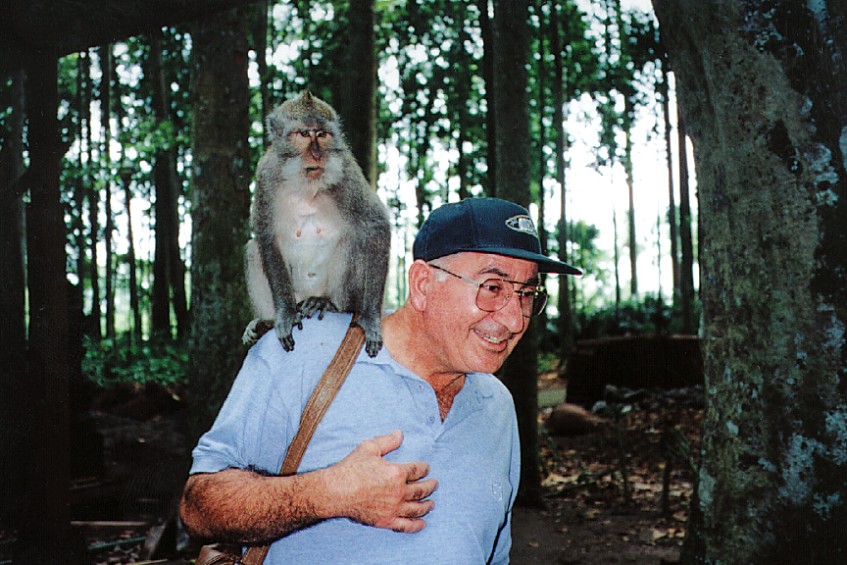 Maltese born, now-retired priest Fr Gatt is seen as a jovial, energetic and versatile person to the Perth community. He is seen with a monkey on his back during one of his visits. Photo: Supplied.
Fr Gatt arrived in Western Australia in 1971 and was given the role of Chaplain at the Maltese Migrant and Hollywood Repatriation Hospital until 1982.
From 1974 until his placement at St Kieran's, where he retired in 2015, Fr Gatt spent time as a Parish Priest in Swanbourne (1974-78), Victoria Park (1979-1982), Moora (1982-1984), Gingin-Chittering (1984-1990), and Manning (1990-2000).
His caring nature and psychological background contributed to his empathy for the lonely and isolated, especially during the Christmas period.
This steered him to set up a Helpline he dubbed "Gattline", which has been operating throughout the month of December for the past 26 years.
The on-going Gattline receives an average of 100 calls every year, and has helped many people struggling with marriage breakdowns, drugs, mental illness, or isolation.
Last year, Fr Gatt made headlines again when he married 20 couples over a 20-day period.
"It was such a privilege to be able to prepare and instruct people of good faith who wanted to be married in the Church, and not in a garden or on the beach instead," Fr Gatt said.
"It was an experience that gave me joy."