NDIS opens up greater opportunities for Identitywa's outreach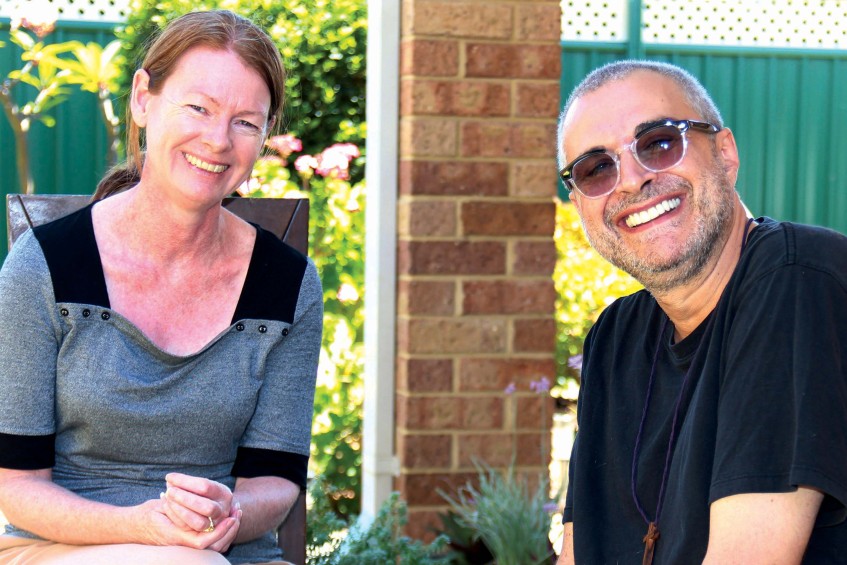 Identitywa Area Manager Tara Ludlow with Brother Alan Archer. Photo: Supplied.
Discussions are underway to consider how Identitywa and the Emmaus Community can partner with residential aged care providers in order to contribute to the quality of life of the people living in their homes.
The Emmaus Community is a Eucharistic-based community providing long-term independent living and support for people who live with mental illness.
Brother Alan Archer of the Emmaus Community recently met with Identitywa Chief Executive Marina Re and Area Manager Tara Ludlow.
"I had been looking for an agency to collaborate with for some time," Brother Al said.
"It really has been an eye opener to find another agency which also works from the heart."
The Emmaus Community was specifically looking for someone to work alongside them, helping them to navigate the emerging National Disability Insurance Scheme (NDIS) journey for the people it supports.
Ludlow said Brother Al and Identitywa's Marina Re initially met to discuss what was required from the partnership.
"One of the key areas was demystifying the NDIS and assisting those living at the Emmaus Community to be 'NDIS-ready'," Ludlow said.
"Our staff will soon be delivering tailored 'NDIS readiness' information sessions to assist the Emmaus Community to understand their eligibility requirements and the types of support they can access.
"We have also provided guidance for some individuals who have come to Emmaus with NDIS funding in place."
She said it was a unique and life affirming project for her.
"The Emmaus Community is incredibly independent and the staff and volunteers are such compassionate people.
"Brother Al is one of the most generous and empathetic people I have worked with and I look forward to continuing this journey with them," she added.
Brother Al is also pleased with the partnership.
"Moving forward I feel confident that Emmaus and Identitywa will make a meaningful difference to the people that we both support," he said.