Discerning the Way: NeoCatechumenal vocational pilgrimage sees public witness of faith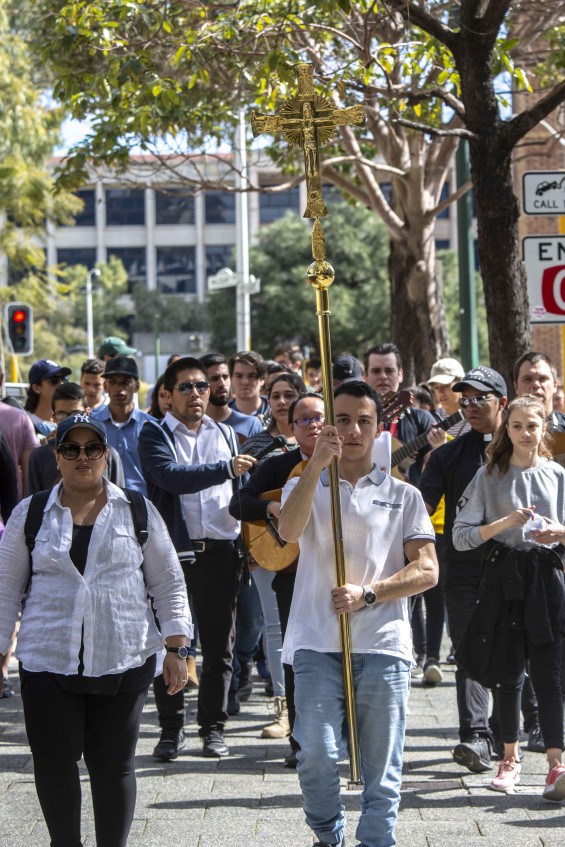 A recent vocational pilgrimage gave young Catholics in Perth the chance to witness for their faith. Photo: Josh Low.
By Josh Low
Inspiring young people to be witnesses in our world today and helping them to discern God's call for them was the focus of a vocational pilgrimage run by the Neocatechumenal Way last weekend.
Some 50 young people came together for the pilgrimage, which began with the celebration of the Eucharist on Saturday evening and a sleepover at Majella Catholic Primary School.
The following Sunday morning saw the group come together for Morning Prayer in Kings Park before departing on a 5km walk to St Mary's Cathedral, where they were greeted by the Cathedral Dean Fr Sean Fernandez.
After time spent in prayer in the Cathedral to ask for a specific grace they walked back to King's Park, before heading to Redemptorist Mater Seminary in Morley for reflection on the Scriptures, adoration of the Blessed Sacrament and a vocational call.
The vocational pilgrimage aligns with the Year of Youth here in Australia, as well as the upcoming General Synod of Bishops on 'Young People, the Faith and Vocational Discernment' in Rome.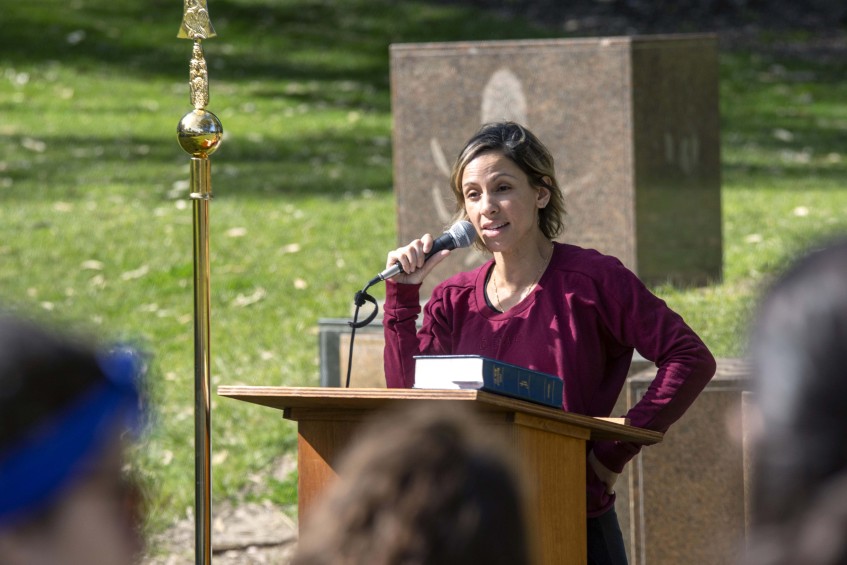 Catechist Lisa Piccolo explained that the idea behind the vocational pilgrimage was to help young people with their discernment. Photo: Josh Low.
Catechist Lisa Piccolo said the vocational pilgrimage was designed to help young people in discerning their vocation.
"The initiator of the Way, Kiko Argüello, is running vocational meetings around the world and has nominated different catechists to organise these events in each city where the Neocatechumenal Way is situated," Ms Piccolo said.
"We are doing this pilgrimage to help the young people to discern what their mission is and what God is calling them to, both in the near future and in their future lives," she said.
"Basically, it's to look out for and support young men who are looking to be priests, young women who are looking to be nuns, those who feel called to go on mission, and those who are discerning whether marriage is the path to which God is calling them.
"It could also be focused on an aspect of service and a mission that He might give them within His Church."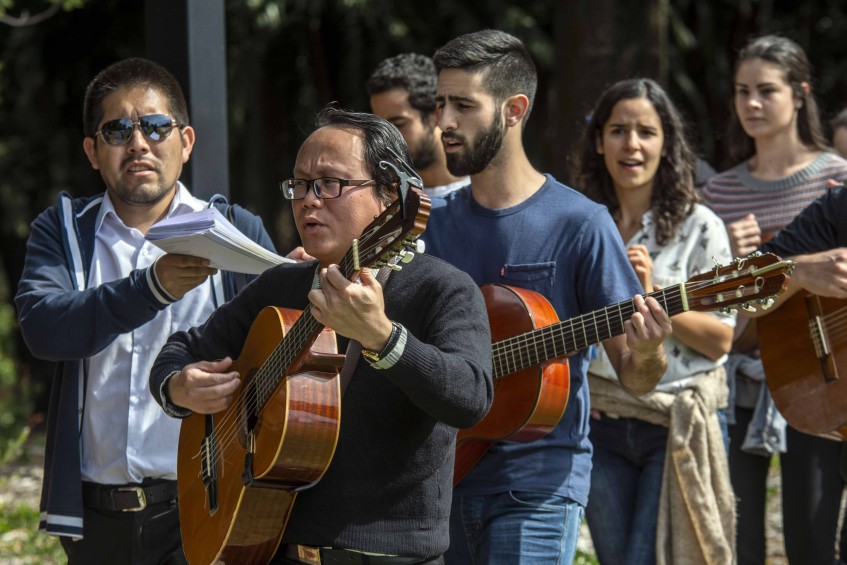 Sunday morning, 19 August, saw the group go on a 5km walk from Kings Park to St Mary's Cathedral and back. Photo: Josh Low.
Ms Piccolo said the event aimed to encourage young people to deepen their relationship with Jesus – developing a type of interior life that allowed them to discover Christ and understand what God was saying to – and would like of – them in their lives.
"My hope is that the young people that came here will be able at least to trust in God and see that He wants the best for them and wants them to hope in and experience and the fulfilment of their dreams as well," she said.
The journey of discerning God's plan resonated with participant Luke Wyatt, who said he experienced some profound moments over the weekend.
"[This pilgrimage] has really helped us both to discover and deepen our faith and to look to the future with trust for what God has in store for us," Mr Wyatt said.
"We're also walking out in public – not hiding our faith but showing it (and) being a visible witness," he said.
"It has been a good test of faith, and great to interact with and get to know everyone here better, walking together in our understanding of the faith."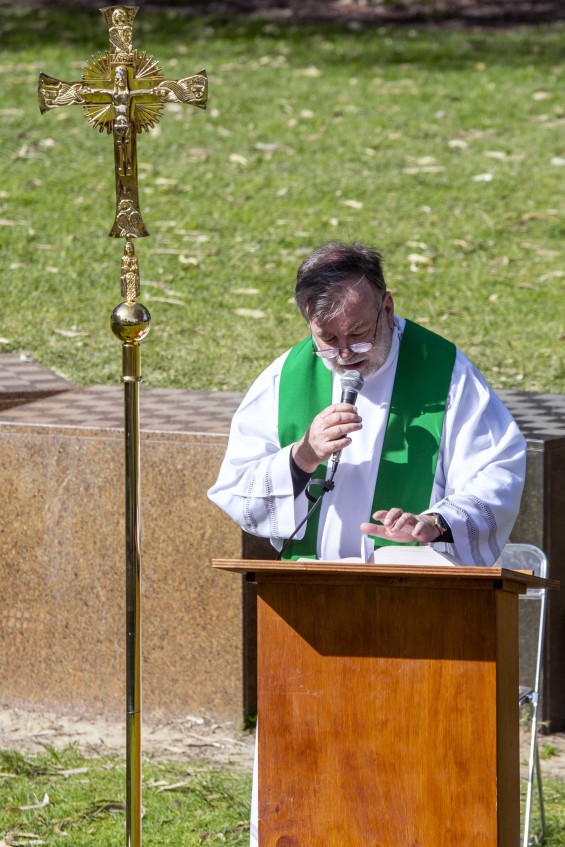 Fr Michael Moore during morning prayer at Kings Park. Photo: Josh Low.
Fellow participant Esther Casley said that the idea of the vocational pilgrimage being a test of faith is something that stood out for her.
"It's hard to live as a Catholic these days, as you may be embarrassed or not want to tell people that you're a Catholic, or at least that you practise the faith.
"I think it's seen as an outdated concept and with times and society changing, people tend not to want to admit they belong to what society sees as a 'backward religion'," she said.
"This experience helps to make you comfortable in your faith, especially in such a secular country; not to force it on people but to feel comfortable in yourself as a Catholic."