Portuguese community commemorates Feast of Our Lady of the Mount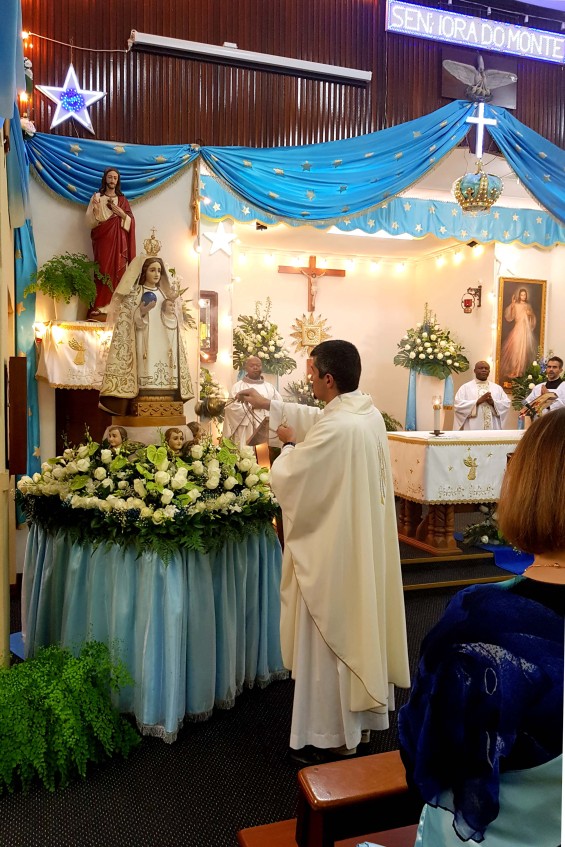 Fr Oscar Andrade blessed the statue of Our Lady of Mount during Mass. Photo: Mat de Sousa.
Hundreds of parishioners from Holy Cross, Hamilton Hill Parish, celebrated the Feast of Our Lady of the Mount on 12 August, a significant Portuguese celebration.
With the church adorned with beautiful bouquets of flowers, Portuguese tradition was brought to life as the choir sang traditional hymns of dedication to Our Lady.
The feast was particularly special as Fr Oscar Andrade of the Diocese of Funchal in Madeira, Portugal, had flown to Perth to concelebrate the Mass with Parish Priest Fr Nicholas Nweke.
During his homily, Fr Andrade said we needed to rely on Christ for help during difficult times, rather than putting our trust in worldly things.
Fr Andrade said we look at our statues of Mary as we would look at a photograph of a loved one.
"Our Lady's image reminds us of how she lived her life of faith, so we can try and follow her example," he said.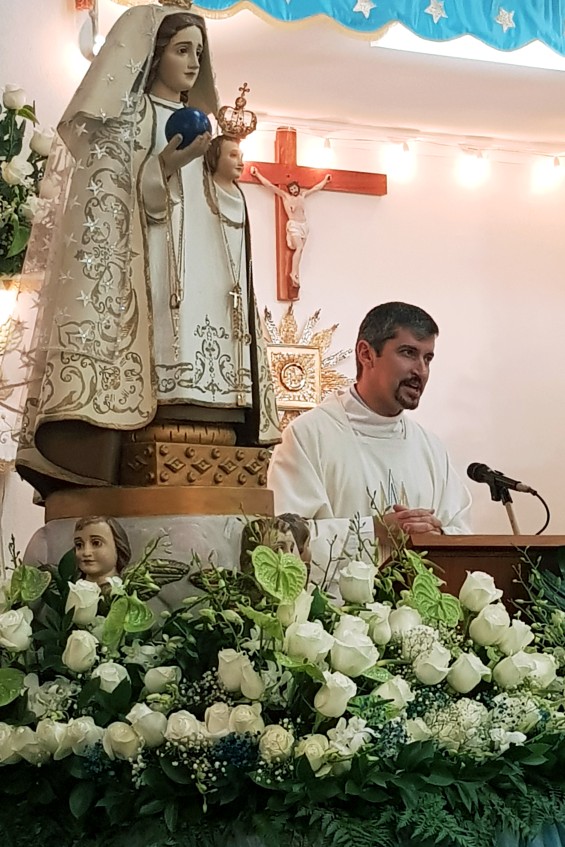 Fr Oscar Andrade during the homily. Photo: Mat de Sousa.
Following Mass, the congregation processed with a statue of Our Lady through the streets of Hamilton Hill while praying the Rosary.
The celebration concluded with Benediction of the Blessed Sacrament, followed by lunch at the WA Portuguese Club in Fremantle.
The Feast of Our Lady of the Mount is one of the most prominent religious celebrations of the year for the Portuguese Archipelago of Madeira.
The feast began when an apparition of the Virgin Mary was said to have appeared on a rock face near Our Lady of the Mount Church.
In the present day, a small shrine stands in the Largo da Fonte where the apparition is said to have occurred.
Our Lady of the Mount has been the Patron Saint of Madeira since 1803.