YCS Perth warm the hearts of the homeless this winter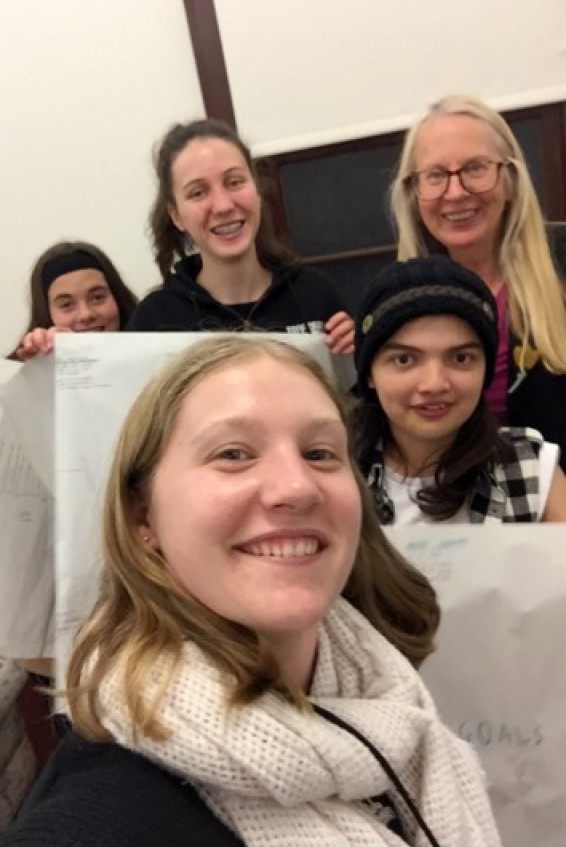 The Perth diocesan team at their annual planning meeting: Hayley, Tyana, Gabby, Marya and Emily. Photo: Emily Hardbottle.
By Amanda Murthy
The young people of the Perth Young Christian Student (YCS) group have put their efforts where their values are this winter, tackling homelessness on Perth's cold and wet streets.
YCS Perth coordinator Emily Hardbottle said the Ursula Frayne Catholic College group have organised several activities, including cooking food for the homeless.
On a diocesan level, a "Review of Life" night was organised last month to discuss homelessness.
The students gathered household items made into hampers, which were distributed through charity groups such as the St Vincent De Paul Society and Shopfront.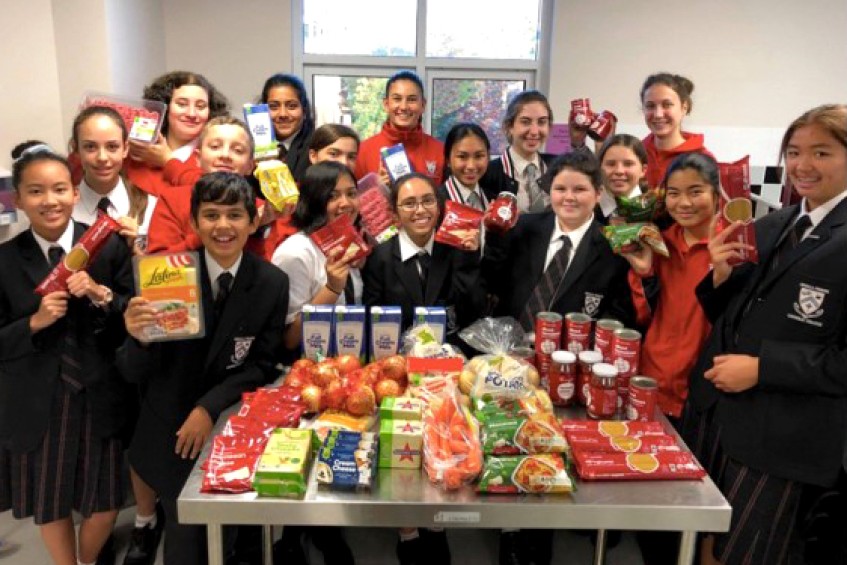 The Ursula Frayne group pictured with the ingredients when they cooked and delivered food for the homeless during the winter period. Photo: Emily Hardbottle.
The Ursula Frayne group have also explored the issue of mental health, organising a positive wellbeing day, with students encouraged to write affirmative letters that were handed out anonymously to other students. They also held a bake sale for the cause.
YCS is an international movement run for and by secondary school students, with a mission to form and empower active Christian leaders to take faith-based action on social inequalities in the community.
For the past 50 years, YCS has formed groups across Australia, based in schools and parishes.
The established groups in Australia currently include groups in Townsville, Parramatta, Melbourne, Port Pirie, Adelaide and Perth.
These groups meet regularly to reflect on their everyday experiences and look at how their faith calls them to act to change the world using a method called the Review of Life (See, Judge, Act).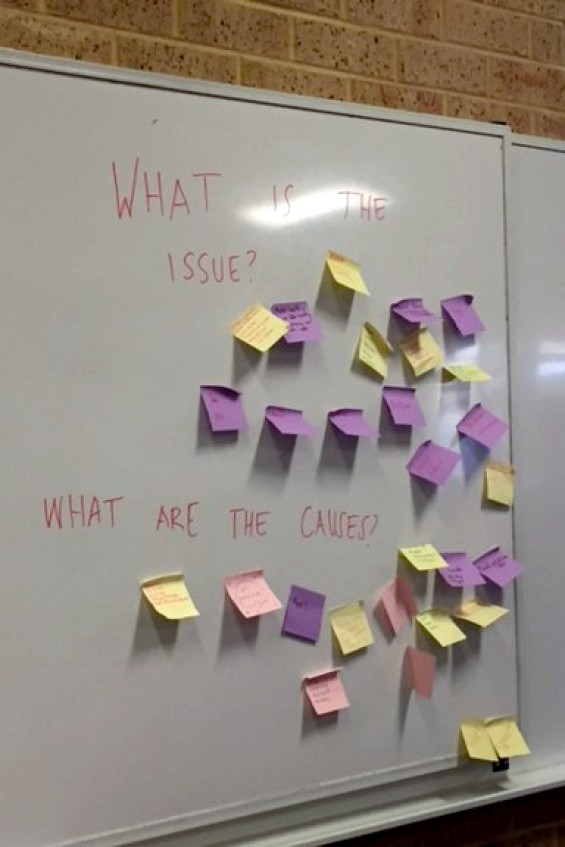 A Review of Life in action, with students contributing their ideas about mental health. Photo: Emily Hardbottle.
Emily said her involvement with YCS as a worker for the past few months has been a fruitful experience, which has enabled her to contribute her time and effort on important issues she is passionate about, through a Catholic perspective.
"I love being part of YCS as it means that I can do something positive about the issues that affect me in life, or things that I want to change, such as poverty," she said.
"I also love that our actions are based on our beliefs, with groups looking at issues through a Catholic perspective. YCS is also awesome because it is student led, with opportunities for students to be on national committees making the important decisions."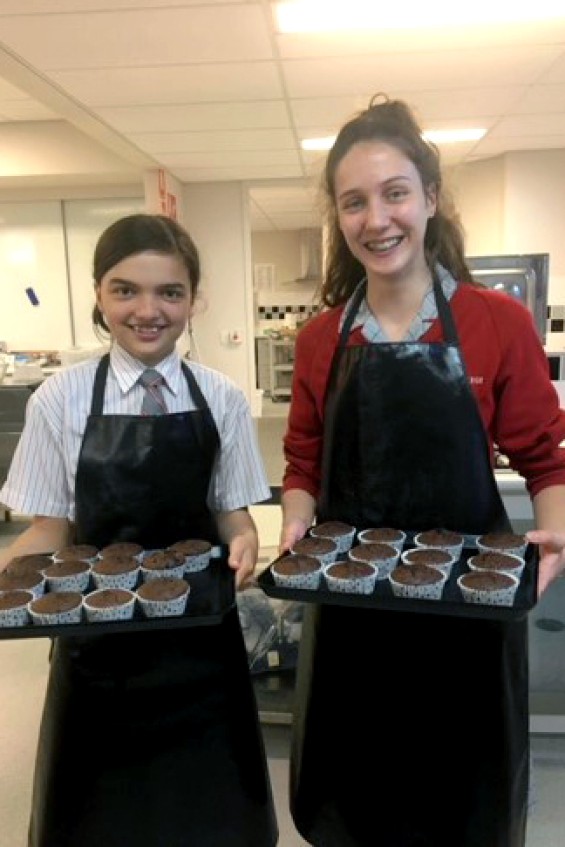 Two YCS students from the Ursula Frayne group presenting their cupcakes for a positive wellbeing day they organised at their school. Photo: Emily Hardbottle.
When asked about her hopes for YCS in the near future, Emily said she would love to witness the formation of more local groups in parishes, schools and wider communities.
"Being a part of this movement is a great way to strengthen your leadership skills, get together with friends you meet through YCS to discuss important issues, and make a difference.
"We are also looking forward to more Perth events, such as our camp in January 2019, and lending our voice for the Plenary Council throughout the next year."
Perth YCS member Gabby Fitzpatrick added that the movement is a place where young people can have a voice in social justice issues that affect the world, while being surrounded by many like-minded people.
For more information email perth@aycs.org.au or go to their Facebook page Perth Young Christian Students.