"Our feet know the way and our hearts carry the light."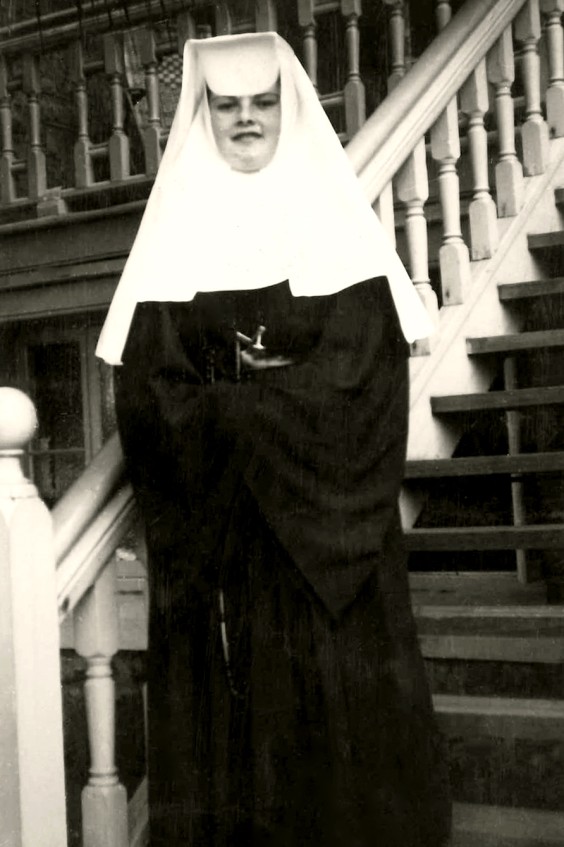 Sr Kathleen in her early years with the Presentation Sisters at Iona. Photo: Supplied.
By Joshua Low
Sr Kathleen Laffan PBVM came to Perth at about 17 years of age after her school principal, a Presentation Sister, set the challenge of helping the congregation here following a tragedy which saw the death of three Sisters in a boating accident.
She recently stepped down after six years as Congregation Leader and a total of 55 years of service to the Sisters and spoke to The eRecord about her experiences over the years.
Sr Kathleen explained that she had boarded with the Presentation Sisters in Thurles, Ireland for five years until 1959.
"Because of the accident involving the three Sisters, three of us came out from Ireland to support the congregation in Western Australia at the end of 1959, and that's how I came to be a Presentation Sister here at Iona.
"What led me to join the Presentation Sisters in fact, was the example of the Sisters while I was still in school.
"I was inspired by the way in which the Sisters in the school worked with young people and cared for each other.
"That was what struck me; the way they cared for us and each other. It was a simple lifestyle but they were a group of women filled with joy in their service and sense of care," Sr Kathleen said.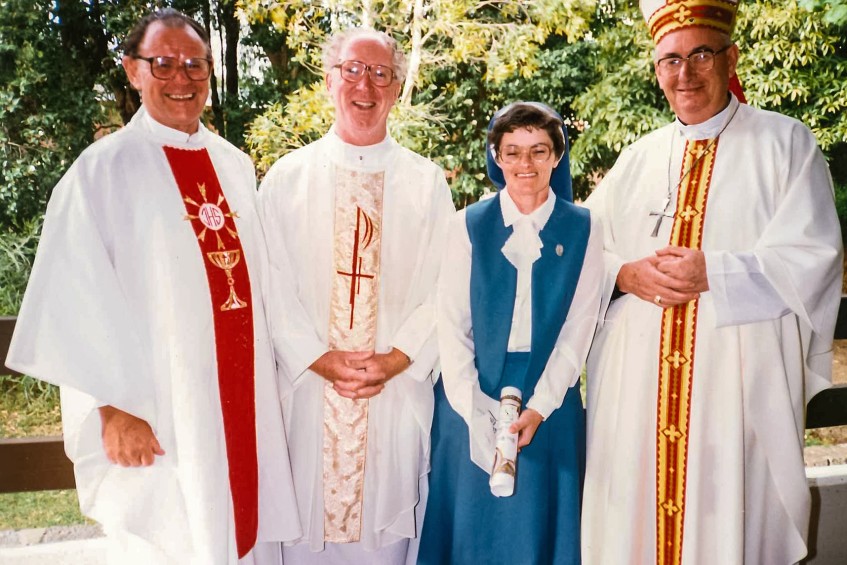 \
Sr Kathleen at her Silver Jubilee celebration with Fathers Owen Ryan CSsR, Henry Byrne and Bishop Bob Healy. Photo: Supplied.
Her time with the Presentation Sisters has seen her work in schools and parishes, pastoral care and with people in any kind of need or less fortunate.
Sr Kathleen said that while ministry of the Presentation Sisters was mainly with schools and an involvement in education, their work evolved mainly to areas of justice.
"In recent years we've moved out of the ministry of education and towards the area of justice and social outreach to the poor, the uneducated, to women and children and working in parishes and after school ministry, as well as with people with mental illnesses," she said.
"Walking with people especially in difficult times, whether in grief or any kind of need has been the focus of our work.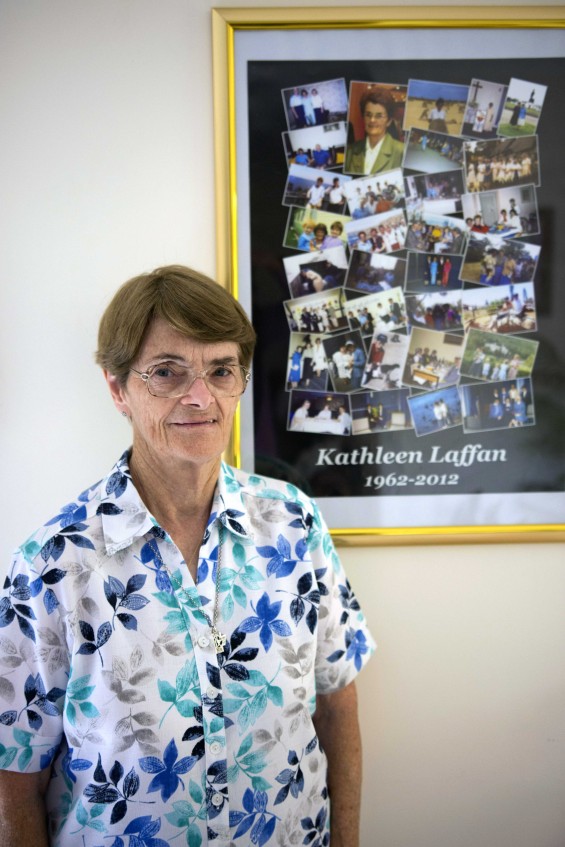 Sr Kathleen now, standing in front of a collation of photos which was given to her after she completed 50 years of service with the Presentation Sisters in 2012. Photo: Joshua Low.
She added that the daring to dream of a better world for the poor, the sick and uneducated and doing what they can to make this happen is something very dear to her, together with a sense of care for the environment.
"The work of the Sisters is characterised by the willingness to continue to do what we can to try and make our world a more just world, as well as to try and make people more aware of the need to care for our world.
"We try to confront injustices and work toward a peaceful world, as we revere and celebrate all of creation as a gift to be cared for," she said.
"The resilience and the faith of the Sisters at a time when we are diminishing in numbers, together with our ability to be involved in 'new' ministries has been something that has been inspiring.
"Our feet know the way and our hearts carry the light."
She said that while religious life is now in diminishment locally, especially for her group of Presentation Sisters, she still hopes to be of service wherever there is a need.
"We're diminishing as a group, and ageing as a group so a lot of time is involved in care of t he Sisters as their health diminishes.
"However, the hope is to continue to be available wherever we are needed, whether it be with families or the elderly, the sick or caring for those in need.
"I'm not sure what the future holds for me but with the guidance of the Spirit hopefully I will be able to be of service to those in need," she concluded.