Prize-winning artworks foster the theme of 'a new heaven and a new earth'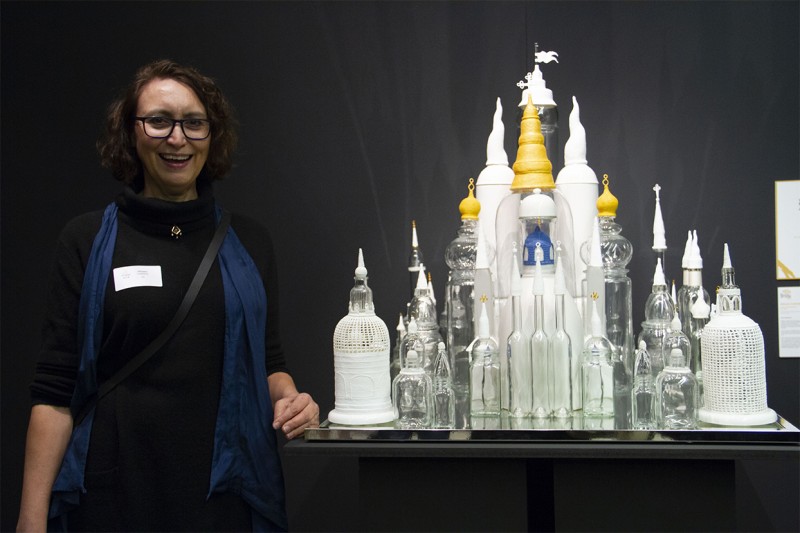 WA artist Mikaela Castledine poses beside her sculpture. Photo: Theresia Titus.
By Theresia Titus
Western Australia based artist Mikaela Castledine has been announced as the winner of the 2018 Mandorla Art Award for her masterpiece entitled God is in the House.
Ms Castledine and fellow award winners were announced at a ceremony on 1 June at Turner Galleries, which also marked the launch of the Mandorla Art exhibition – which runs from 2 to 30 June.
For her architectural piece, Ms Castledine said she combined two ideas of using "the sacred shapes" from "everyday objects" and decorated them with fine hand-stitching, like a trousseau, to create a domestic event.
"If our new earth is scientific earth, a place of proof and fact, a new heaven should not float above us but exist much closer to home," she wrote in her artwork statement.
Mandorla Art Award Committee Chairperson Dr Angela McCarthy told The eRecord that the winning artwork was judged based on its connection to the 2018 theme, taken from the Book of Revelation, chapter 21, verse one to two.
"What is chosen has to be high-quality contemporary art, and the scriptural theme must be addressed," Dr McCarthy said.
"The winner would reflect the theme strongly."
Dr McCarthy also said the 2018 Mandorla Art committee chose the theme through a day of discernment when each committee member contributed a prospective theme.
"This theme is very relevant today, how do you see the new heaven and earth, it's about hope," she said.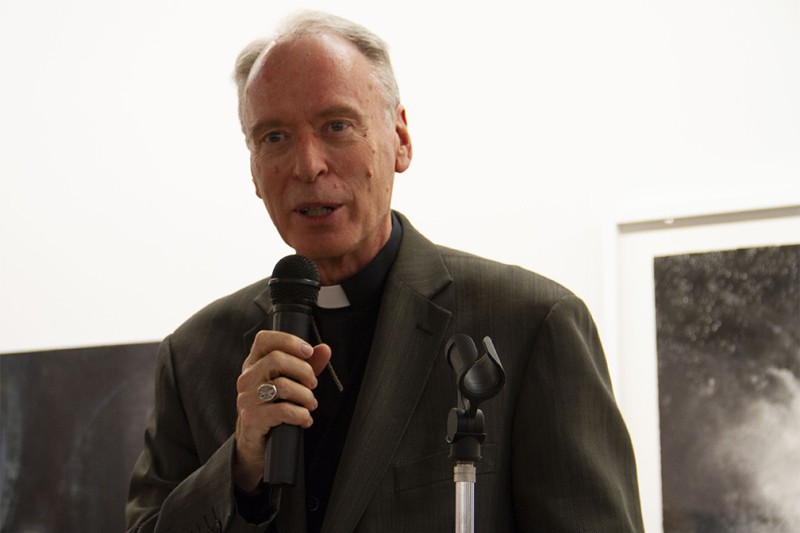 Bishop Sproxton presents one of the highly commenced prizes. Photo: Theresia Titus.
Auxiliary Bishop Don Sproxton, who attended the event and represented the Archdiocese of Perth, said he thought the choice of the theme was excellent.
"The theme is promotional, particularly at a time when we are living with so much hopelessness," Bishop Sproxton said.
"The idea of a new creation resembles baptism in the spirit of God, teaching people about hope," he continued.
Bishop Sproxton presented one of the highly-commended prizes, sponsored by the Archdiocese of Perth, to Simon and Naomi McGrath for their collaborative piece titled The First Earth – Sickness and Death.
The other prestigious prize, sponsored by the Uniting Church in the City, was given to Brian Robinson for his work titled Moving with the Rhythm of the Stars.
The newly added award, Patricia Toohey Painting Prize was granted to the artwork titled And I Saw (after John Martin) by Julie Davidson.
During the event, audiences were able to vote for their favourite artwork to select the People's Choice Award, which will be announced at the New Norcia Museum and Art Gallery on 7 July.
Four winning artworks were chosen among the 40 finalists which were selected from 186 entries submitted by Australian artists nationwide.
Half of the 40 finalists were artists based in WA.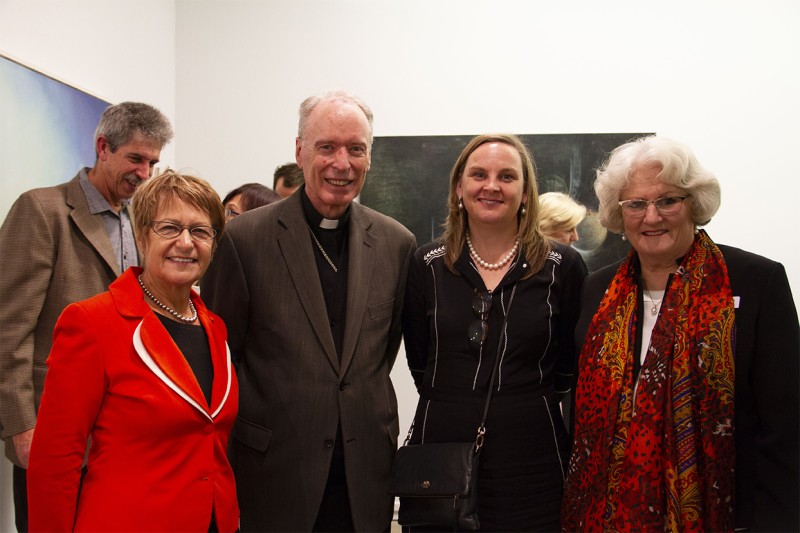 From left: Chairman of the Board of Trustees of St John of God Health Care Ms Eva Sakira, Bishop Don Sproxton, Member of the Board of Trustees of St John of God Health Care Ms Danielle Cronin, and Dr Angela McCarthy. Photo: Theresia Titus
The initial 186 entries went through selection panel who selected the artworks based on the artist's statements, biographies and images of their artwork.
Kristy Gough, 2018 Mandorla Art Award Curator, said judging involved a two-stage process, with two different sets of judges consisting of two art professionals and a theologian.
"We asked artists to submit a minimum of two and maximum of four images of their artworks, and then we looked at how they responded to the theme and how well they execute their work artistically," Ms Gough explained.
Beginning in 1985, Dr McCarthy said that the Mandorla Art awards holds importance as it has become a forum for religious artists to showcase their artworks to the public.
"It's very hard for an artist to exhibit work that is religious in galleries, most galleries will not accept them," she said.
"We now need to foster artists in a very special way."
Dr McCarthy said the artworks had become "a form of evangelisation in a very unusual way".
"We need their eyes to help us to see the Gospel," she said.
The artworks of the 40 finalists will appear on exhibition throughout the month of June at Turner Galleries, and a selection of works will tour to New Norcia Museum and Art Gallery, St John of God Healthcare campuses and St Mary's Cathedral.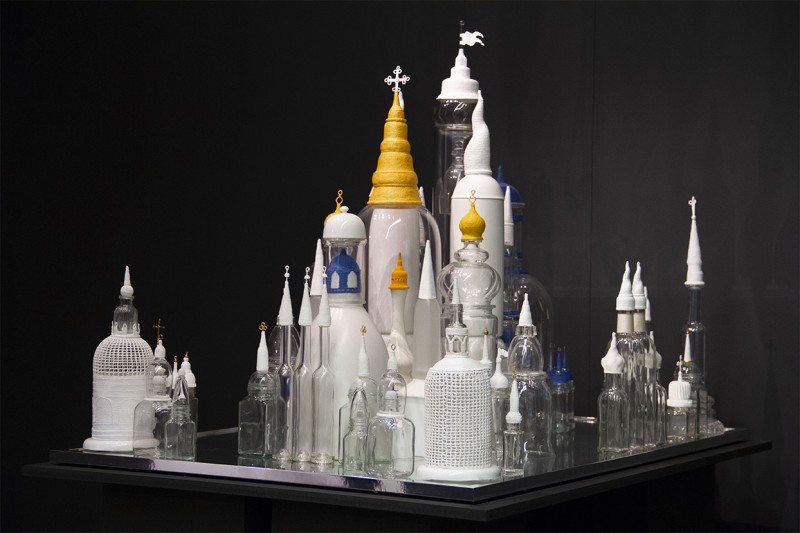 The winning artwork of 2018 Mandorla Art Award by West Australian artist Mikaela Castledine. Photo: Theresia Titus.