Ethics expert wants people to 'think deeply and critically' on euthanasia debate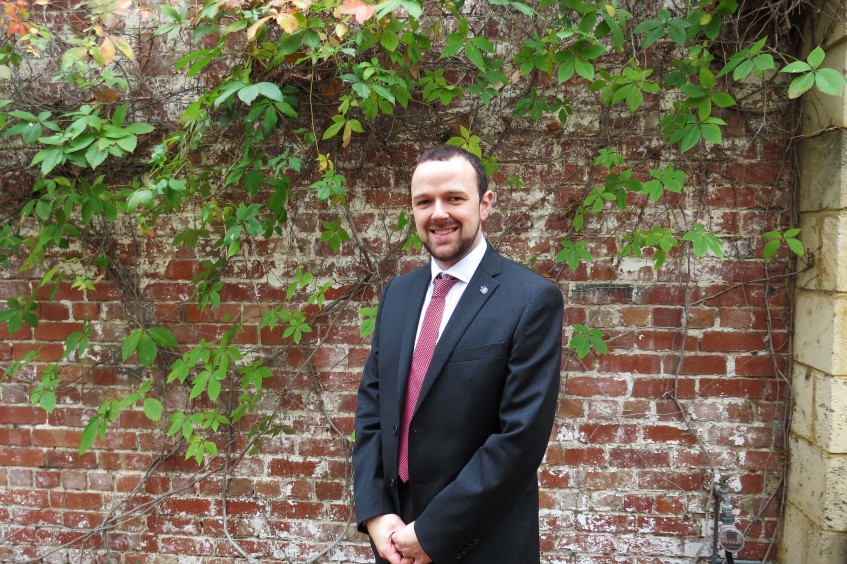 Dr Dan Fleming holds a PhD in moral philosophy and theology, and is the author of more than 30 publications. Photo: Matthew Lau.
By Matthew Lau
An ethics professional has invited West Australians to open their minds to the bigger issues at play in regards to the end of life legislation, regardless of whether they sit in the progressive or conservative camp.
Dr Dan Fleming gave four presentations in Perth across 28 and 29 May at the University of Notre Dame Fremantle Campus and St John of God Subiaco Hospital respectively.
The topic comes off the back of Victoria becoming the first Australian state to pass the voluntary assisted dying bill, last November.
Dr Fleming is the Group Manager of Ethics and Formation for St Vincent's Health Australia, which has hospital and aged care facilities in VIC, NSW and QLD, and is the nation's largest not-for-profit health and aged care provider.
"WA is going through a discussion in the political square about what constitutes best practice in end of life care. In ethics what we'd say is that WA is seeking an answer to this question: 'what does excellent care look like for someone who is nearing the end of life?'. That's a much bigger question than thinking about assisted suicide in isolation, but it includes dealing with that questions to," he said.
"In each of these presentations [in Perth], I am working with the groups to try and think through this question and those that follow it, to try to consider what the challenging issues are that we should consider in the context of end of life legislation."
Dr Fleming said he hopes his presentations will help people move past the slogans attached to the topic and think "more deeply and critically" about the repercussions.
"The manner in which I deliver things is not to coerce people into a particular point of view – I have a point of view on this issue and that comes out in my presentations – but my presentations are about inviting critical questions, which have often been absent from the debate," he explained.
"If someone disagrees with where I stand that's fine, but I'd hope they'd do so after thinking through things, not as an automatic response."
Dr Fleming said he wants people to gain courage and the confidence to be able to articulate their own view with a greater level of depth than when they walked in to one of his talks.
"This is a terrifying and fascinating debate; it's a terrifying debate because it deals with something that is so difficult for us to think about, but at the same time is absolutely central to everyone. It's a fascinating debate because it doesn't divide along the normal lines that we expect debates in 21st century Australia to divide along.
"Typically, we like to wrap up a whole bunch of issues into either a progressive or conservative issue, which makes it easy for us to decide where we should stand. Anyone who looks closely at this debate will realise that it doesn't function like that – this is neither a progressive nor a conservative 'issue' – there are as many 'progressive' questions to be asked of legislation for 'assisted dying' as there are 'conservative' ones.
"Equally, both conservatives and progressives should be equally concerned with improving end of life care, regardless of where they stand on the tricky end of the debate," he concluded.