Legion of Mary followers inspired by uplifting Don Bosco life lessons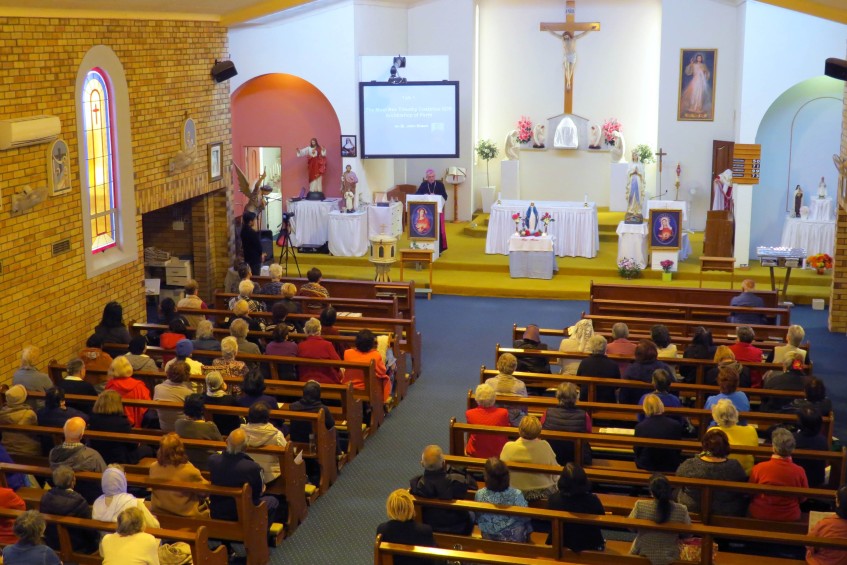 The talk was one of the features of this year's Legion of Mary retreat. Photo: Matthew Lau
By Matthew Lau
"It is not enough that the young are loved; it is necessary that they themselves feel that they are loved" – Don Bosco, Letter of Rome of 1884.
Legion of Mary followers from across Perth were treated to a special insight into the life and teachings of Saint John Bosco by Archbishop Timothy Costelloe SDB.
As a Salesian son of Don Bosco, this particular topic was one near and dear to the heart of the Perth Archbishop.
The talk was the highlight of the Legion of Mary WA one-day annual retreat held at St Bernadette Catholic Church, Glendalough Parish on 26 May.
Archbishop Costelloe was the keynote speaker at the event, followed by Mass celebrated with Glendalough Parish Priest Fr Doug Harris.
His address on the work of Don Bosco fell in-line with the 2018 Australian Bishops' Year of Youth theme.
He began by describing how a young John Bosco grew up in Italy without a father figure during a time when priests were often aloof, especially with children, which spurred him on to become a priest who deliberately reached out to the youth.
"We need great people like St Dominic Savio, who is a wonderful example to the young, to remind us that holiness is possible," he said.
"One of the things that changed the life of Dominic Savio was a little talk Don Bosco gave to his boys. He once said to them: 'God wants everyone to be a saint'.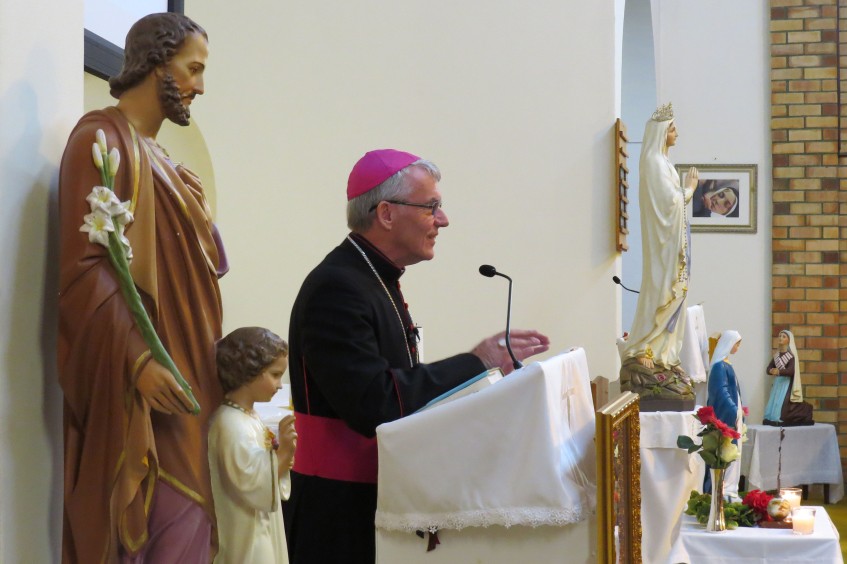 Archbishop Timothy Costelloe gave an address titled "The Year of Youth and Don Bosco" at Glendalough Parish on 26 May. Photo: Matthew Lau.
"Don Bosco wanted young people to be young people, and for us to give them the freedom to be young people and enjoy the gift of the life that God had given them."
Archbishop Costelloe told stories of Don Bosco's past, including the way he made each of his boys feel so special that they all believed they were his favourite.
"Salesians used to think that was Don Bosco's educational method – that was what Don Bosco left to us so that we would know how to educate boys properly. Over the past few decades, we've come to understand that it's more than that, it's actually Don Bosco's spirituality," Archbishop Costelloe described.
"It's not enough that we love people – we have to do that, it's Jesus' commandment – but notice what Jesus' commandment actually says: 'Love one another as I have loved you'.
"This I think is the great gift of Don Bosco, it's the precious gift for the whole Church during this Year of Youth. I think it's a precious gift for the whole Church at any time."
The Mass was followed by a presentation by Anna Krohn on "The feminine genius of Venerable Edel Quinn".
Rosemary Bennett, President of The Legion of Mary – Comitium of Perth, said Don Bosco's message of ensuring "that the youth know that they are loved" has strongly resonated with her since Saturday's event.
"We could have listened to the Archbishop for another few hours. It was just a joy to listen to him speak," she said.
"Overall we were very happy with the day, and overjoyed that he could be with us for the occasion."