Catenians gather in unified commemoration for dearly departed comrades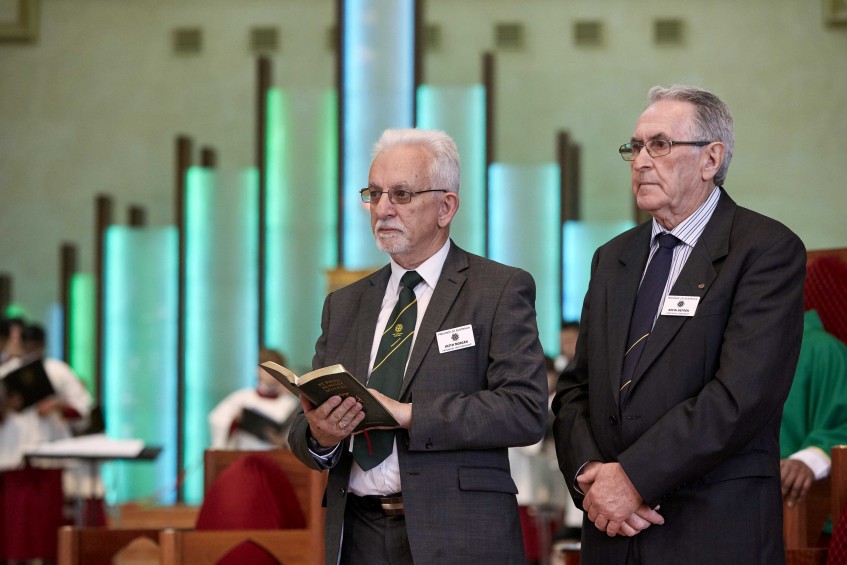 Catenians WA Provincial President Kevin Hefron (right) presented the first reading at the 11am Mass, pictured with Vice President Keith Morgan. Photo: Ron Tan.
By Matthew Lau
The Catenian Association congregated at St Mary's Cathedral last Sunday in memory of deceased Catenian brothers, including 11 WA members who died over the past 12 months.
A commemorative Mass is held annually at the Cathedral to remember departed Catenian members since the Association was first established in Western Australia on 8 February 1977.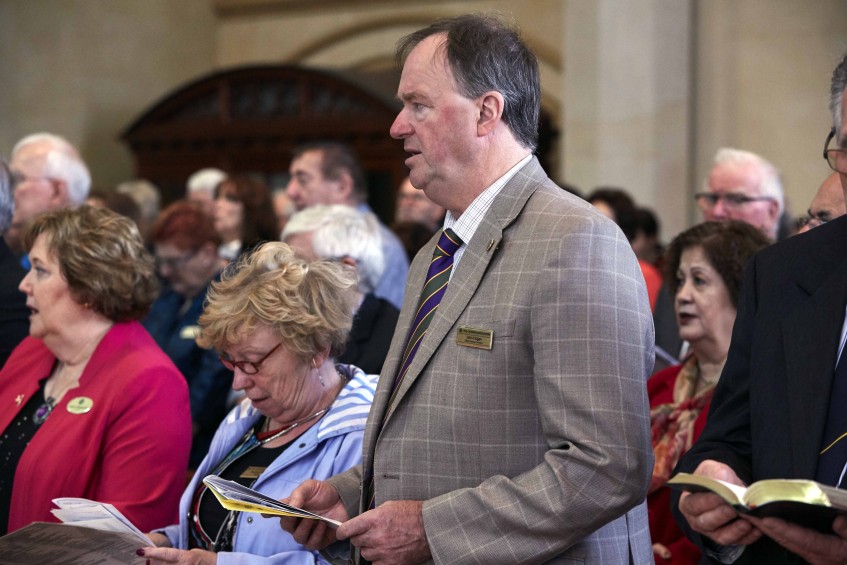 Catenian Association Great Britain National President John Hogan was a special invitee on Sunday 14 October. Photo: Ron Tan.
More than 130 Catenian brothers, wives and guests attended the 11am Mass, including Australian National President Ralph Fitzpatrick with wife Liana, and the British National President John Hogan and his wife Pauline.
The WA Province's 13 circles comprise some 400 active laymen.
Cathedral Dean Fr Sean Fernandez, who celebrated the Mass on 14 October, said he was glad to welcome the Catenians as they came together to pray for their deceased brothers.
"The support they offer each other in living their faith within the Church is so very important," he added.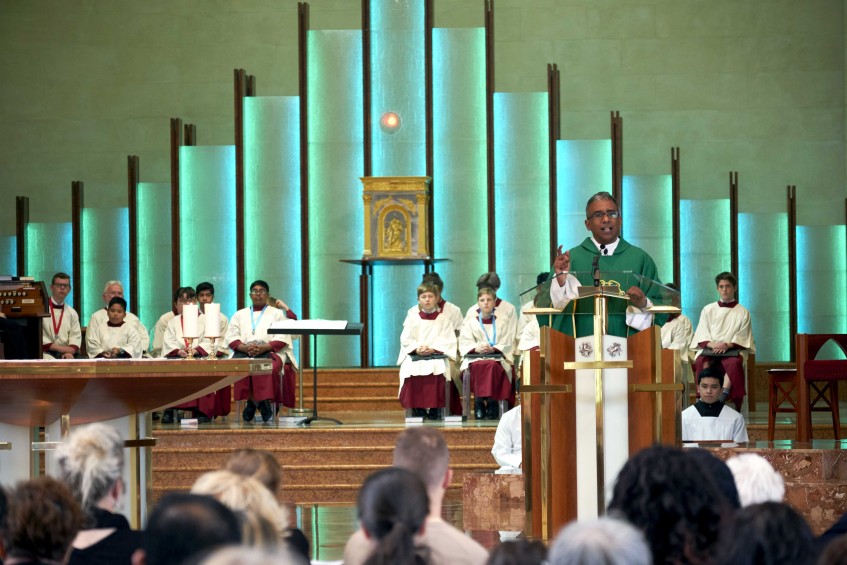 Province 20 President Kevin Hefron said the Cathedral Choir impressed the visiting Catenians from Britain and the eastern states. Photo: Ron Tan.
Provincial President Kevin Hefron, who is affiliated to the Fremantle Circle, described the occasion as "one of the best Masses that we've had for some time".
Mr Hefron said the annual commemorative service is an important component of the Association's ethos, remembering its late brothers and providing life-long support to the departed ones' families.
"This support is offered, not only at the annual Mass, but is ongoing," he stated.
"We embrace widows and extended families of deceased brothers in social activities and at any time when support is needed."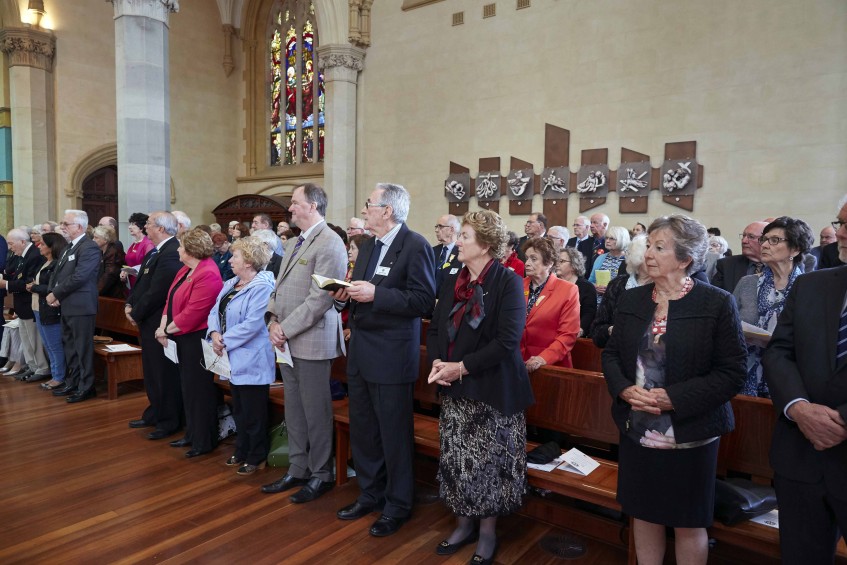 The annual Catenians Mass was well-attended by members, their wives, and esteemed guests on 14 October. Photo: Ron Tan.
He highlighted the need for Catholic social groups to continuously strive to be closer to the Church.
"We try to get our Province to work with our parishes with different ministries, keeping them abreast of what we are doing.
"We have also encouraged our members to reach out to retired priests and spend time with them," Mr Hefron concluded.
The commemorative Mass was followed by luncheon at the Swan Yacht Club in East Fremantle where several members and wives from the United Kingdom were welcomed, breaking their journey from England to Melbourne where they will attend the bi-annual National Conference of the Catenian Association from 19 to 21 October.