SJOG Murdoch Hospice celebrates 20 years of caring for the community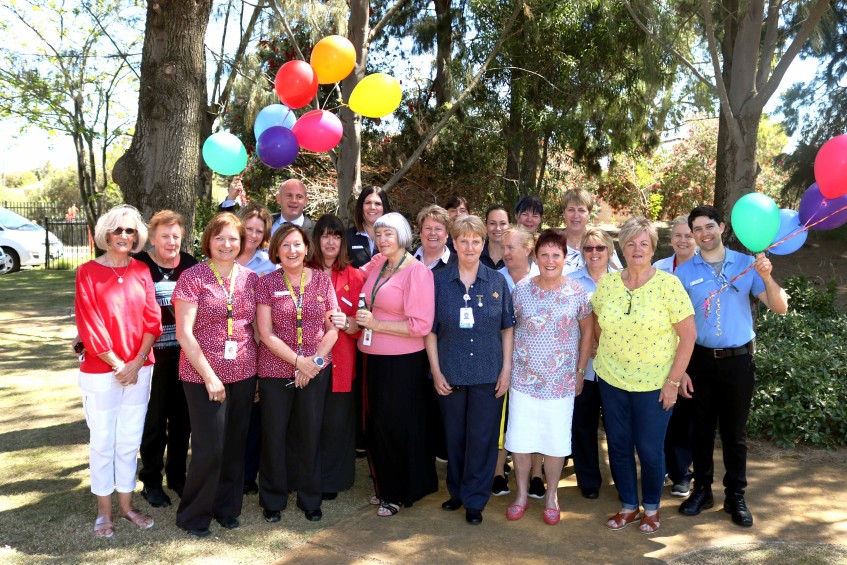 The hospital has 507 beds including a 20-bed hospice, a 24-hour emergency department, 20-chair Cancer Centre, and a wide range of clinical and diagnostic services including medical, surgical, paediatric, maternity, and critical and coronary care. Photo: Supplied.
St John of God Murdoch Community Hospice is celebrating 20 years of providing palliative care for the local and wider community.
Director Hospice and Palliative Care Services Alison White said that over these years, the Hospice has continued to provide excellent care for the community in its time of need and vulnerability.
"When the Hospice first opened, it quickly became an integral part of the community and well-known for its compassionate care for people at the end-of-life and with life-limiting illnesses," Dr White said.
"This compassionate care, combined with high quality medical care, support therapies, art programmes and tranquil surrounds, make for a very peaceful and beautiful environment for patients and their families."
Staff of St John of God Murdoch Hospital, part of St John of God Health Care, which is a not-for-profit organisation dedicated to furthering the values and healing mission of Jesus Christ. Photo: Supplied.
More than 20 years ago, the community identified an urgent need for a palliative care unit south of the river, with many patients and their families experiencing the extra burden of travelling north of the river at a difficult time in their lives.
An extensive community-led fundraising campaign was started with a $1 million donation from St John of God Health Care and land donated by the Sisters of St John of God.
Local business, community groups, government and individuals all generously donated and in October 1998, the Hospice opened.
For the first 10 years, the Hospice was run by the community, after which it became a part of St John of God Murdoch Hospital.
At an event to celebrate the occasion, Chief Executive Ben Edwards thanked the caregivers and volunteer caregivers for the outstanding care they have provided over the past 20 years.
"The care you provide on a daily basis is outstanding and those extra moments of care when you organise weddings, romantic dinners and birthday celebrations for our patients and their loved ones, make an enormous difference to their lives," Mr Edwards expressed.
"We receive so many glowing thank you cards and comments and as the feedback often says, words don't really capture what you do here, but I thank you for the wonderful care you provide.
"I look forward to many more years of providing this important service to our community," he concluded.
For more information on the care the St John of God Murdoch Hospice provides, Click Here.