Emmanuel Catholic College has great success with cancer awareness campaign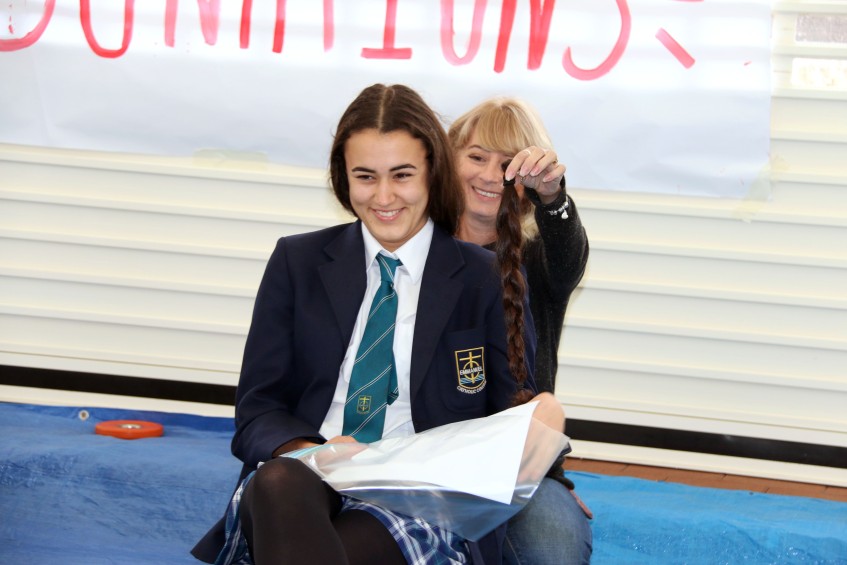 Kristie Crommelin gets her ponytail chopped off by Melinda Burridge on Tuesday 28 August. Photo: Emmanuel Catholic College.
The Emmanuel Catholic College community has made zealous efforts to raise awareness and money for people living with cancer by sacrificing their hair in a school-wide campaign last month.
The "Ponytail Project" initiative was organised by the Year 11 and 12 Student Leadership Team, which garnered more than $4400 for Catholic Mission and Variety Australia.
Year 8 pupil Aditi Gadhvi did her part by having her long ponytail cut off on stage with the entire school cheering on during assembly on 28 August.
This was followed by the COLA undercover area being turned into a festive space where students held a bake sale, sausage sizzle, sold scrunchies in the colours of the Variety charity, and featured another 16 students and two staff members have their haircut.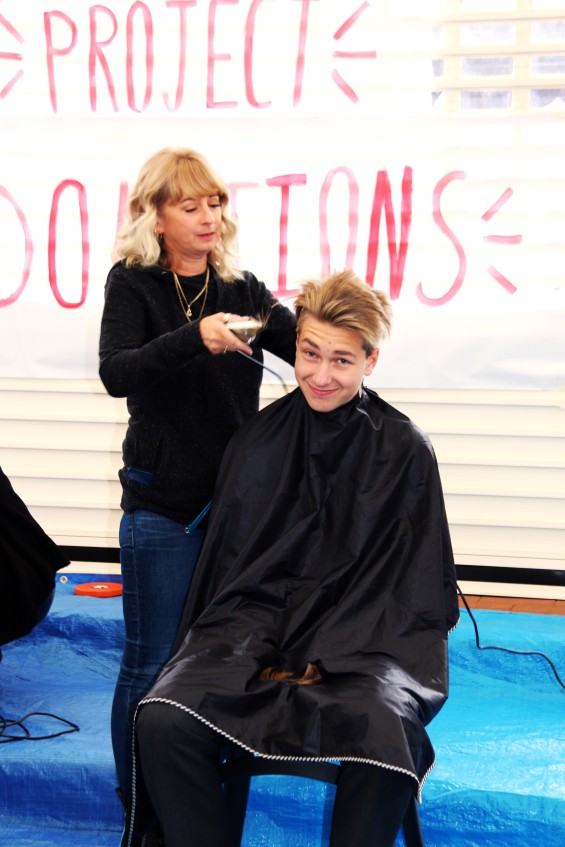 Cort Burridge had a slightly surreal barber experience when he had his head shaved at school for a good cause. Photo: Emmanuel Catholic College.
The wind and rain did not deter hundreds of enthusiastic students congregating and watching the scissors and shavers in action for the good cause.
Michael Rathmann, Emmanuel Catholic College Head of Year 11, said the initiative was "a wonderful display of students upholding the college's core values of serving others and modelling Christ in their behaviour".
He went on to thank the hairdressers of Jazz-U-Up Hair & Beauty who volunteered to cut the contributed hair, which will be used for wigs.
"We are also very proud of all the students and staff who took part – their bravery and enthusiasm is inspiring," he added.