Young Perth skater bound for glory at Youth Olympic Games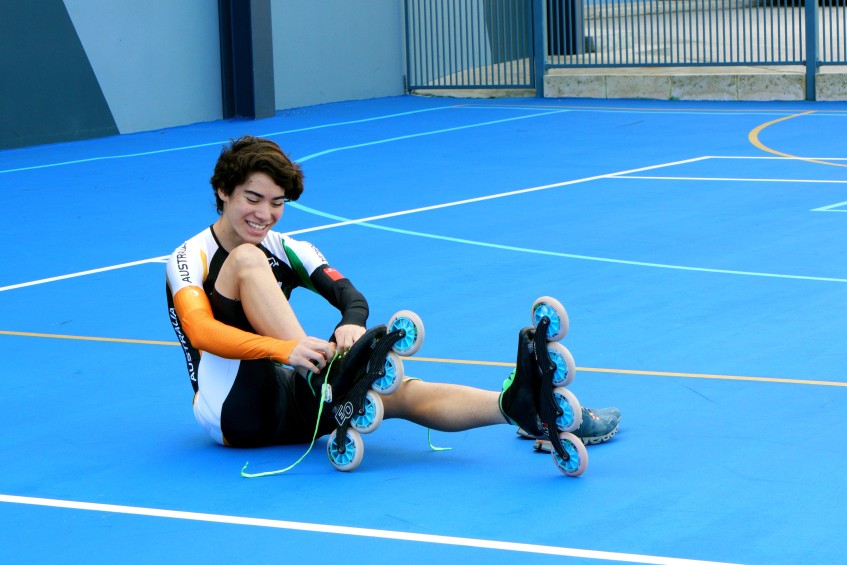 Chisholm Catholic College student Alex Myint will compete in the Youth Olympic Games. Photo: Supplied.
A Chisholm Catholic College student has been selected to participate in this month's Youth Olympic Games.
Alex Myint, Year 11, said he feels "very honoured and excited" to be the first Australian male to compete at the inaugural Roller Speed Skating competition to be included in the Games.
"I can't believe that I was able to achieve this dream," he expressed.
His selection to the Youth Olympic Games was based on his achievements at the World Inline Speedskating Championships in the Netherlands, where he placed 15th out of 60 skaters in the 10km Road Points race in Arnhem.
Alex first started speed skating as a nine-year-old in 2010 at the Morley Rollerdrome.
His first national competition was in 2012 in Adelaide where he won eight gold medals. He has competed in seven Australian national competitions, attaining six gold medals and five silver medals this year to date.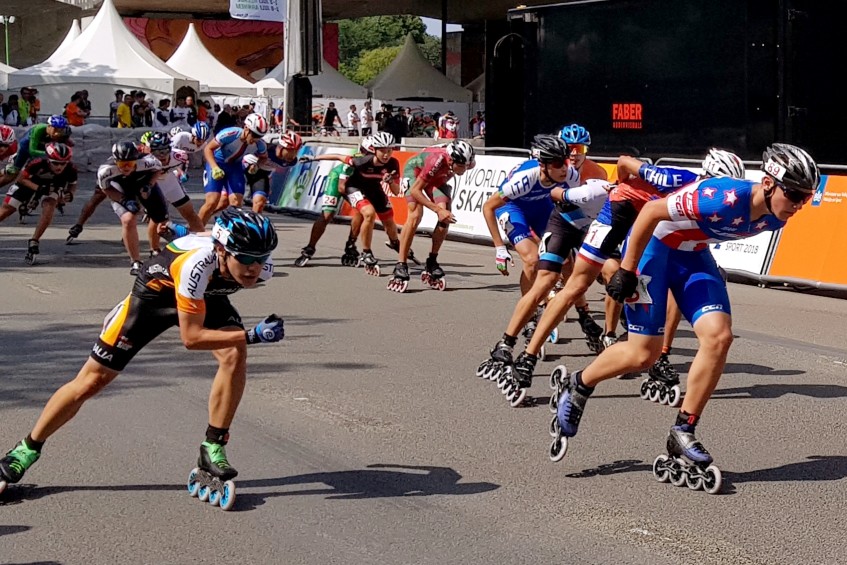 Alex is known for his drive, determination, speed, skills on the wheels. Photo: Supplied.
Alex has represented Australia in three Oceania Inline Speed Skating Championships in 2013, 2014 and 2018. In the 2018 Oceania Championships he won two gold medals, two silver medals and three bronze medals.
Alex has represented Australia three times in the Namwon Korean Open Championships in 2015, 2016 and 2017.
He was a member of the Middle School relay team that won Australia's first bronze bank track medal in Namwon in 2016 and a bronze medal in 2017 for the High School Relay.
Alex also competed in four Junior Half Marathons in China: 2016 All Inline Cup (AIC) in Zhongning placed fifth, 2016 Wuyishan International Roller Skating Open placed second, 2017 AIC in Zhongning placed third, and SuQian International AIC placed third again.
The preparation for the international competitions has been difficult because there is no world-standard flat bank track in WA.
The banked track in the Speed Dome in Midvale was built in 1989 and is too short and too high. Alex was fortunate to be able to train on the bank track in Heerenveen, Netherlands for four weeks before the World Championships.
In Perth, Alex trains on the roads in industrial areas. He trains twice a day for six days of the week doing various training programs – cycling four mornings a week for endurance; ice speed skating on Saturday and Sunday mornings and training with Inline coaches four times a week and on his own on Friday evenings either at the Speed Dome or on a road.
Alex is currently working hard to prepare for the Youth Olympic Games, aiming to win a medal and then place top 10 in the World Championships in 2019.
In the future, Alex's long-term goal is to train in the Netherlands and become a world champion in both roller speed skating and ice speed skating.