EXCLUSIVE – Marriage Day Mass set to celebrate God-given love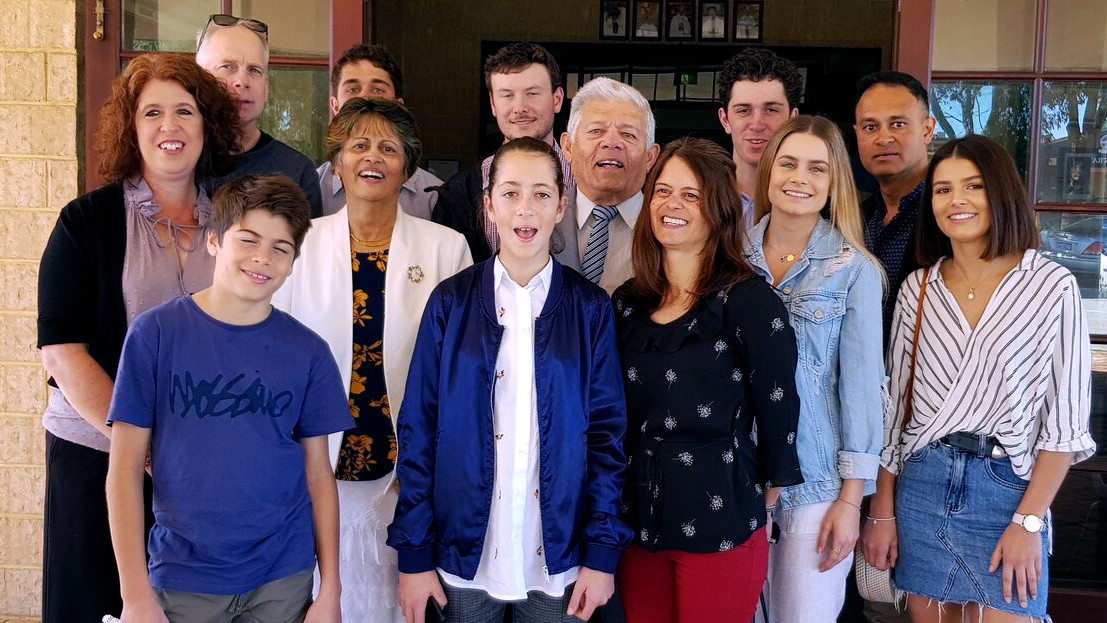 Marlene Partridge (in white blazer) and husband Denzil Partridge (on her right) with their family and friends. Photo: Supplied.
By Theresia Titus
The Archdiocese of Perth is set to celebrate the 2018 Marriage Day Mass on 27 October at St Mary's Cathedral.
The 10am Mass will be celebrated by Auxiliary Bishop Donald Sproxton.
Catholic Marriage and Fertility Services Director Derek Boylen informed The eRecord that the Archdiocese will acknowledge couples celebrating a significant milestone anniversary this year, specifically 25, 30, 40, 50, 60 or 70 years.
These couples will receive a special commemorative certificate acknowledging this anniversary, signed by the Archbishop of Perth Timothy Costelloe SDB and Bishop Sproxton, at the celebration.
Mr Boylen explained that a special blessing will be bestowed on all married couples attending the celebration.
Lockridge parishioners Denzil and Marlene Partridge told The eRecord that to them, marriage is a sacred Sacrament.
"We endeavour to honour it to the best of our ability with God's help," Mrs Partridge said.
Denzil and Marlene Partridge met at a mutual friend's birthday party in July 1965.
"Our families are old friends who met for birthdays, anniversaries and Christmas celebrations," Mrs Partridge said.
"It was love at first sight."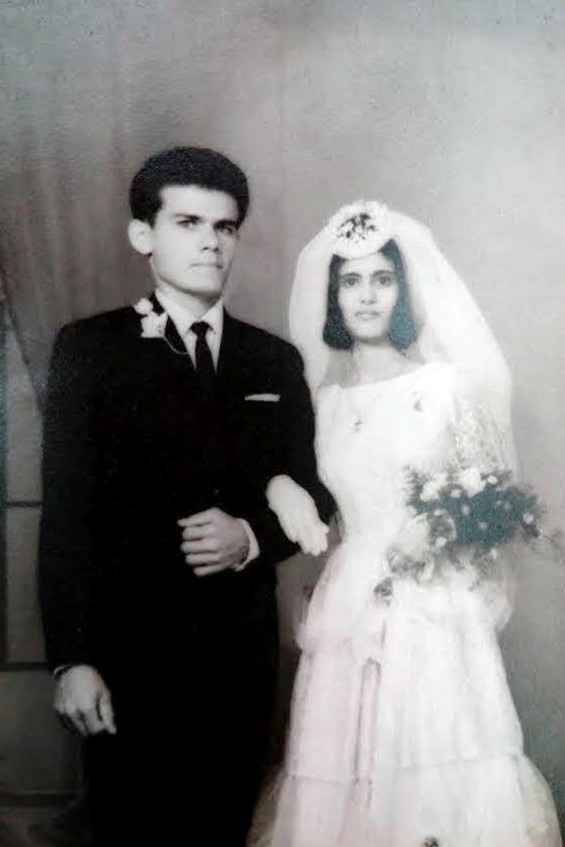 Denzil and Marlene Partridge on their wedding day on 9 September 1968. Photo: Supplied.
Having been married for 50 years on 9 September 2018, Mr and Mrs Partridge celebrated their Golden Anniversary at Good Shepherd Church, Lockridge Parish with a thanksgiving Mass.
"We exchanged rings which were blessed, and we were blessed as well by Fr Aloysius Leong, our Parish Priest," Mrs Partridge said.
"Before we got married we dated for three years, in which time we got to know each other quite well and found we were compatible and comfortable in each other's company.
"I was 19 and Denzil was 23," Mrs Partridge said.
Mrs Partridge recalled her wedding day saying that she and her husband were married on a Monday instead of on the date they had chosen.
"We wanted to get married on 8 September as it was Our Lady's birthday, but is a very popular feast, and we did not want to take away the sacredness of Our Lady's birthday.
"Thus we chose the next day, which was a Monday and it was a bright sunny day but it rained for a few minutes and we were told that it meant God was happy with us and showered his blessing on our union.
"It was a beautiful church ceremony, and later on we celebrated with about 150 guests, relatives and friends," she said.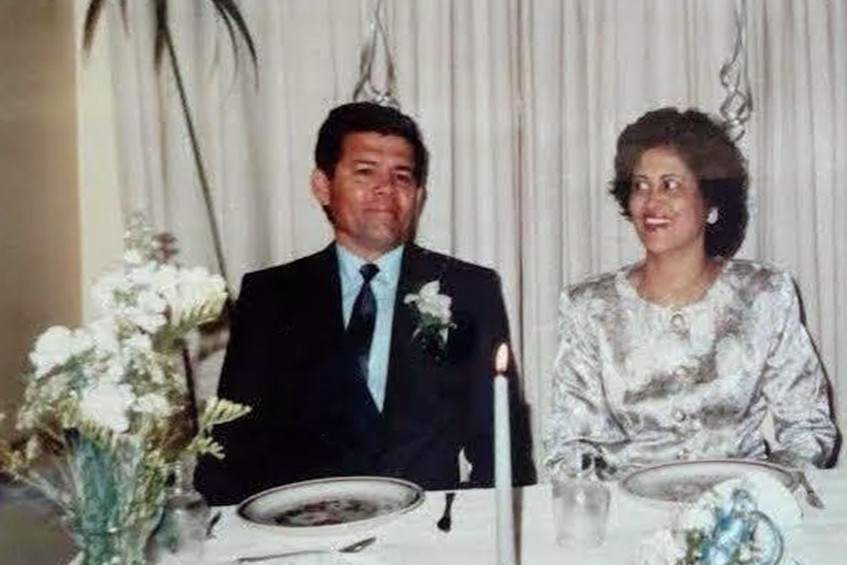 Mr and Mrs Partridge on their silver anniversary 9 September 1993. Photo: Supplied.
When asked to recall some of the happiest moments of their marriage, Mrs Partridge told The eRecord that it has been the birth of their children.
"We were blessed with a beautiful son on 3 February 1969 on the feast of St Blaise hence we named him Blaise who in turn blessed us with three beautiful grandchildren, two boys and a girl.
"Two years later [after Blaise was born] we were blessed with a beautiful daughter on 5 May 1971, we named her Fiona and she also blessed us with three beautiful grandchildren, two girls and a boy.
"All of our grandchildren are now aged from 12 to 22. These are all gifts and blessings from God," she said.
"These are cherished memories of our 50 years of marriage."
Married couples who are celebrating a milestone anniversary this year and wish to register to receive a commemorative certificate acknowledging their special anniversary from the bishops please Click Here.