OBITUARY: Father Peter Toohey SCC, a generous servant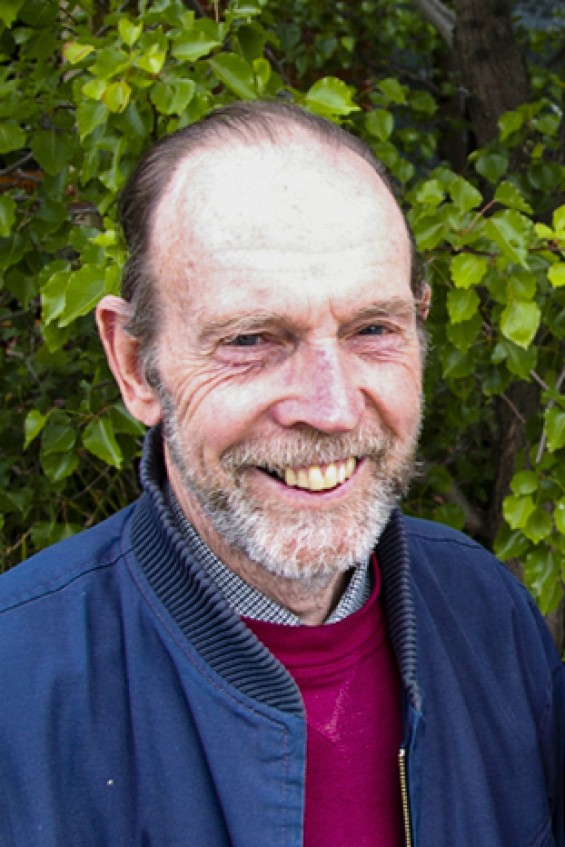 Born on 21 November 1940, Fr Peter Toohey SCC, who was a priest for 56 years, died on 9 July 2019. Photo: Supplied.
"Blessed are those who mourn: they shall be comforted." – Matthew 5:4
Father Peter Toohey SCC has left an indelible presence on the lives of those he encountered during his decades of mission work and chaplaincies.
Adored by his confrères from the Missionary Society of St Columba, Fr Toohey died on 9 July – his funeral was held at St Joseph's Priory, Queens Park/East Cannington Parish on 2 August.
To mark 50 years of priesthood in 2013, Fr Toohey was among several jubilarians honoured by the Roman Catholic Archdiocese of Perth.
Born in Sydney on 21 November 1940, Peter James Toohey was the fourth of six children. After high school, he entered the Columban seminary and was ordained in July 1963 at St Mary's Cathedral, Sydney, by Cardinal Norman Thomas Gilroy.
Close acquaintance Peter Woodruff said Fr Toohey went about his daily interests quietly during his seminary formation.
"He spent many hours in the garden, enjoyed classical music and always signed on for a bush walk on free days. He was a gentle man who, with a lot of searching, found ways to follow his missionary calling," Mr Woodruff recalled.
A year after his ordination, Fr Toohey spent a period of mission in South Korea where he began language studies, then worked as assistant in a number of parishes in the Archdiocese of Gwangju, and took on a pastoral role at Yeongkwang Parish in 1969.
Upon his return to Sydney in 1970, he worked at the Matthew Talbot Hostel for homeless men, run by St Vincent de Paul Society.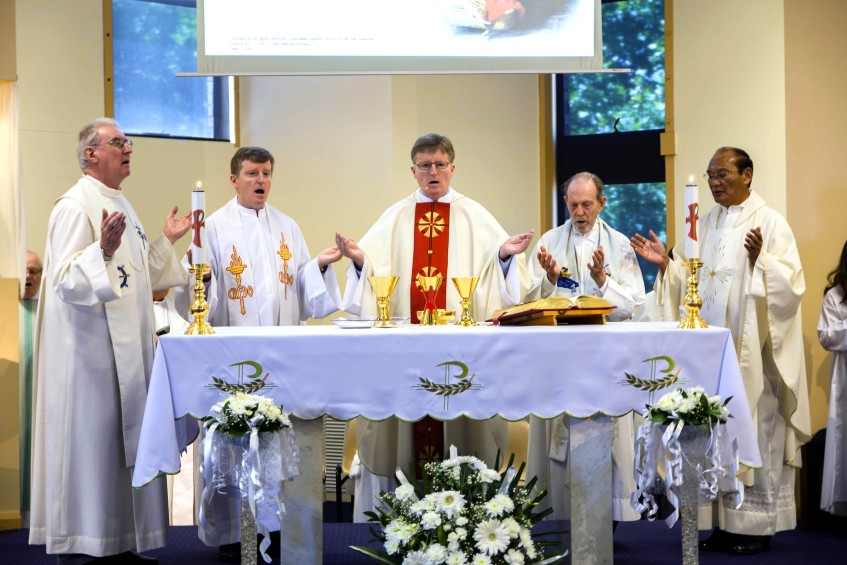 Fr Peter Toohey (second from right) celebrates the Eucharist on Sunday 4 November 2018 for the Columban Missionaries' centenary at Como Parish. Photo: Matthew Lau.
Fr Toohey was also chaplain to the Gladesville psychiatric hospital in Sydney. Later, he travelled to Canada to connect with Jean Vanier's L'Arche communities, and subsequently helped establish a community in the Sydney suburb of Burwood.
He later worked in the Columban mission in Chile from 1986 to 1989.
On returning to Australia for home leave, Fr Toohey spent some time at the Aboriginal Spiritual Centre, located at Turkey Creek in the Kimberley Region, a remote north-west part of Australia. In 1990, he took up an appointment in the Archdiocese of Perth as Chaplain in Aboriginal Ministry, first in Kalgoorlie and then in Perth itself.
From the late-1990s to 2014, he became the chaplain to three separate prisons in Perth.
"Peter is always remembered as a person who really loved and cared for everybody but certainly from the view-point of the poor and marginalised. Peter was small in stature but huge in the eyes of those who knew him – huge in a searching faith, in courage, in humility and compassion for all," Mr Woodruff said.
In his tribute to Fr Toohey, Pakistan Mission Unit Coordinator Fr Dan O'Connor SCC said he felt "sad and somewhat shocked" on receiving the news of his sudden death.
"I have many treasured memories of times shared with Peter. He was a very treasured presence around Turramurra when he was on mission in the Sydney area. We students at that time appreciated very much Peter," Fr O'Connor homaged.
"May his genuine, gentle soul who reminded us of Jesus now be with Him, whom he loved and served so well among the poor and struggling giving them hope."
St Thomas More College Chapel Community published the following in The West Australian obituary section:
"A wonderful, caring priest who opened our hearts and minds to our world and our God. A man of courage and honesty, a good shepherd who upheld people in prison, people with disabilities, our indigenous brothers and sisters, refugees and asylum seekers – and each of us."