Claremont Parish liturgically expressive in preparation for Christmas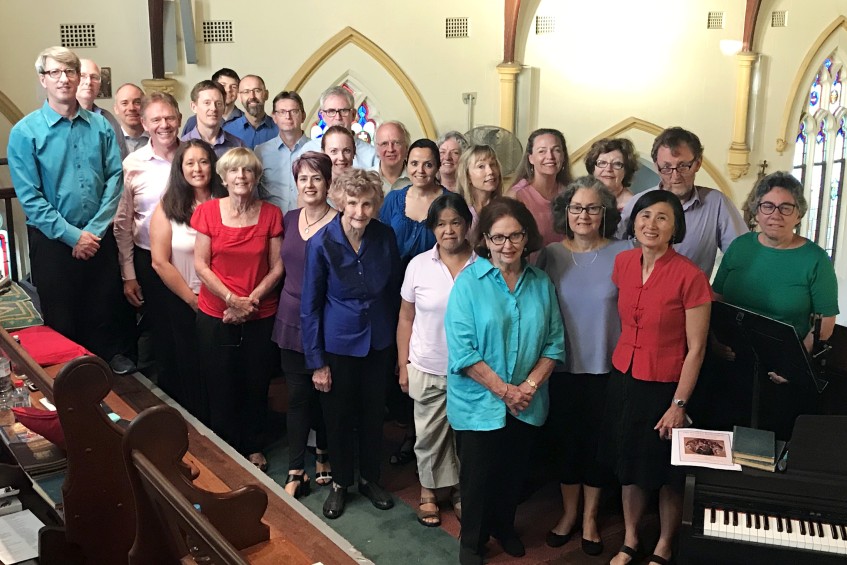 The choir of St Thomas the Apostle Church, Claremont Parish, celebrated the Advent journey on 6 December 2018 with the "Road to Bethlehem" Advent liturgy. Photo: Supplied.
The choir of St Thomas the Apostle Church, Claremont Parish, marked the 10th year of its "Road to Bethlehem" tradition with nine biblical readings and an array of exultant carols.
Attracting many from beyond the parish, the Road to Bethlehem celebration of the Advent journey began on Thursday 6 December.
The concert, arranged by choir member Tim Burrows, featured carols from many countries and centuries.
For 2018, the choir sang in Latin, French, Italian, Spanish and Irish as well as in English and the oldest carol came from the very early Middle Ages.
Choir member John Kinder said the concert – with carols, readings and images – narrated the events of Christian salvation, from the prophesy of the Messiah to the birth of Jesus and beyond.
The readings were all biblical in origin, from Genesis to the Gospel accounts of the birth of Jesus, and ended with the prologue to St John's Gospel.
"The images projected during the evening were as varied as the carols and came from a variety of countries, styles and historical periods," he added.
"The diversity in the choice of music and image expresses the aim of the choir to remind us all of what a rich history there is of ways of responding to the Gospel and living it out in the most diverse circumstances.
"All this 2000-year long history is our heritage, for us to discover and to enjoy," Prof Kinder concluded.