Bedford Parish gives life to Feast of the Epiphany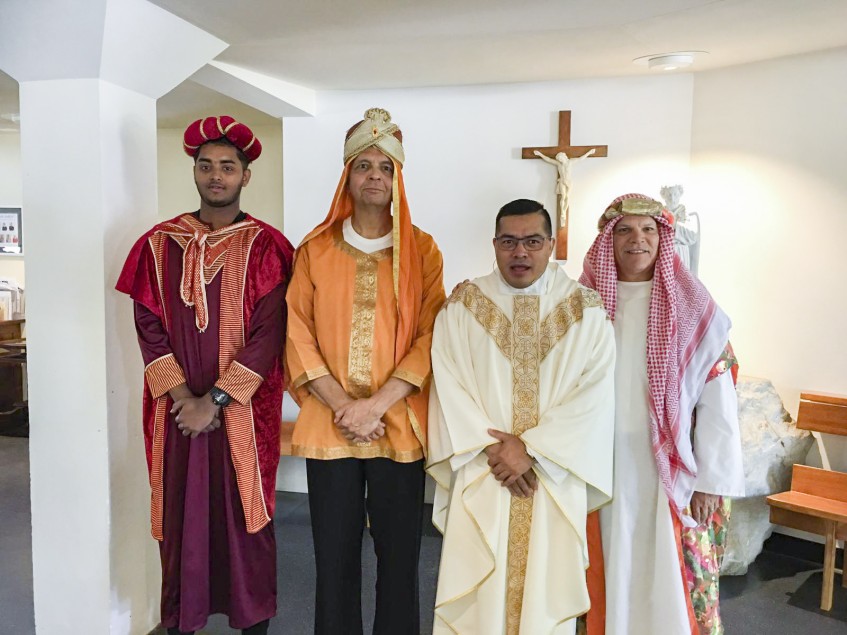 Families and guests of the Parish with Father Jeronimo Castillo and The Three Wise Men. Photo: Supplied.
By Olivia Bunter
Bedford parishioners have this Christmas delivered a unique experience to families and guests that attended morning masses on the feast of the Epiphany.
In his homily for the Mass on Sunday 6 January, Parish Priest Fr Jeronimo Castillo spoke about the significance of the journey of the three wise men, who travelled from the East in search of the new born king.
But it was the volunteers from the congregation, who dressed as the Three Wise Men, who brought the homily to life.
Introduced by Fr Castillo, the Three Wise Men walked through the doors of the church, wearing colourful robes that replicated the Magi. They presented their respective gifts of gold, frankincense and myrrh to baby Jesus, cradled in his manger under the watchful eyes of Mary, Joseph and the Angel.
Tina Baldwin spoke to The eRecord about the occasion, saying it was an intriguing event for the children of the Parish to witness and thought provoking for the adult community in attendance.
"We wanted to bring that alive for them so they could see the story behind the three wise men," Ms Baldwin said.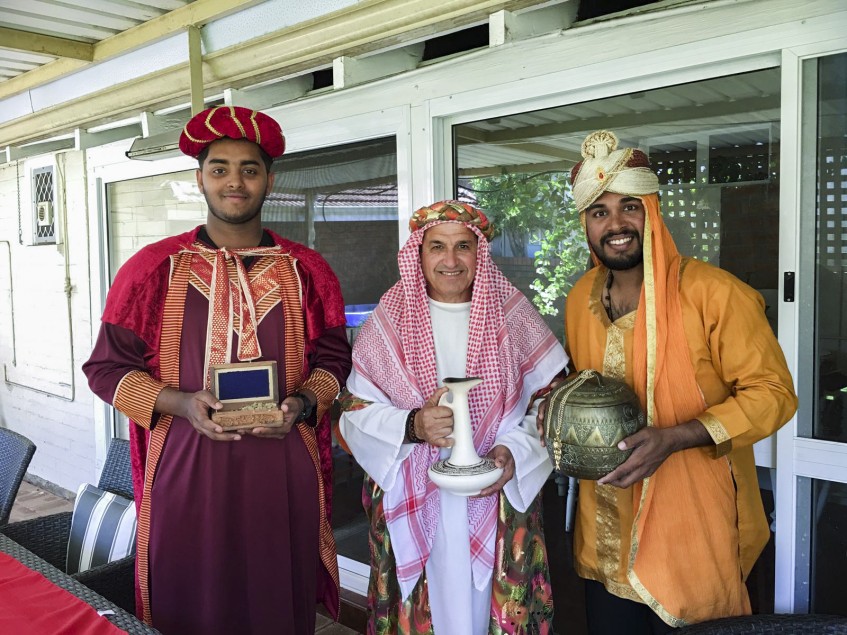 The Three Wise Men with their gifts. Photo: Supplied.
Fr Jeronimo, the Liturgy Team and the Parish Council worked together to see what they could do to make the event extra special for the families in attendance.
"It was the inspiration behind that," Ms Baldwin said. "Bringing the story to life rather than just putting the three statues there."
Ms Baldwin said it was so successful, the Parish was already thinking of what else they can do for future events.