Masterclass addresses gap in leadership for young adult ministries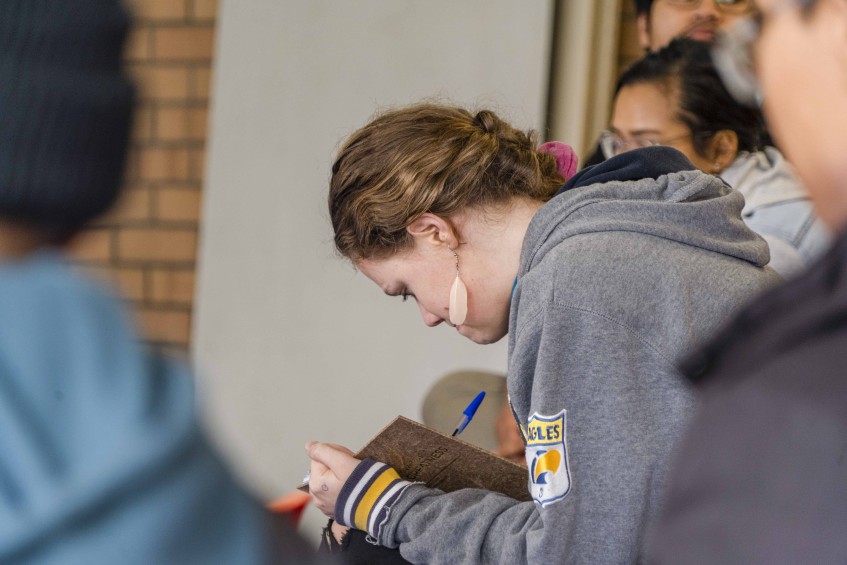 CYM Perth organised a Masterclass event for young people of the Archdiocese of Perth from 5 to 7 July at the Advent Park Convention Centre in Kalamunda. Photo: Josh Low.
By Amanda Murthy
Parish youth leaders and potential youth leaders within the Catholic Archdiocese of Perth gathered for a weekend of training, formation, fellowship and prayer at the latest series of Masterclass from 5 to 7 July at the Advent Park Convention Centre in Kalamunda.
Organised by Catholic Youth Ministry (CYM) Perth, some 46 participants received answers to some common questions revolving around Youth Leadership.
The topics included "the 'why' in Youth Ministry", "the essential guide on Safeguarding Leaders and young people", "how to establish trust with young people", "how to create Saints online", "Amazing Grace", "the art of accompaniment", "the BTS of a Youth Group", and "what to do to create an identity in Youth Ministry".
Masterclass Coordinator Nessya Santoso said the CYM team was inspired by the work that the youth carried out in their parishes, and hoped to offer an avenue that would further equip the young leaders of the Church to be able to accompany and nurture their community through proper training.
"We realise that there is a huge need in Young Adult Ministry within the Archdiocese and so we wanted to ensure that our leaders continue to learn new skills and gain knowledge no matter what their role is and where they stand in Youth Ministry," she said.
"Some of themes we explored included learning about transitioning teens to young adults and relationship building.
"We decided to emphasise the importance of Relational Ministry by presenting talks around this idea, as well as allowing more time to bond with other leaders such as through games and quiz night," she added.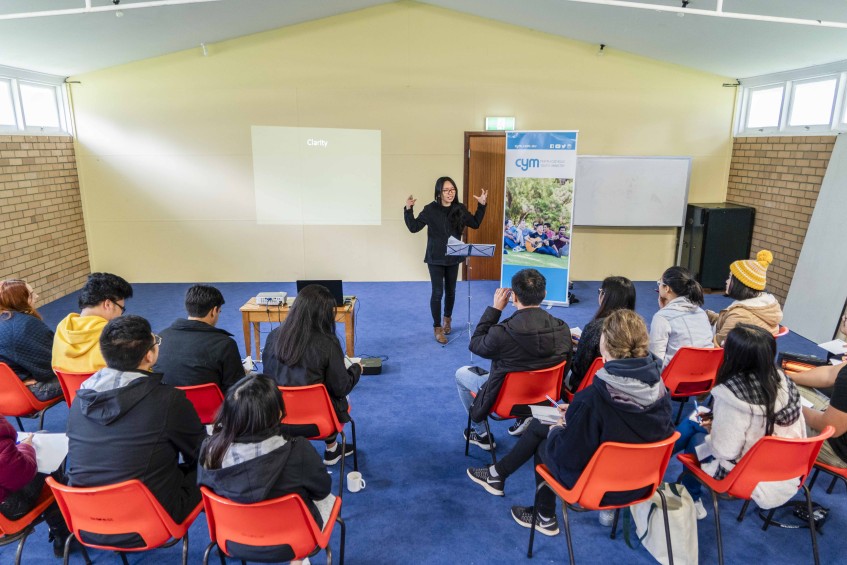 Masterclass participants listeni to CYM staff Marian Dela Fuente speak on the topic "Create your own Identity". Photo: Josh Low.
First-time participant Thomas Augustine, a regular participant of the Canning Vale Parish's St Emilie de Vialar Catholic Church Youth Group, said his enrolment to Masterclass came with a push of encouragement by his current youth leadership team.
"My current leaders saw a potential in me holding a leadership role and encouraged me to some of their planning meetings before suggesting I attend the Masterclass," he added.
"I have always wanted to share my gifts and talents with everyone I meet and so being here is helping me learn more and get equipped so that I can explore the role of leadership and use the things I've learned to empower, guide and help the youth in my community."
Catholic Youth Ministry Director Vincent Haber is seen delivering his session titled "The 'why' in Youth Ministry" for the Masterclass event held from 5 to 7 July at the Advent Park Convention Centre in Kalamunda. Photo: Josh Low.
When asked to speak about the highlight of his weekend, Mr Augustine said witnessing the testimonial of CYM Director Vincent Haber – who spoke on "The 'why' in Youth Ministry" – was top of his list.
"Vincent's presentation was special because it was a personal testimonial and a great way to understand and learn about him on a deeper level – for him to open up and share with us was inspiring for me.
"His talk really thought me that even if you have a rough start, having faith and trust in God is so vital and can help you get through whatever, Vincent shared that he is proof of that and that's super awesome to know."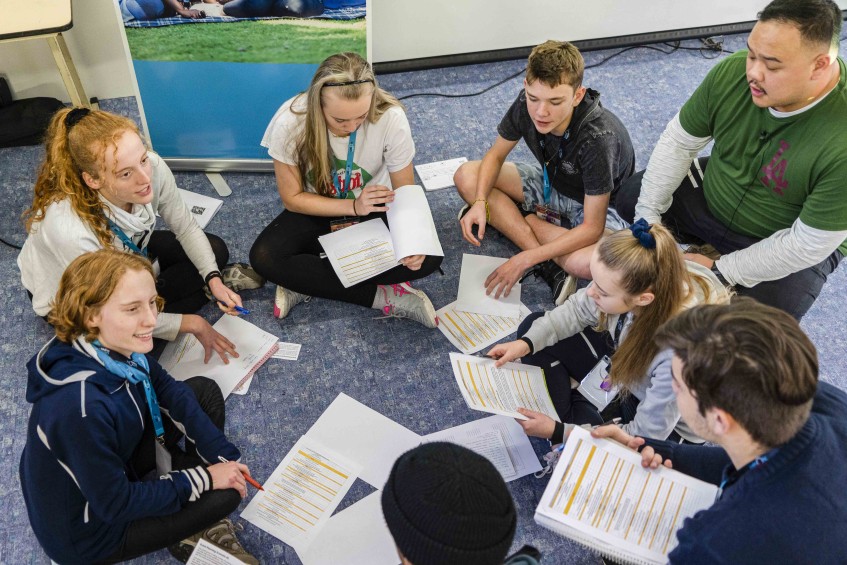 Masterclass participants take part in group discussions during a talk headed by Clarence Goh titled "BTS of a Youth Group". Photo: Josh Low.
Ms Santoso added that the highlight of her weekend was being able to pray together through the Sacrament of Reconciliation, Adoration of the Blessed Sacrament, and attending Mass.
"Youth Ministry is nothing if they don't have relationship with Christ, which is why Sacrament is crucial as part of their life," she expressed.
"Evangelisation starts from discipleship, and discipleship starts from relationships.
"Build relationship with God, find a mentor, be a mentor and respond to be the mission of the Church! Don't ever be afraid! You're not the future generation, but you are leaders of today," she concluded.